Allgemein
Widespread Severe Storms Targeting the Plains States Tuesday, May 16th!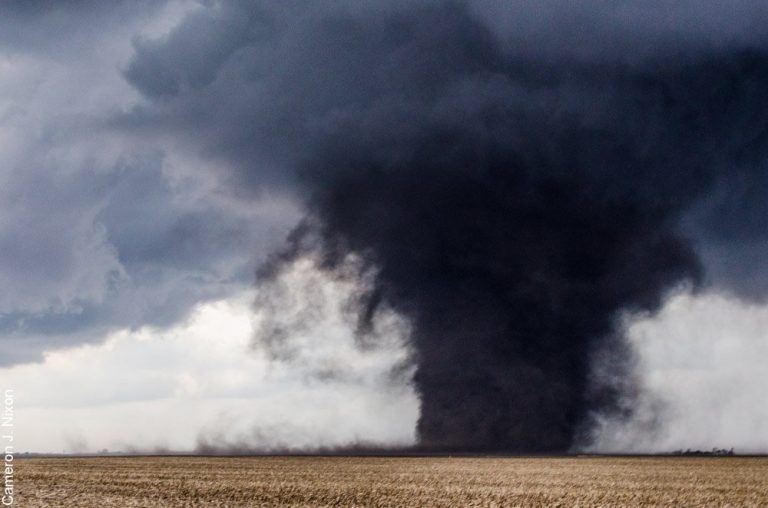 Dangerous severe storms will erupt across the Plains and Upper Midwest by mid-afternoon Tuesday. Huge hail, damaging high winds, even isolated tornadoes will occur!
Discussion:
The active spring storm pattern will continue today with severe storms firing initially over parts of the Texas Panhandle and northwest Oklahoma. They'll quickly build northeast, however, accompanied by destructive winds up to 75 mph, large hail to 2.5 inches, and isolated tornadoes. The severe threat will likely wane in the late evening to overnight hours.
Severe Risk Map: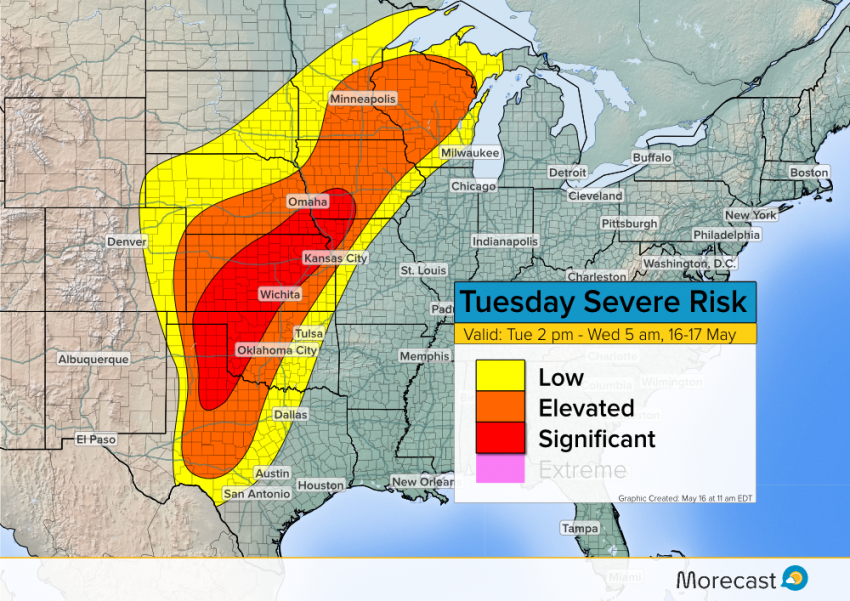 For the latest headlines on weather happening here, there, and everywhere, try the new Morecast.com! We'll have updates as needed on Facebook and Twitter, too.