Allgemein
Dangerous Severe Storms Set to Strike the Upper Midwest Wednesday, May 17th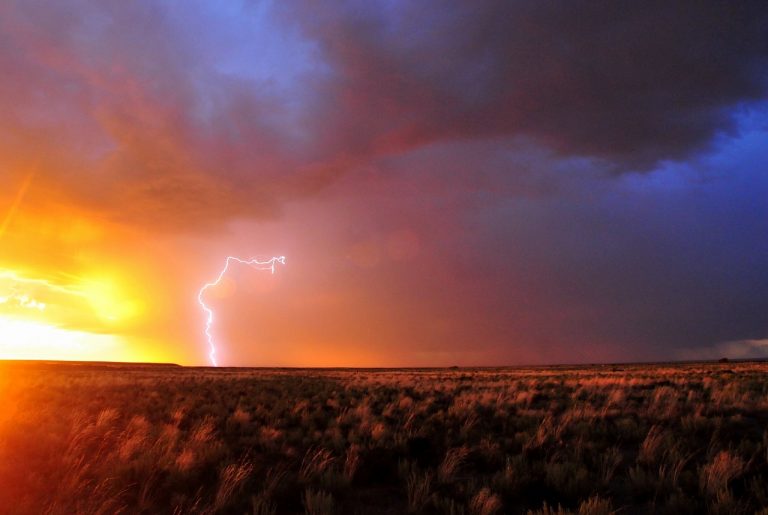 Isolated tornadoes will spin across parts of the Missouri and Mississippi River Valleys this afternoon and evening. Big hail and high winds will also occur.
Discussion:
After the widespread severe weather outbreak on Tuesday that destroyed property and even took lives, today's event will be relatively mild. However, individual cells will still produce dangerous tornadoes, large hail to 3″ in diameter, and damaging wind gusts to 75 mph. Storms will develop first from northeast Kansas into eastern Nebraska, spreading east and northeast with time. Major cities potentially in the path of today's severe storms include Kansas City, Omaha, Des Moines, and Minneapolis.
Severe Risk Map: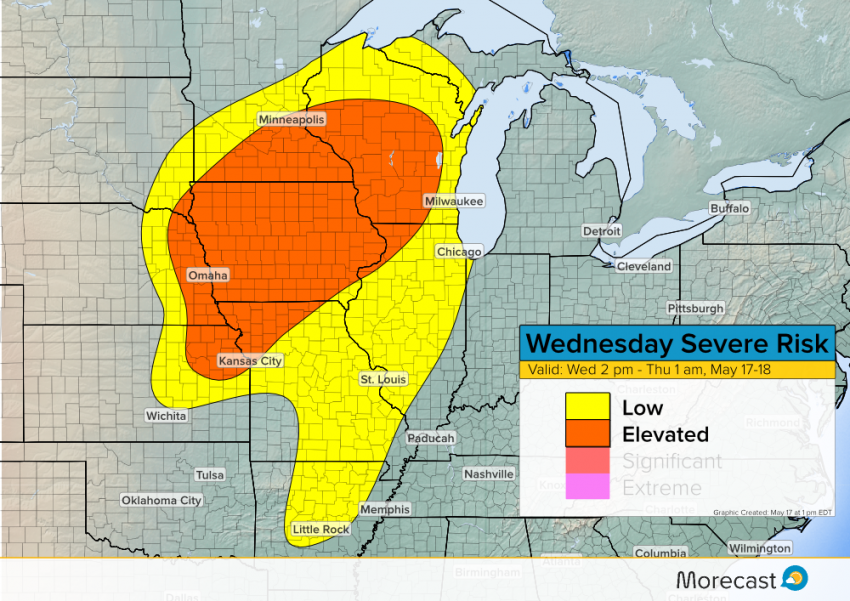 The active pattern will continue with more headline-making severe storms coming on Thursday. We'll keep you informed on Facebook and Twitter, as well as the news section of Morecast.com. Stay safe!