Allgemein
Deja Vu for the Plains Today with Another Severe Outbreak Likely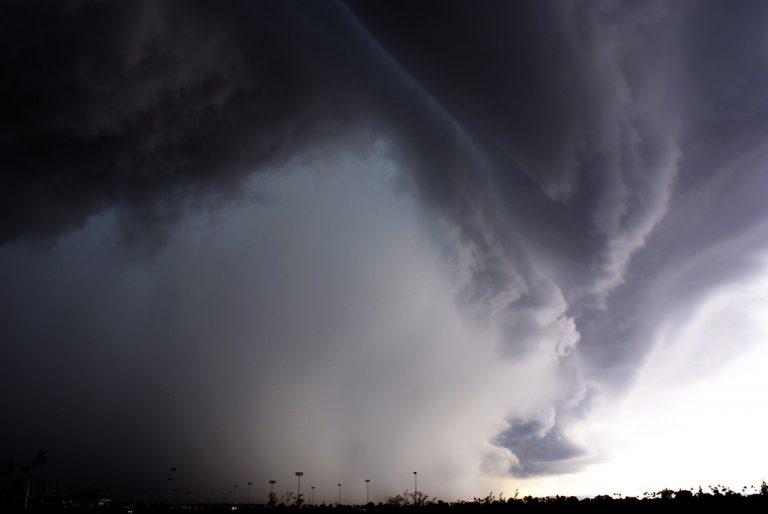 Expect more severe storms to break out on Friday in almost exactly the same area as Thursday's event. A few tornadoes, very large hail, destructive winds, and flooding rains will once again threaten the region.
Discussion:
The system primarily responsible for severe storms on Thursday won't be in a hurry to vacate the region.
Unstable air will once again surge north ahead of a persistent dry line. Winds 20 to 30 thousand feet off the ground will remain favorable for sustaining severe storms.
Parts of northern Texas, central Oklahoma, and southern Kansas will be ground zero for the second day in a row. Isolated tornadoes, high winds to 80 mph, and large hail to three inches or bigger will again accompany the strongest supercells.
Severe Risk Map: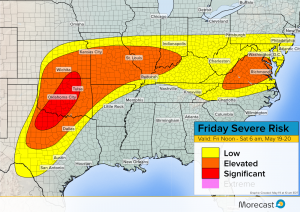 A secondary threat for severe weather will exist across portions of Virginia as a subtle disturbance moves toward the East Coast. The main threat with any storms across the Mid-Atlantic will be damaging winds and hail.
The Morecast team will monitor the situation closely and issue updates as needed on Facebook and Twitter. Try Morecast.com for the latest forecast details for where you live! Lead photo credit: flickr contributor Broderick Delaney.