Allgemein
SEVERE UPDATE: Plains Will See Life-Threatening Tornadoes Thursday, May 18th!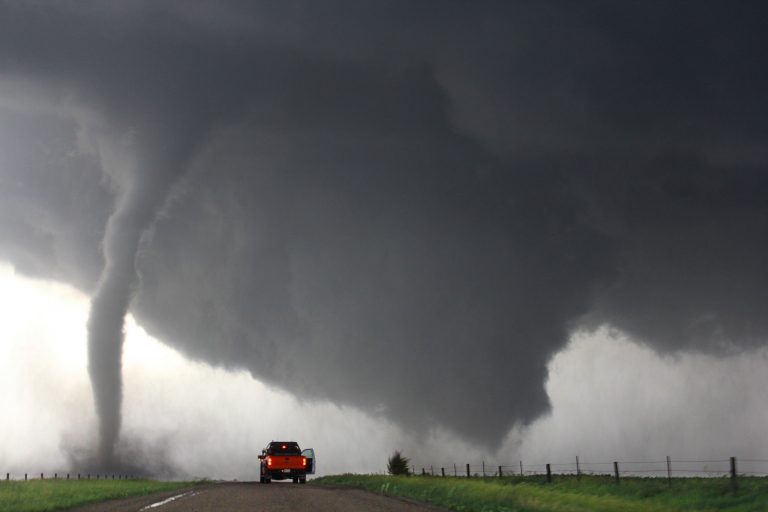 Intense supercell storms will erupt by mid-afternoon from west-central Oklahoma into southern Kansas. Strong, long-lived tornadoes are likely, along with giant hail, destructive winds, and flash flooding.
Discussion:
A highly unstable air mass is spreading north through the Southern Plains, building into Kansas and Missouri by the afternoon hours. Meanwhile, a strong upper level system is sliding out of the Rockies. The combination will result in widespread, destructive supercells developing by mid-afternoon and tearing east-northeast through the evening.
The atmosphere will be ripe for long-lived, violent tornadoes, especially from northwest Oklahoma into southern Kansas. This danger zone includes the Wichita metro area. Large hail upwards of four inches in diameter and very high wind gusts to 90 mph will also occur. The squall line will slowly weaken into early Friday morning as it crosses into Missouri. However, there are indications that a second round of strong to severe storms could affect portions of Kansas and Oklahoma overnight. Cities like Oklahoma City and Kansas City are on the periphery but could still see dangerous storms this afternoon or tonight.
Severe Risk Map: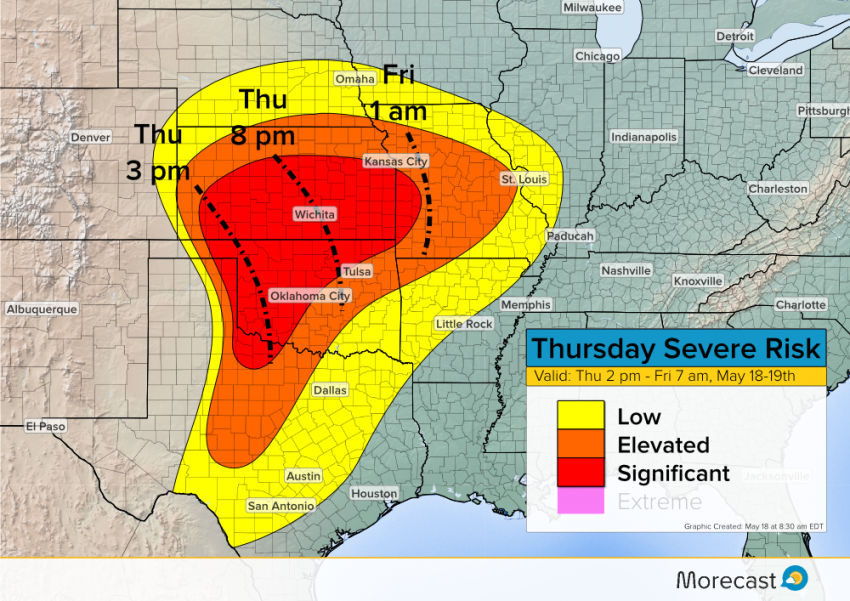 We'll continue to issue updates on this dangerous situation as it unfolds, just keep an eye on our Facebook and Twitter feeds. The new Morecast.com will also have the latest information! Lead photo credit: NOAA Photo Library.