Weather
Another Round of Severe Storms to Slam Upper Midwest: Tuesday, July 11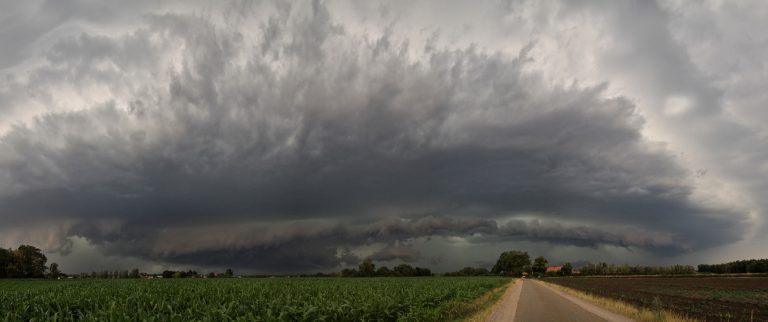 It's been an active week of severe weather across the Upper Midwest, and another round is expected again Tuesday evening. The severe threat spans from Fargo down to Milwaukee, but it's the I-94 corridor between Fargo and the Twin Cities with the greatest threat for strong to severe storms.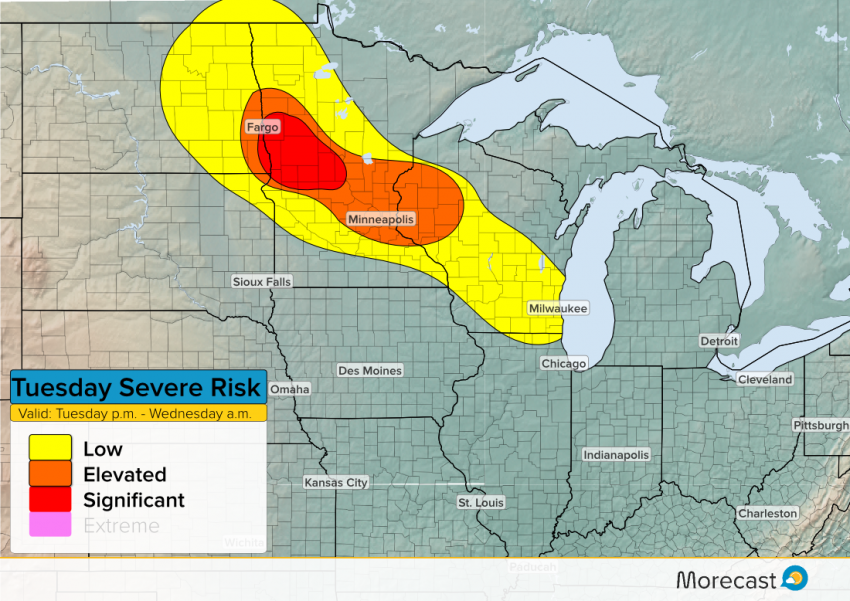 Timing
The first storms will develop in eastern North Dakota after 6 p.m. (local/central time) around the Fargo area before drifting into western Minnesota an hour or two later. These first storms will be individual cells, offering the greatest threat for potential tornadoes, along with large hail and damaging winds.
As the night progresses, the individual storm cells are expected to form into a larger cluster or complex of storms. The good news is that this will help diminish the tornado threat as the complex moves east into the Minneapolis metro area and northwest Wisconsin, arriving there around midnight local time. However, this complex will have a lot of moisture to work with, meaning a high risk for torrential rains and flash flooding, with locally damaging wind gusts capable of knocking over trees and power lines. These storm complexes usually produce a high density of lightning strikes. So for many, it will be a bright and loud overnight as the storms move through the area.
There's also a good chance for a second cluster of storms to develop after 9 p.m. across southern Wisconsin, impacting areas between Madison and Milwaukee. While likely not as intense or as strong as the storms expected in Minnesota and northwest Wisconsin, a few of these storms could still become severe with quarter size hail, strong winds and heavy rain.