Weather
Flash Flooding Kills Nine in Arizona, One Missing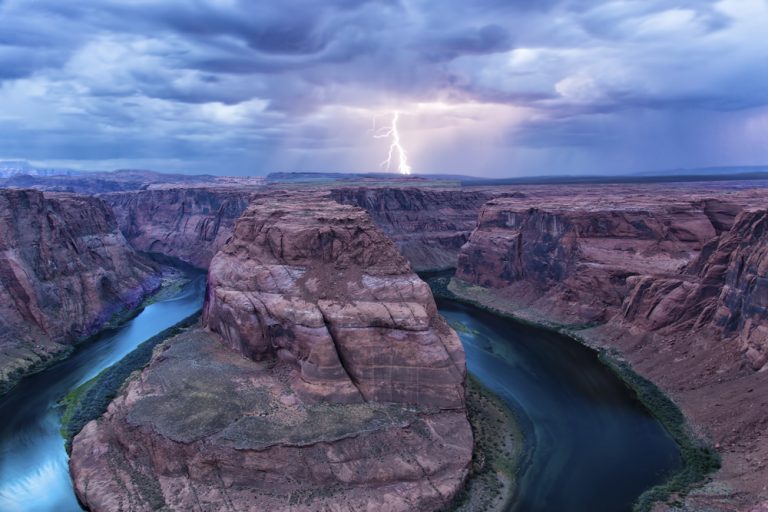 The search for missing swimmers in Arizona continues on Sunday as eight are confirmed killed in Saturday's flooding. 
Latest News
Flash flooding struck Cold Springs Swimming Hole near Payson, AZ on Saturday afternoon as more than 100 people were swimming. Emergency services have recovered nine bodies as of Sunday afternoon, with a 13 year old still missing.
Onlookers managed to capture shots of the massive amounts of water that took swimmers by surprise.
#breaking #update Unbelievable! Look at the swimming hole conditions as campers were swept away in Payson. 📸cred: Jack Lloyd #abc15 pic.twitter.com/JckCH0aNRM

— Nohelani Graf (@NoheG) July 16, 2017
National Weather Service flash flood warnings were in place at the time, after a storm upstream dropped an estimated 1.5 inches of rain. The region is notorious for rapid flash flooding in creeks and rivers, where storms miles away may not be apparent to those in danger.
Given the large number of swimmers in the water as flooding struck, this event also caught many off-guard extremely quickly.
"There's no way of knowing how many people were actually there, it's pretty much recovery," said local fire chief Ron Sattelmaier. "We don't believe there's anybody left out there."
Search is underway by ground & by air right now at east Verde River near Payson for missing flood victims. #fox10phoenix pic.twitter.com/6EovadvN0T

— FOX 10 Phoenix (@FOX10Phoenix) July 16, 2017
The search for the last missing person scontinues as of Sunday afternoon.
Stay up to date with our latest updates on Twitter, Facebook, and morecast.com.