Posts EN
Fall-like Storm Brings Severe Threat, Then Cooler Weather To Midwest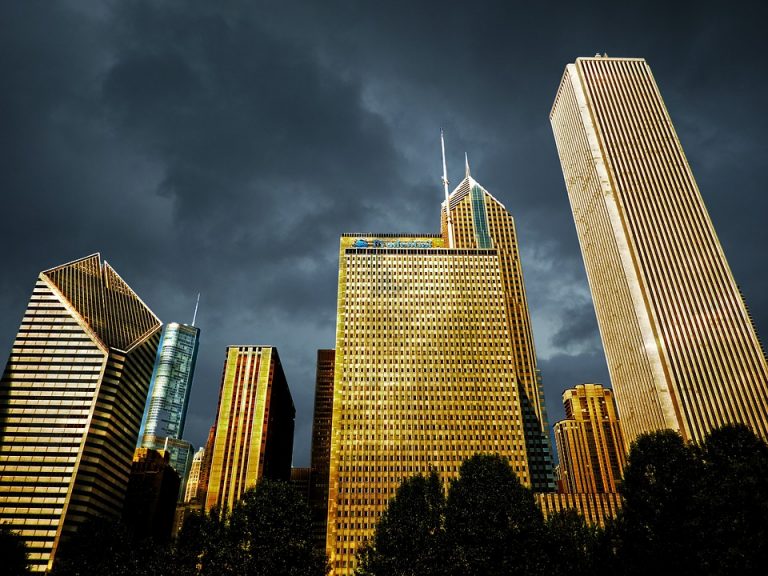 An area of low pressure will aid in bringing a severe thunderstorm threat to the Midwest Thursday afternoon and evening. Cool and brisk conditions will then push into the Midwest on Friday as low pressure intensifies over the Great Lakes.
Thursday's Severe Threat:
A south to southwest wind will pump in moisture and instability across Wisconsin and Illinois on Thursday. As temperatures warm throughout the day, scattered gusty to locally severe thunderstorms will erupt.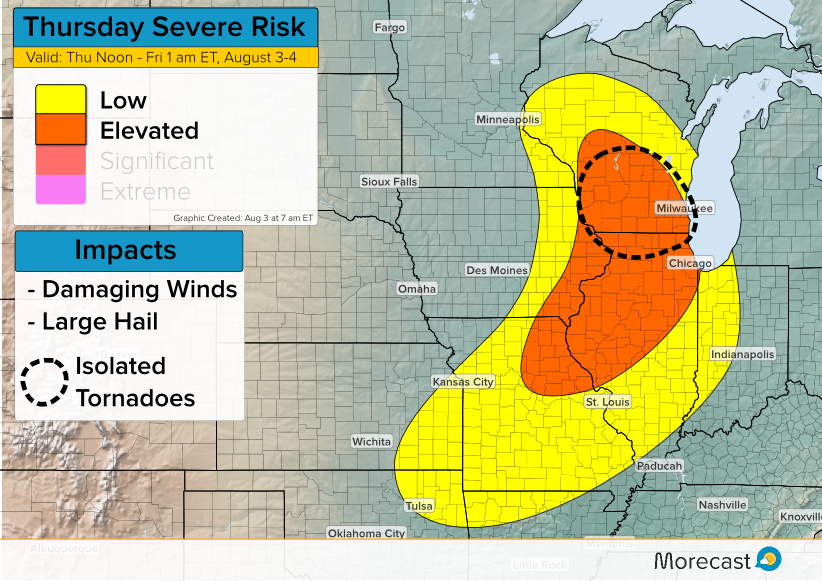 The strongest storms will be capable of producing damaging winds and large hail. Additionally across southern Wisconsin and northern Illinois, enough spin in the atmosphere will be present for a tornado or two to develop. Travelers on I-39, I-90, and I-94 should be prepared for changeable weather conditions.
The threat for severe weather will end in most places by late Thursday evening.
Cool & Brisk On Friday:
Low pressure will intensify and shift from Wisconsin to the northern Great Lakes on Friday. As the low wraps up, it will draw a much cooler air mass southward. Temperatures on Friday will not get out of the 60's for many locations across Wisconsin, Michigan, and parts of northern Illinois and Indiana.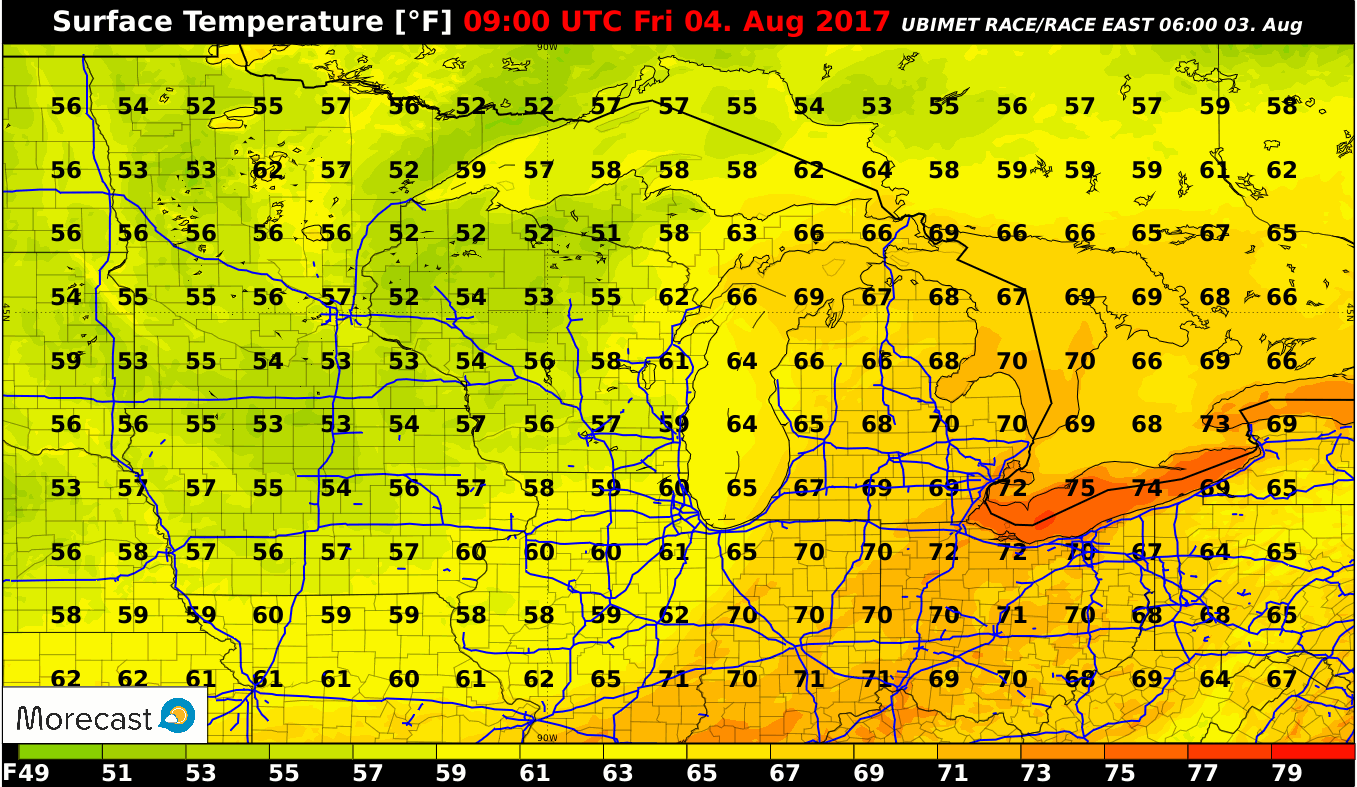 The cooler weather will also be accompanied by gusty west to northwest winds. Frequent gusts of 30-40 mph will occur over the western Great Lakes during the day bringing a fall-like chill to the air.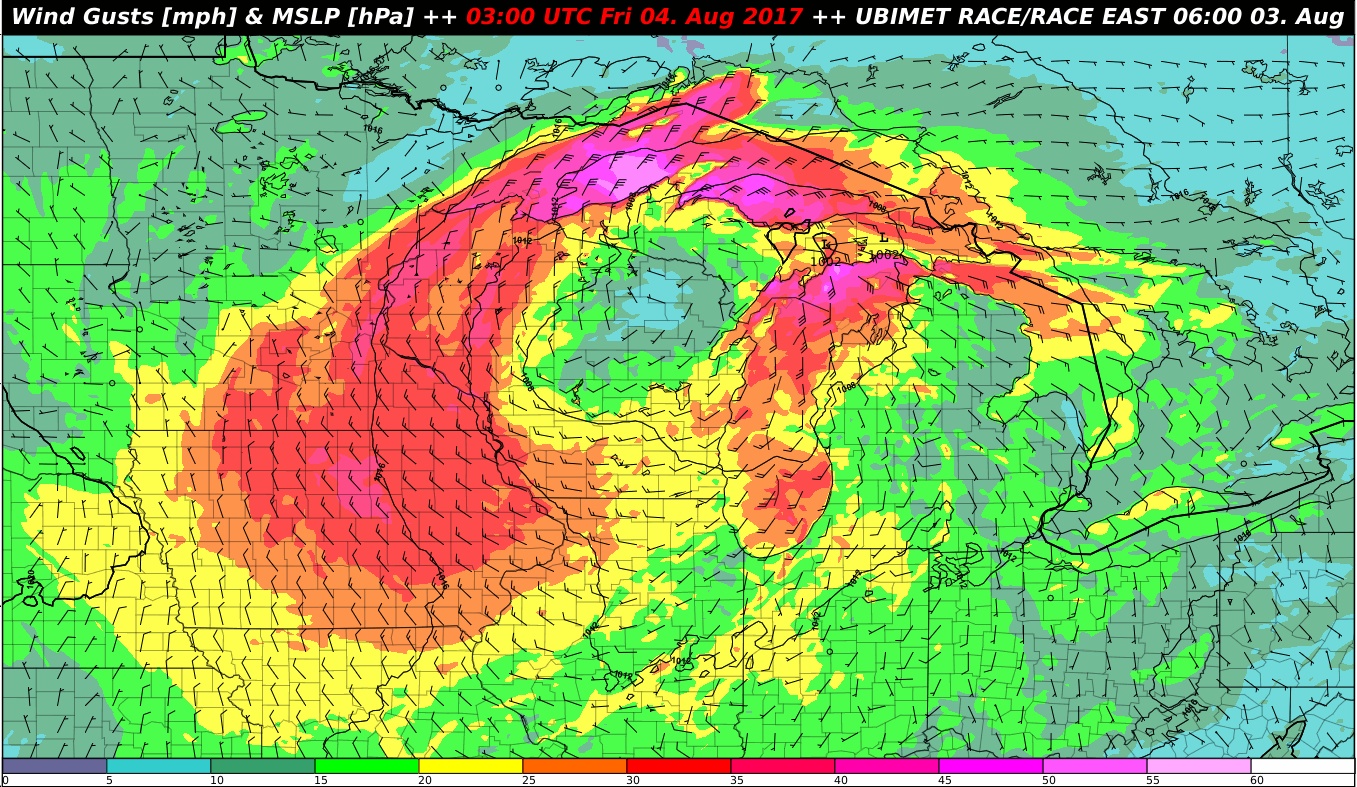 Stay tuned to our Twitter and Facebook feeds for the latest updates! For your local temperature forecast, check out the new Morecast.com.