Posts EN
Rainy Rush Hour Commute Home For Philly, NYC Metro Areas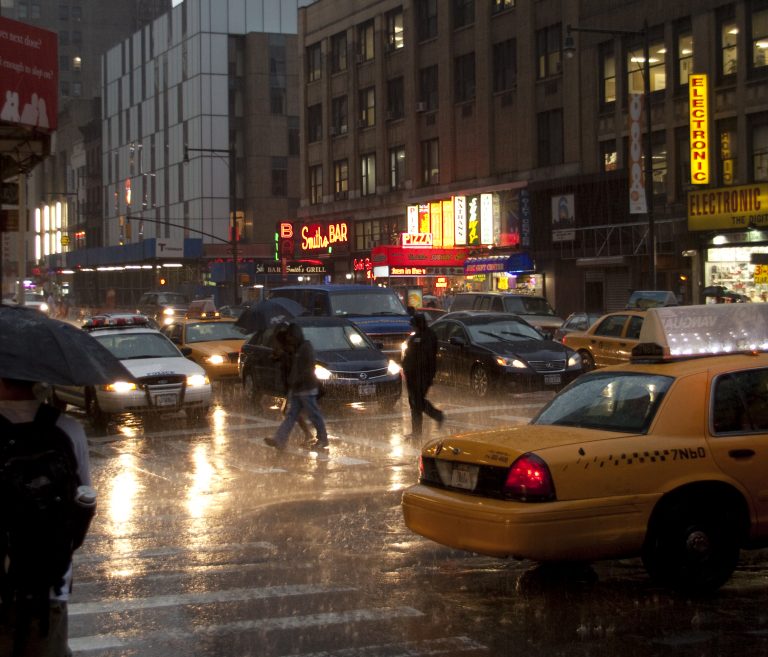 Low pressure will track from northern Virginia to the Jersey shore by Monday evening with rainy conditions along its path.
Take a look at what Ubimet's hi resolution RACE model is showing for rain intensity during the rest of the day and evening.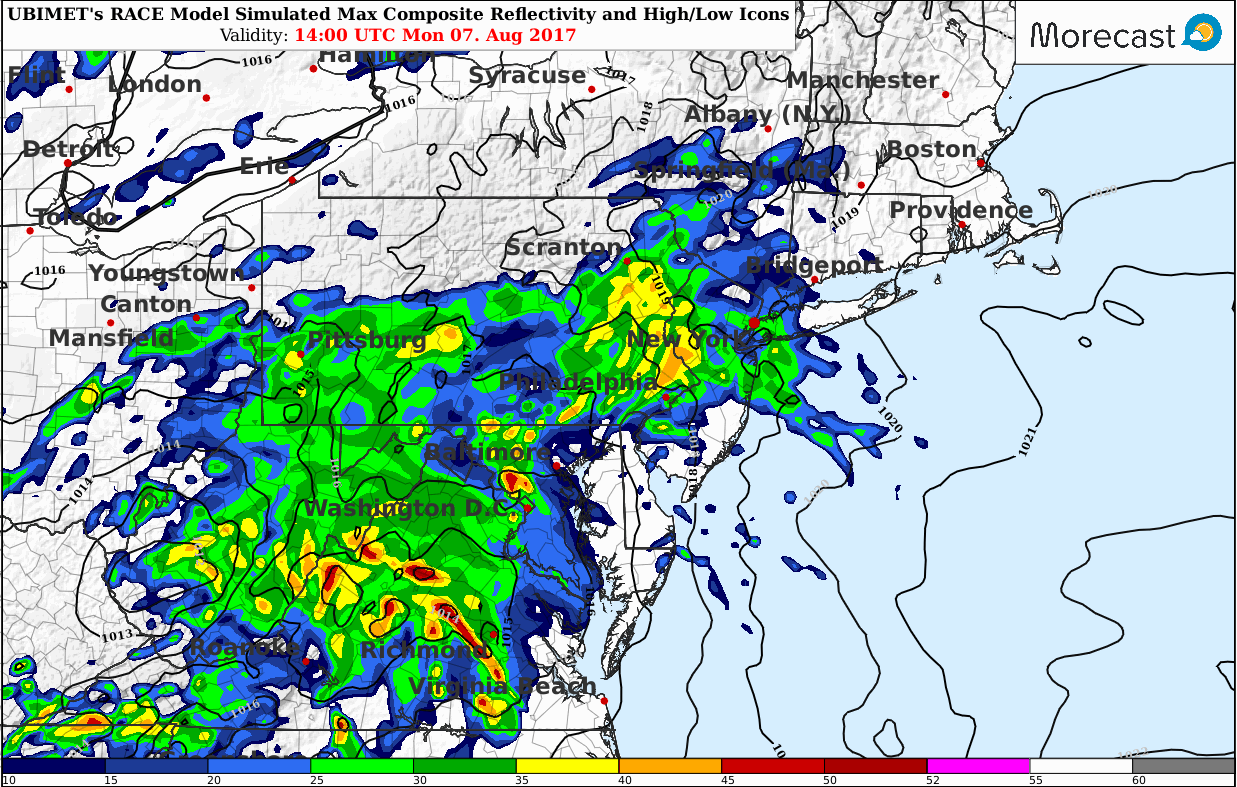 The commute home for many travelers in the Philadelphia and NYC metro areas will feature a threat for rain, which could fall heavy at times. Poor drainage and urban street flooding will be likely for a time in the most intense bands of rain.
How Much Rain Will Fall?
The rain will come to an end during the evening hours from west to east. Storm total rainfall on Monday will average 0.50 to 2.00 inches. Locally higher amounts are likely where any heavier rain bands set up.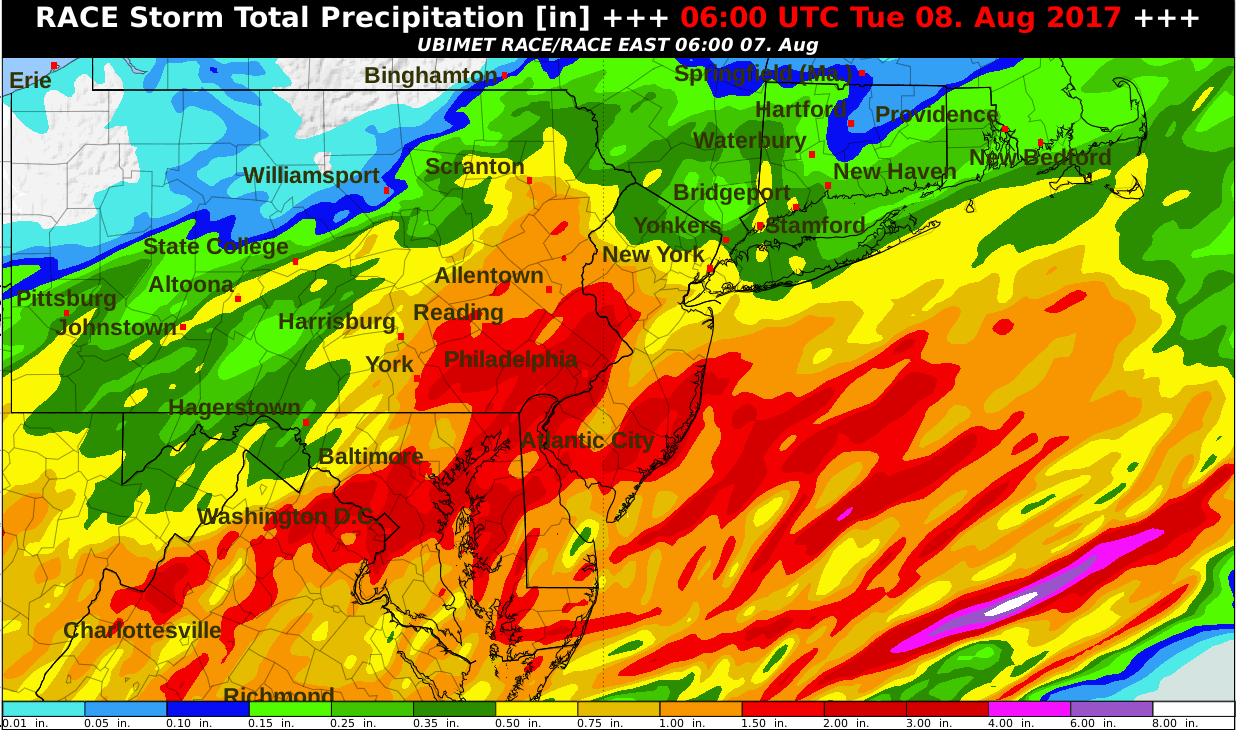 For an hour-by-hour forecast on when the rain will move out of your neighborhood, check out the new Morecast.com and be sure to download the app!