Weather
Franklin Eyeing Second Landfall in Mexico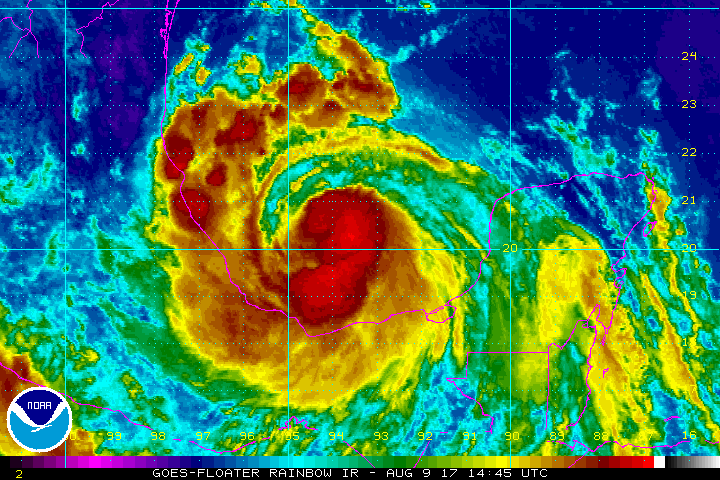 Franklin made its first landfall on the Yucatan Peninsula on Tuesday as a tropical storm with heavy rain, strong winds, and a battering storm surge along the Mexican and Belizean coasts.
Wow! #GOES16 captured this awesome visible imagery of Tropical Storm #Franklin approaching Yucatan. See more @ https://t.co/JtvCqQ1GU0 pic.twitter.com/poaaVt6ZV0

— NOAA Satellites (@NOAASatellites) August 7, 2017
Franklin is now restrengthening over the warm waters of the Bay of Campeche, and the storm is expected to strike Mexico a second time as a hurricane.
Forecast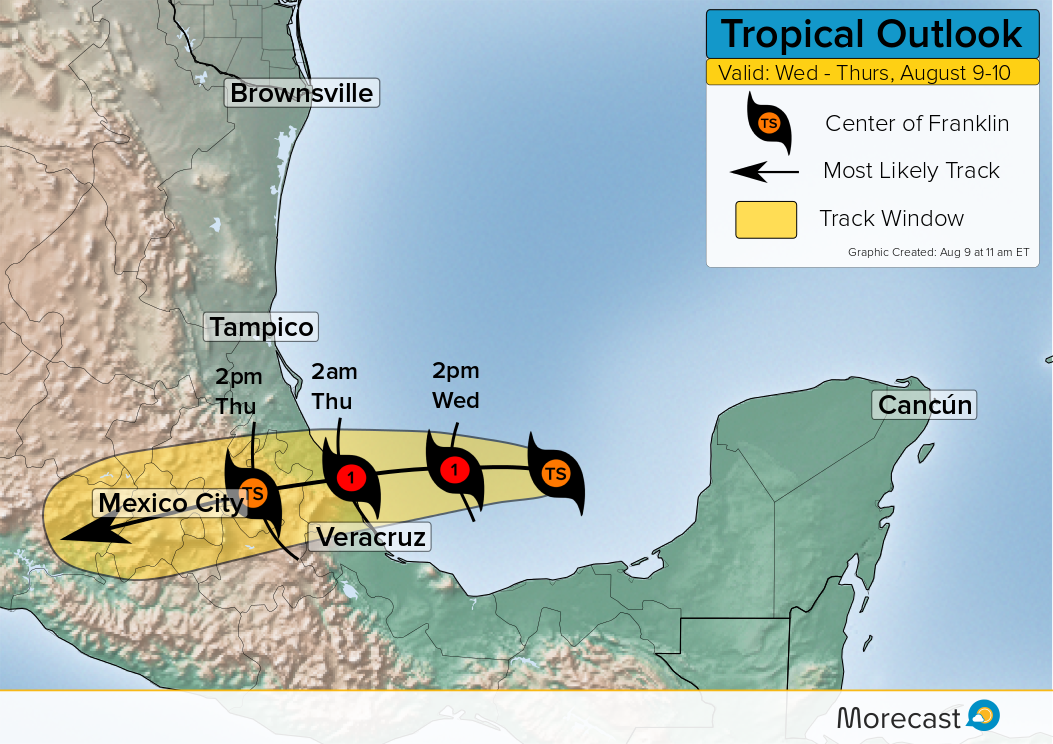 Franklin is feeding off of water temperatures that are near 90F as deep convection reorganizes near the center. The storm is expected to make landfall north of Veracruz, Mexico.
Franklin's Impacts
Whether or not Franklin remains a tropical storm or intensifies into a hurricane, residents can expect several severe impacts from the storm.
Wind: The strongest wind gusts will reach or exceed 60 mph (95 kmh), particularly for the coastal areas of Quintana Roo and Veracruz. Downed trees and power lines are possible.
Rain: Total rainfall of 3-6 inches (75-150 mm) is forecast for the Yucatan Peninsula. Locally higher amounts could reach up to 10 inches (250 mm) depending on where the heaviest rain bands form. Flash floods will likely occur and can quickly become life threatening.
Storm surge: Strong waves will impact the Quintana Roo region where Franklin will make landfall. A storm surge of 2-4 feet (0.6-1.2 meters) is forecast beginning Monday.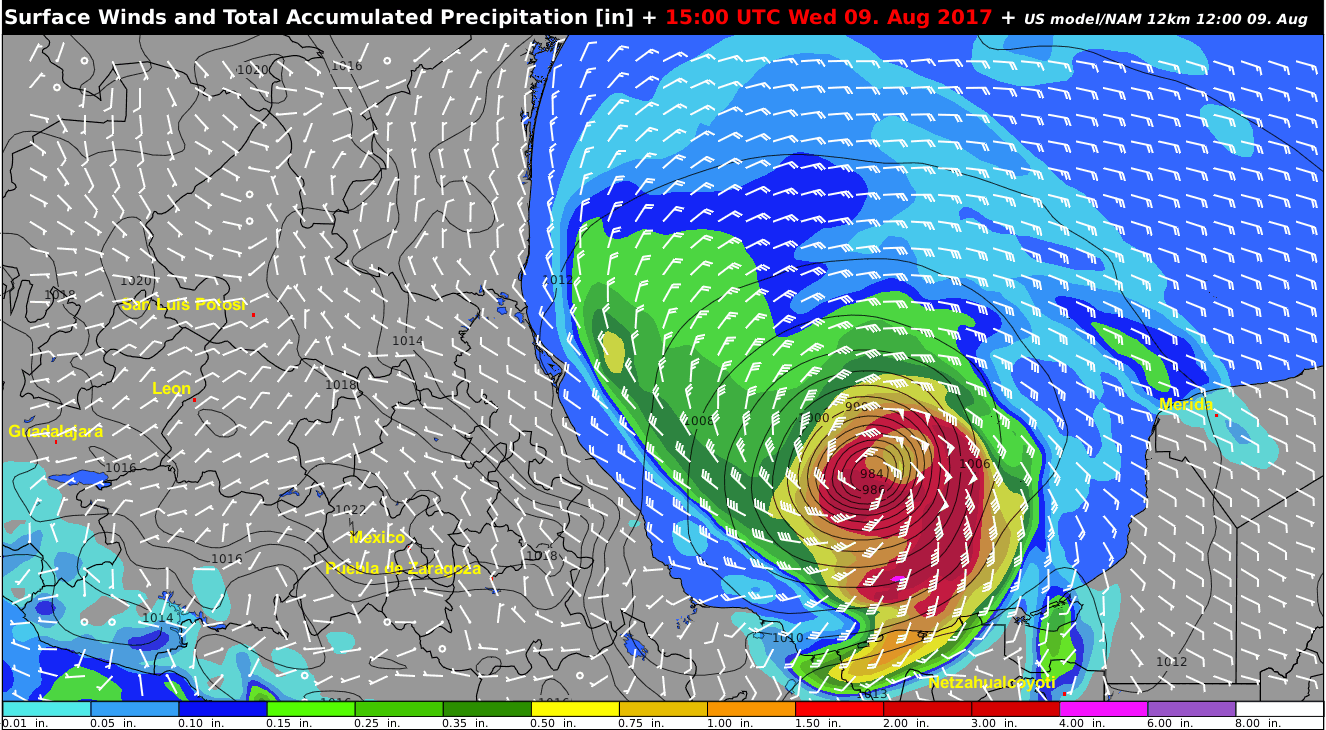 After making landfall, Franklin will quickly weaken as the center of circulation encounters the mountainous terrain of central Mexico. Still, what is left of the center will pass very close to Mexico City with the threat for heavy rain and areas of flooding.