Posts EN
Tropical Cyclone Hola Churns in South Pacific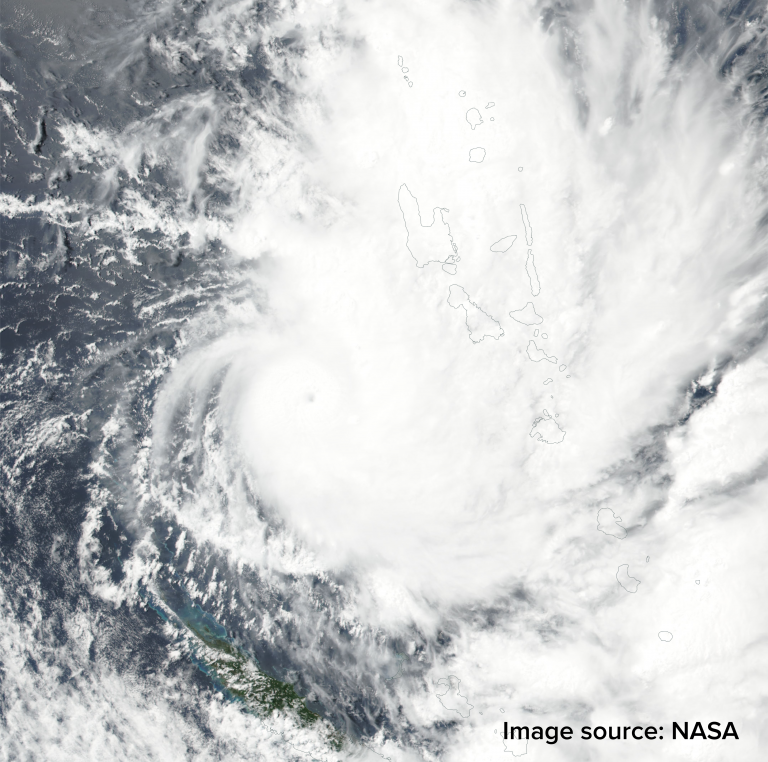 Tropical Cyclone Hola continues to spin in the South Pacific near the island of Vanuatu, about 1,600 km northeast of Brisbane, Queensland.
The slow movement of Hola this week has brought copious amounts of rain to Vanuatu. Since 7-March, the villages of Lamap Malekula and Saratmata have received close to 400 mm of rain.
Where will Hola go next?
Hola will begin to interact with a trough and move toward the southeast on Friday. Over the weekend, the tropical cyclone will merge with the trough and get steered toward New Zealand.
Sea-surface temperatures are currently warmer than average surrounding New Zealand. Orange and reds in graphic below indicate above average temperatures, while blues indicate below average temperatures (Map courtesy of tropicaltidbits.com). As Hola moves southeast into this area, these warm waters will help add fuel to the system.

Hola's interaction with the trough will gradually transition the tropical cyclone towards a strong non-tropical cyclone. Despite the change in character, Hola will threaten the North Island of New Zealand with wind and rain as early as Sunday night or Monday. Auckland, New Zealands largest city, will be at risk for wind and rain on Monday.