Posts EN
Watching a Storm Threat This Weekend & Early Next Week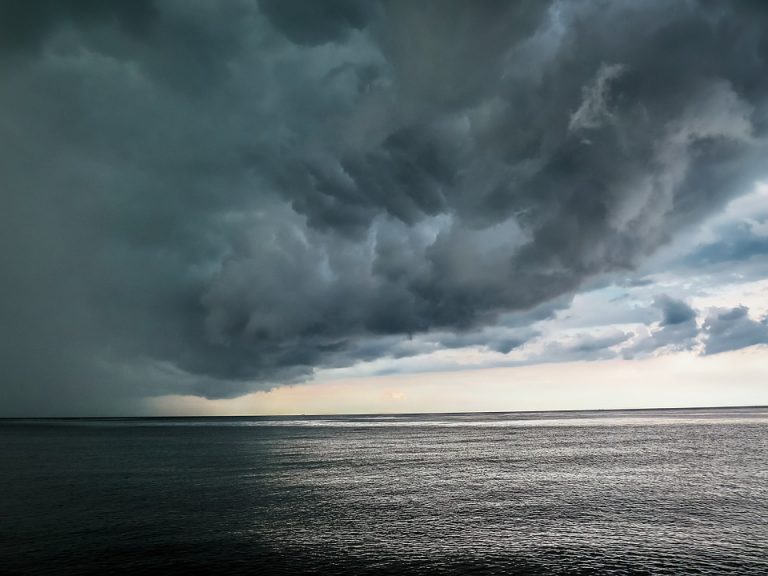 The active March weather will continue this weekend as a new storm eyes the central and southern US.
One piece of energy will dive southward from Canada into the northern Plains on Saturday. This disturbance will bring with it an area of mainly light snowfall. Meanwhile farther south, a second disturbance will begin to organize over the southern Plains.
The steering winds in the upper atmosphere will bring these two disturbances together on Sunday. Consequently, the disturbances will consolidate to one low pressure center over the Southeast. As this occurs, rain will break out across the southern Plains and merge with precipitation from the Plains.
Once the new low pressure forms, there are a couple of paths that the low pressure could take.
Scenario 1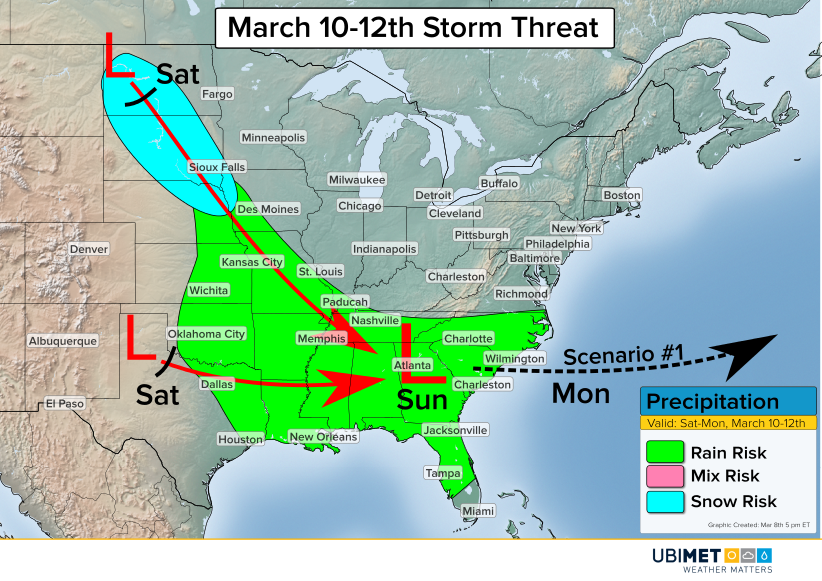 The first scenario is a low pressure track out to sea. This track would occur if the two pieces of energy are slow to combined forces, causing a weaker and more flat system to move off of the coast.
Rain would be likely across much of the Southeast with the cutoff being near the Virginia/North Carolina border.
Scenario 2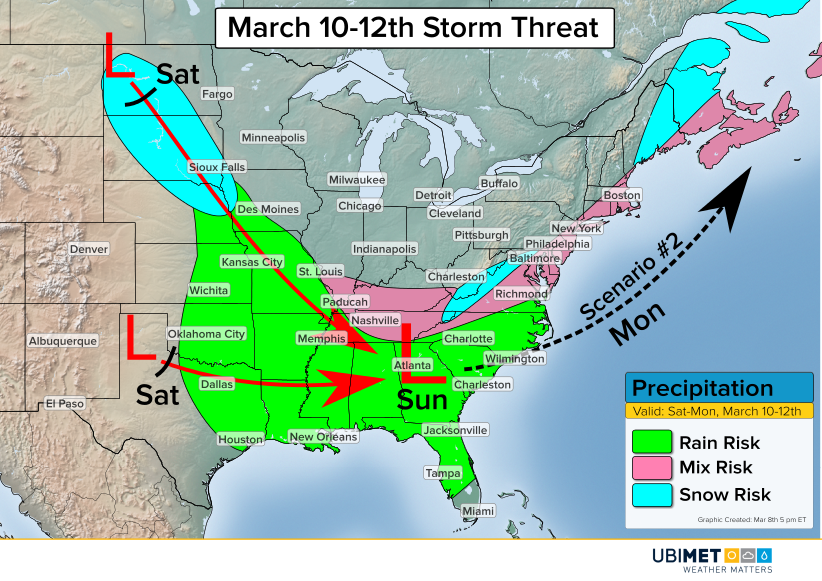 The second scenario is a low pressure track closer to the East Coast Sunday night and Monday which would have the potential to impact millions more people.
A track closer to the coast would occur if the two pieces of energy are able to combine quicker. A quicker merger would cause a stronger low pressure system over the Southeast. A stronger low would give the steering winds more of an opportunity to direct the storm up the coast as oppose to out to sea.
Scenario 2 would introduce the opportunity for an accumulating snow on the northwest periphery of the storm, possibly including many of the major cities along the I-95 corridor.
Current indications would favor a track closer to scenario 1, however, residents along the East Coast should continue to stay up-to-date on the latest forecast trends.