Posts EN
New Severe Storm Threat in the Mid-South Friday!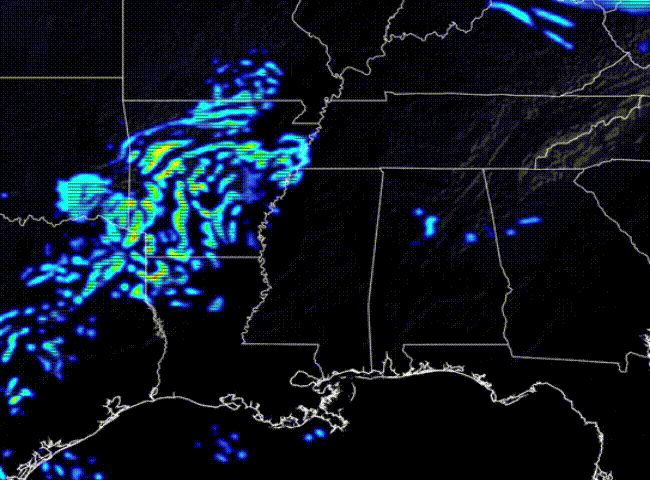 A dynamic springtime weather pattern remains in control across much of the country. A storm system will develop over the Mid-South Thursday night with scattered storms building over the Ozarks. The animation above shows the evolution of Friday storms as depicted by UBIMET's high-resolution RACE model. The main threats through Friday morning will be large hail and heavy rainfall, leading to flash flooding in spots.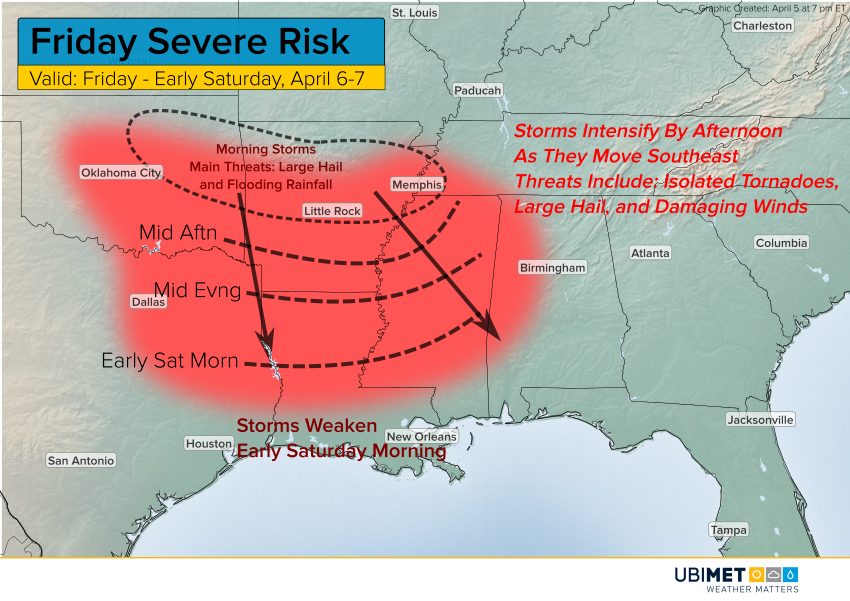 Later in the day, instability will build with solar heating closer to the Texarkana region. Storms will form into a stronger squall line and move southeast through the afternoon and evening hours. Isolated tornadoes, very large hail, and damaging winds will occur in this time frame. Storms will tend to weaken by early Saturday morning as they approach the Gulf coastal plain.