Posts EN
Large Hail, Gusty Winds, and Tornadoes Rake the South on Friday!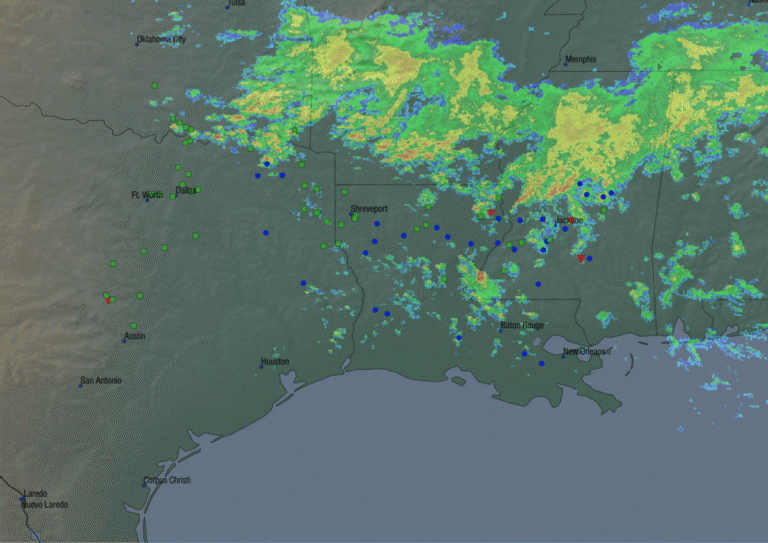 Severe storms rumbled across portions of the Mid-South on Friday, producing high winds, large hail, and a few tornadoes as well (see radar animation and storm reports above). Here is some vivid video evidence of the large hail, received via Twitter.
My parents in Dallas sent me this. I'll take snow over hail any day. #OhHailNo pic.twitter.com/52aNHXRrHY

— Jordan Vandenberge (@NEWSjordanv) April 7, 2018
All animals fine at Becky's Hope! Lots of hail and very high winds but no tornado so we are happy! Texas in spring! Thanks @wfaaweather pic.twitter.com/zSuRcRX7ma

— Becky's Hope (@TXHorseRescue) April 7, 2018
In the end, the SPC (Storm Prediction Center) counted 145 total severe weather reports, including 92 hail, 43 wind, and 10 tornado. The largest hail reports came from the suburbs on the north side of the Dallas-Ft. Worth metro area (see above), up to three inches in diameter. Fortunately the pattern calms down in the next few days with no significant chances for severe storms in the foreseeable future.