Posts EN
Severe Thunderstorms Threaten Buenos Aires, Montevideo on Wednesday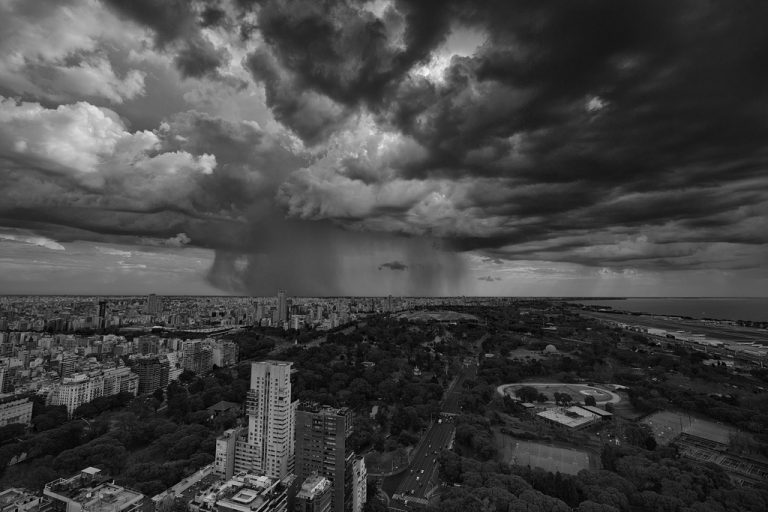 There is a significant risk of severe thunderstorms across Argentina and Uruguay on Wednesday. Damaging winds, large hail, and flash flooding are all possible. Additionally, frequent cloud-to-cloud and cloud-to-ground lightning is expected.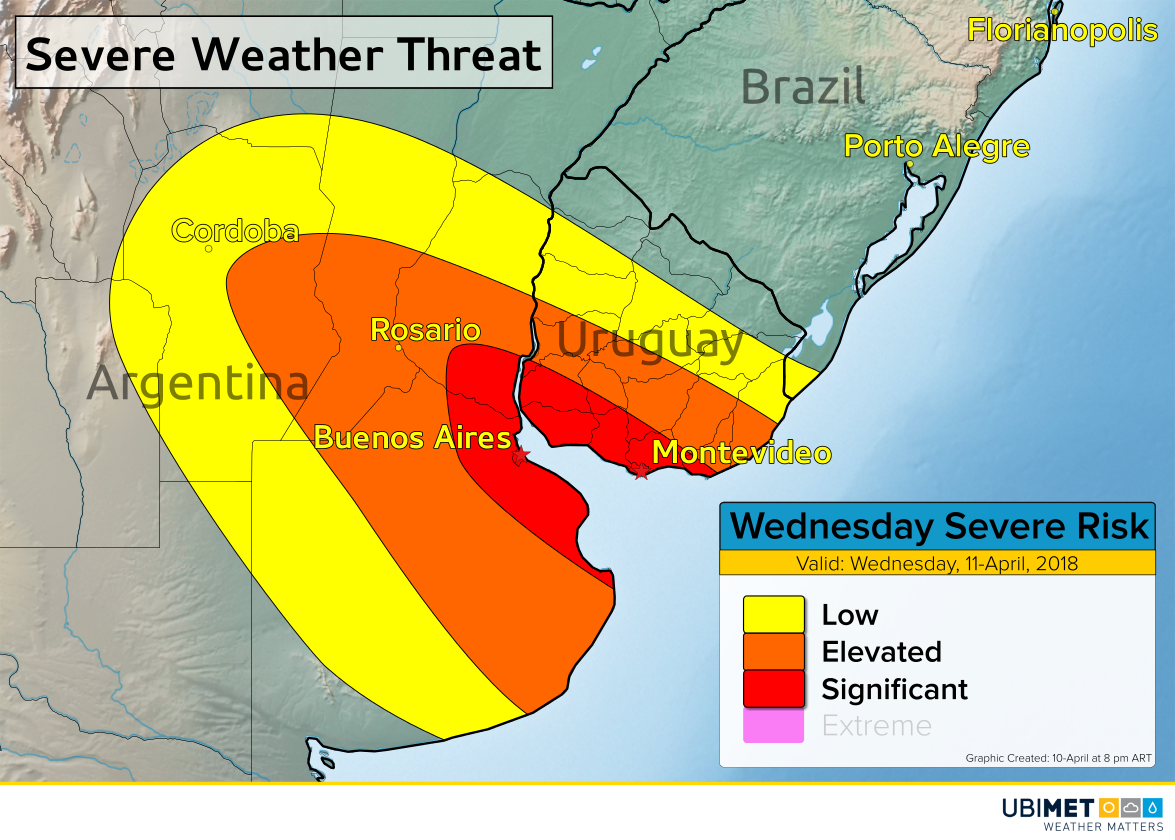 The Details:
A cold front will push northward across Argentina on Wednesday and run into a hot and unstable air mass across central South America. Moisture from the Atlantic Ocean will get drawn toward the cold front and help ignite heavy, severe thunderstorms.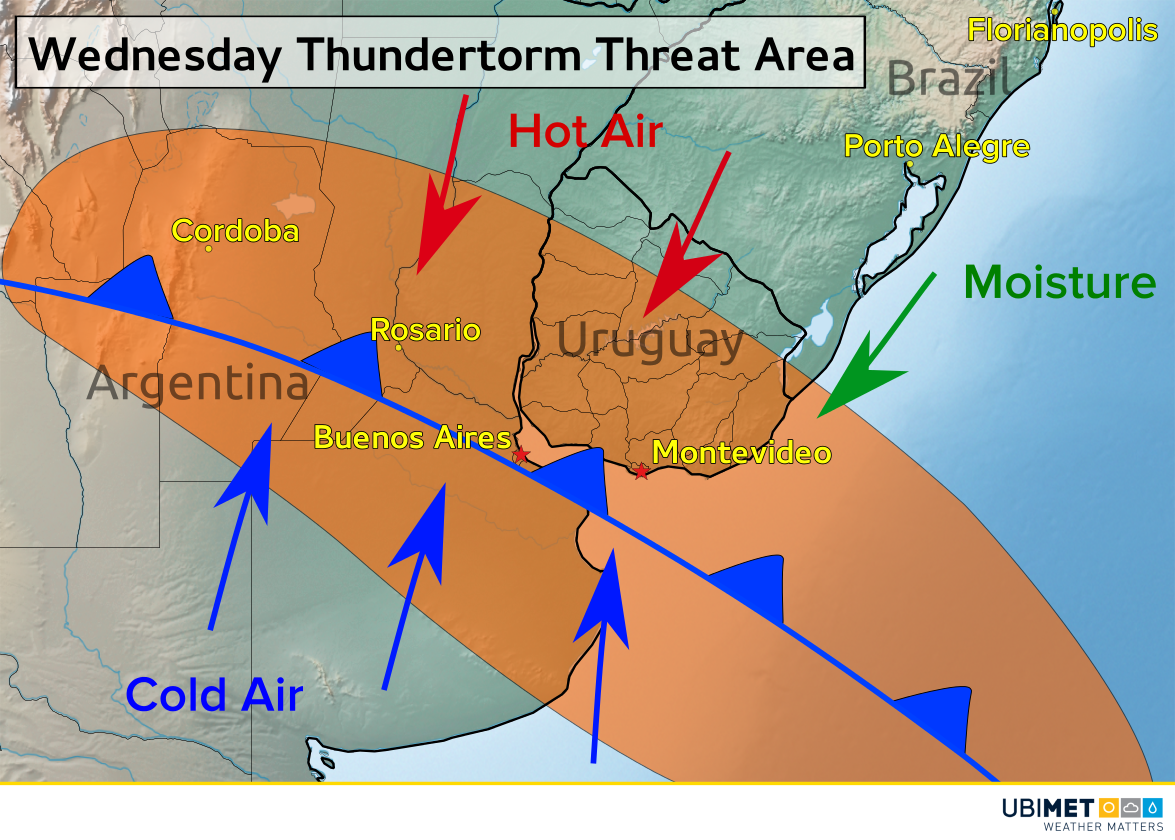 The major metropolitan areas of Buenos Aires and Montevideo have the greatest severe risk potential Wednesday afternoon and evening. Damaging winds in excess of 80 kph and large hail of 2-4 cm in diameter are possible.
Another concern with these storms is the potential for flash flooding. Rainfall amounts of 25-75 mm are expected within the thunderstorm threat area over a short period of time, leading to areas of flooding.
The severe weather risk will shift northward through Argentina and Uruguay Wednesday night.
Cooler and drier air will move into Buenos Aires and surrounding areas later Wednesday night and during the day Thursday.