Posts EN
US Spring Storm To Bring Severe Weather, Blizzard Conditions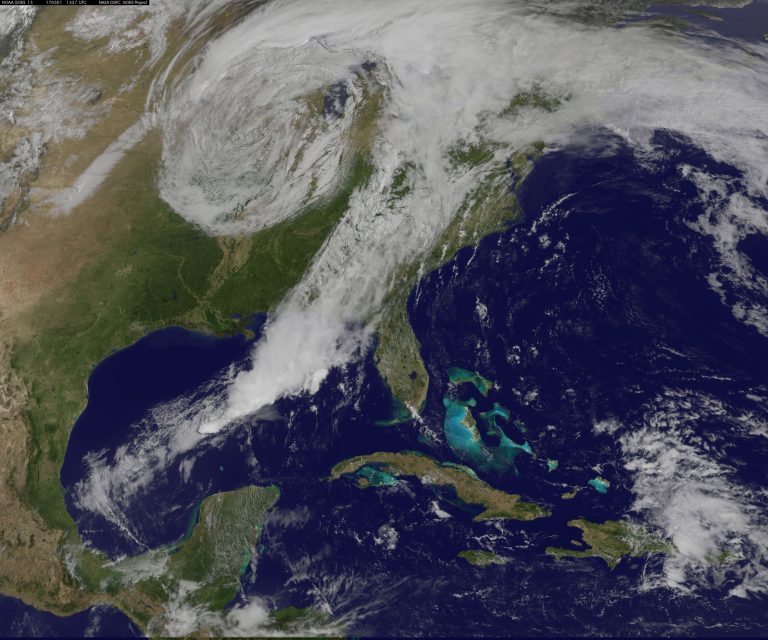 A potent spring storm will spin up across the Central US on Friday and impact much of the country through Sunday.
Severe thunderstorms will develop to the south of the storm track, while heavy snow and blizzard conditions will impact communities to the north of the storm track.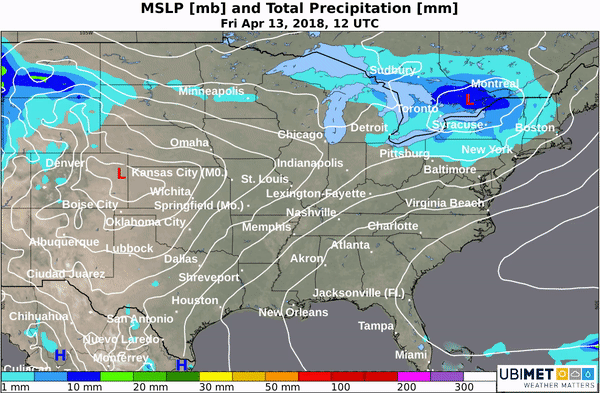 Severe Thunderstorm Outlook:
Severe thunderstorms will erupt in the warm side of the storm along and ahead of a cold front beginning Friday afternoon.
Damaging wind and large hail are expected to accompany the severe storms. Additionally, the risk for several tornadoes will exist Friday afternoon and evening across portions of Iowa and Missouri.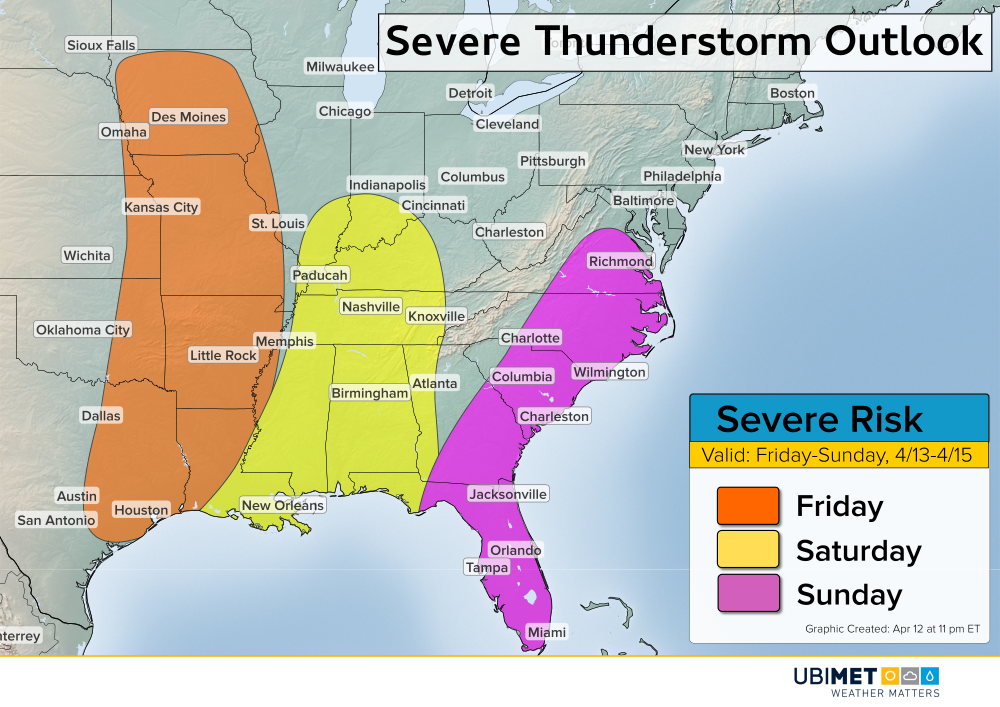 As the cold front marches eastward, so will the risk for severe storms. The Tennessee Valley will be ground-zero for severe weather on Saturday, while the threat will shift to the Southeast coast on Sunday.
Damaging winds and large hail will be the primary concerns with severe storms this weekend.
Winter Weather Outlook
Snow will break out across the northern and central High Plains on Friday as low pressure develops.
The snow will streak eastward into portions of the Midwest and northern Great Lakes Friday night and over the weekend. A significant accumulation of snow is expected from Nebraska to northern Michigan.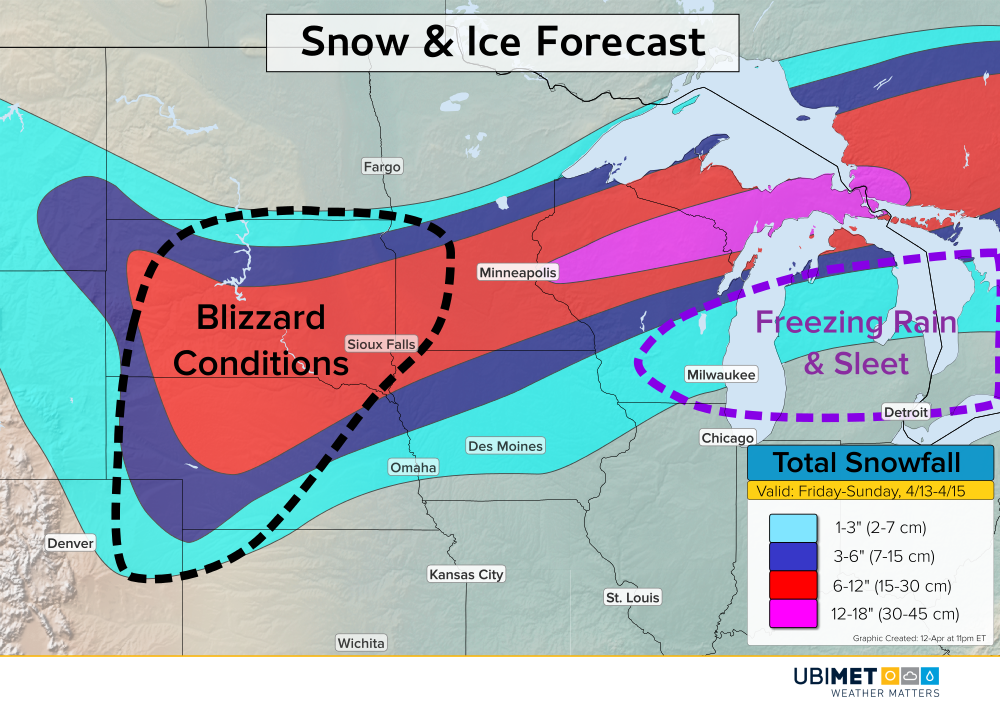 As low pressure strengthens across the Plains, strong winds will develop and create blizzard conditions. Farther east, snow will mix with of freezing rain and sleet across southern Wisconsin and central Michigan.
Ground and air travel will be severely impacted by the expected snow, ice, and wind through this weekend.
By Monday the wintry part of this storm will wind down across the Central US, however, snow showers will linger across the Great Lakes.