Posts EN
Two Target Zones for Severe Weather on Monday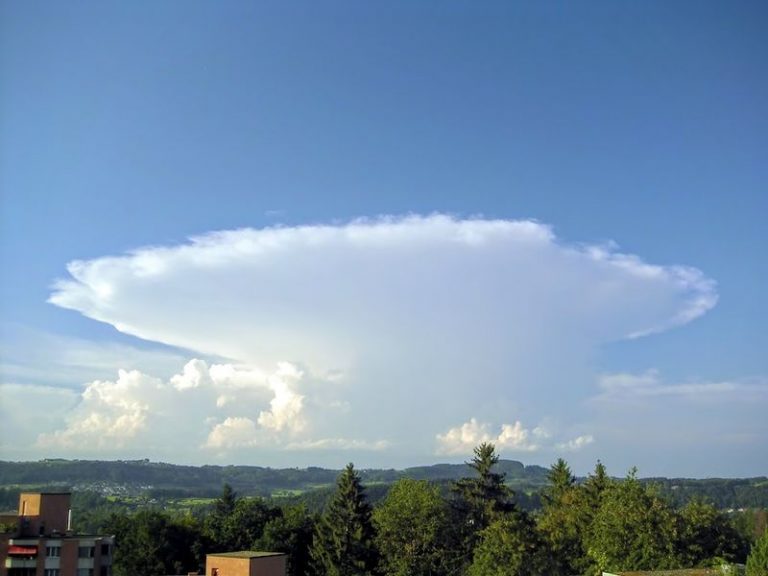 An active upper level pattern will persist into the new week. Two areas will see a particular risk for severe storms on Monday into early Tuesday, one in the central Appalachians and Mid-Atlantic, the other in the Plains.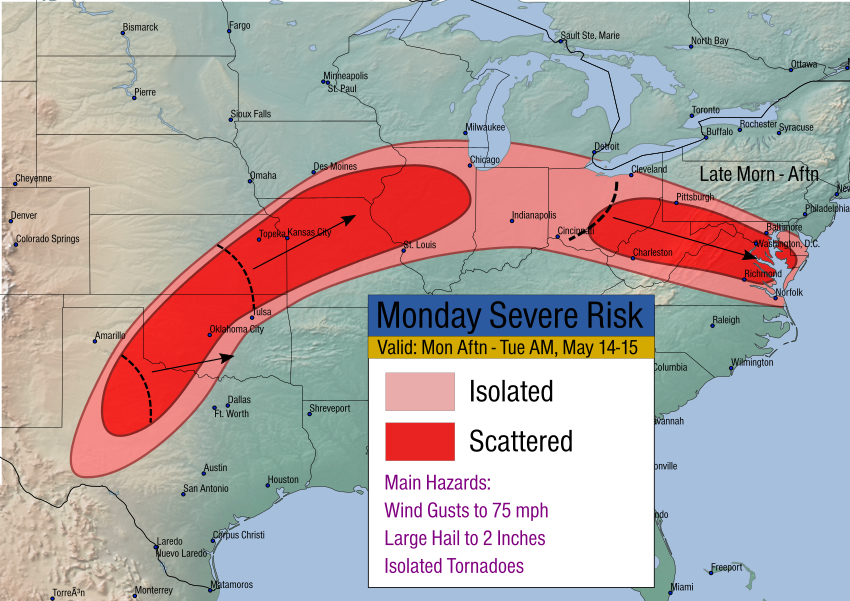 A cluster of storms will be ongoing Monday morning in the Midwest. As it moves across Ohio towards the central Appalachians by midday, it will encounter increasing instability thanks to daytime heating. Strong to severe storms will cross the mountains into the Mid-Atlantic later in the afternoon and early evening. Strong wind gusts to 65 mph and large hail to 1.5″ will accompany the stronger cells.
Storms will fire in the mid-afternoon hours over the Plains, especially from northwest Texas to northern Illinois. These storms will tend to move northeast with damaging wind gusts to 75 mph, hail to two inches in diameter, and perhaps an isolated tornado or two. These storms will tend to weaken slowly after midnight.