Posts EN
Rapidly Strengthening Hurricane Bud Threatens Mexico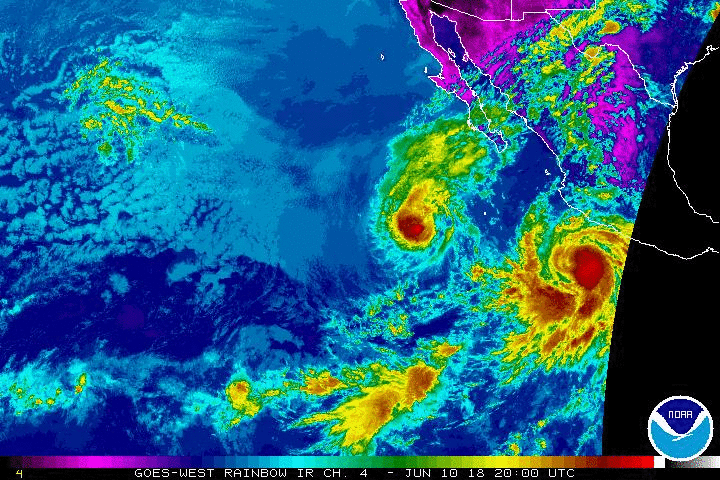 Tropical Storm Bud became a hurricane this evening and continues to rapidly intensify (see right side of satellite animation above). Tropical storm watches have been posted for parts of the Mexican coast where Bud's outer bands will move ashore in the next few days. However, a direct landfall could occur later this week further north!
Bud is currently moving northwest at about 10 mph and a slow northwestward motion is expected to continue through the next few days. By midweek, a few models suggest the storm could turn more north and impact Mexico's central Pacific coast. Most models, however, maintain a general northwestward track towards the Baja California. Direct impacts could be felt by late week.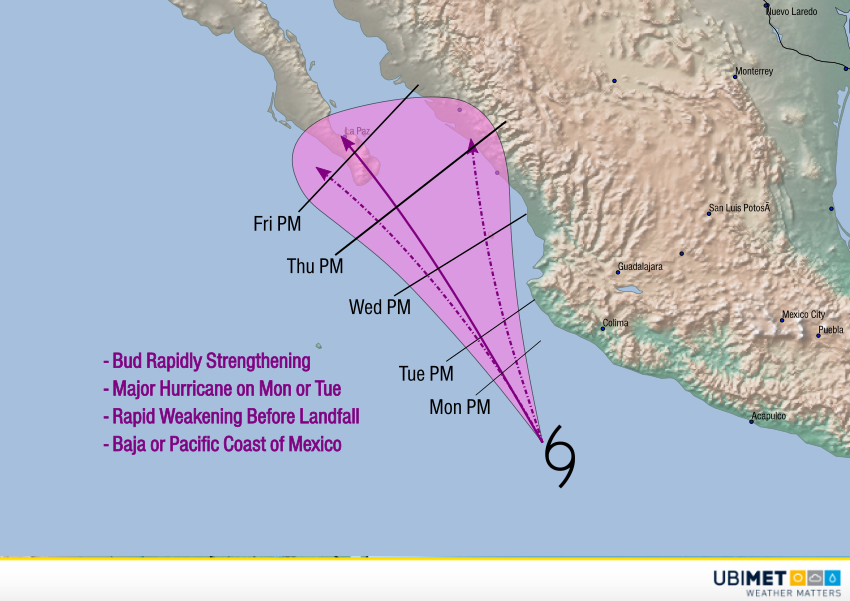 The cyclone is currently moving through very favorable conditions for intensification. Bud is expected to be a major hurricane capable of producing winds to 115 mph ( kph) by this tomorrow. As it moves further north and west, however, it will encounter the same cooler ocean waters that weakened its predecessor, Hurricane Aletta. It's unlikely that Bud will be able to maintain strength for landfall. Bud will likely be a tropical storm as it approaches the Baja in the late week time frame. It could still produce gusty winds and heavy rainfall, however. We'll have additional updates later in the week as Bud moves closer.