Posts EN
Hurricane Bud Heading Toward Mexico; Weakening Expected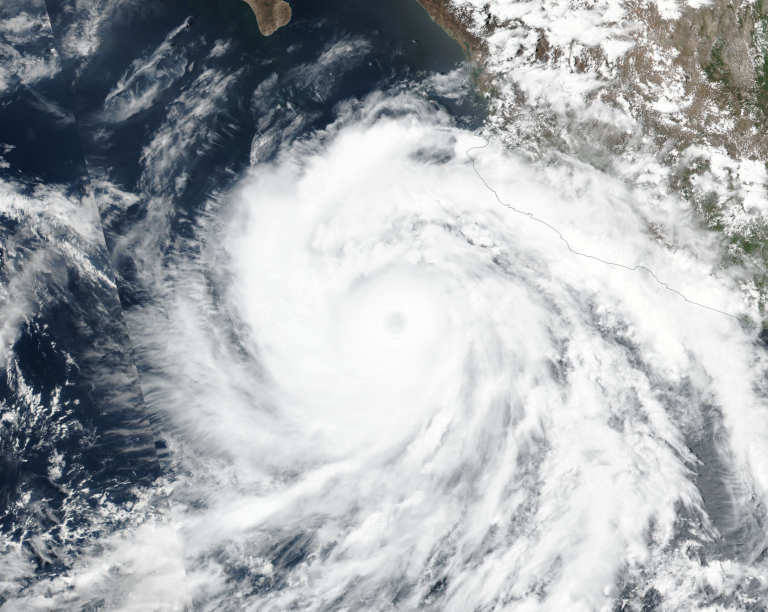 Hurricane Bud will track toward the Baja California Peninsula of Mexico this week. Bud is expected to weaken before making landfall on Thursday, however, rain, wind, and storm surge impacts are still anticipated.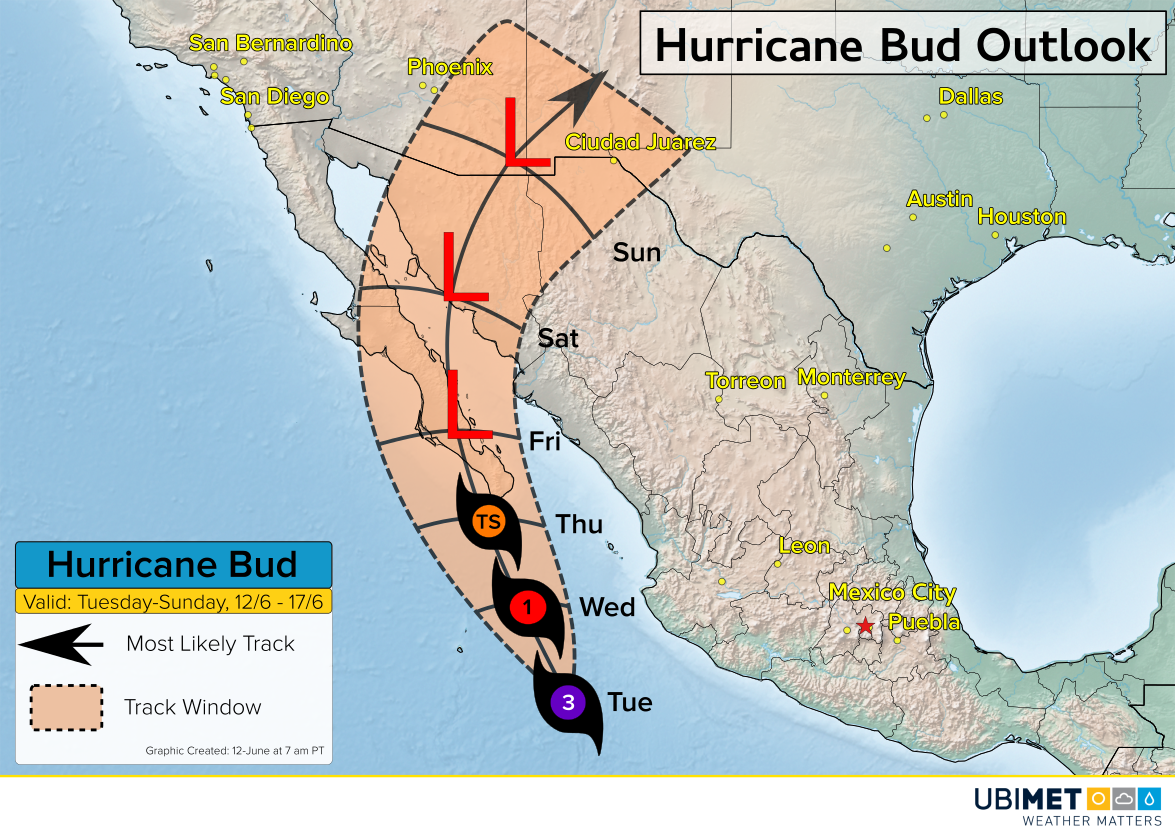 The Details on Bud
Bud strengthened into a major hurricane on Monday as the cyclone churned through an environment favorable for tropical disturbances. Satellite imagery from Monday showed deep convection wrapped around a well defined eye.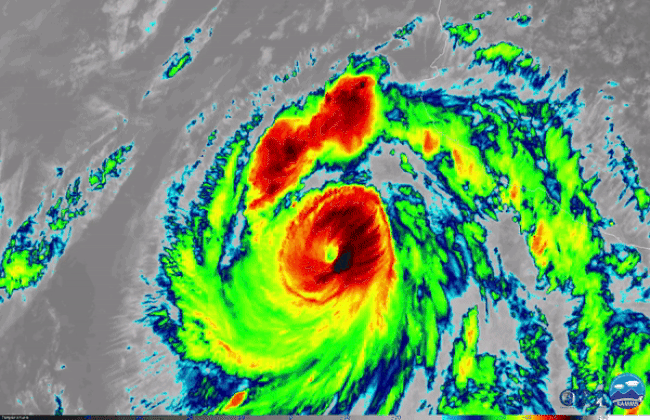 Bud is the second earliest second major hurricane (category 3 or higher) on record. Last Friday, the first named storm of the East Pacific hurricane season, Aletta, also achieved major hurricane status.
#Bud rapidly intensified into a major #hurricane overnight- the 2nd earliest 2nd major on record, only behind the busy 2015 season. Graphics via @Weathernerds 🌀🌀 pic.twitter.com/jwTc1hQau5

— Eric Blake 🌀 (@EricBlake12) June 11, 2018
As Bud moves into cooler waters later Tuesday and Wednesday, weakening is expected. Landfall is expected during the day Thursday near the resort town of Cabo San Lucas.
Despite the expected weakening, heavy rain, wind, and a storm surge is expected across Mexico's southern Baja Peninsula as early as Wednesday night and continuing through Thursday and into Friday. Flooding will be the primary concern as 4-8 inches (100-200 mm) of rain falls within a 24-36 hour period.
Once Bud degenerates into a tropical low, moisture from the storm will be drawn northward into the Southwest U.S. by Friday and over the weekend. The additional moisture from Bud will bring increasing chances for showers and thunderstorms to cities like Phoenix, Albuquerque, New Mexico and El Paso, Texas.