Posts EN
UPDATE: Torrential Rainfall Continues Over Central & Southern Japan!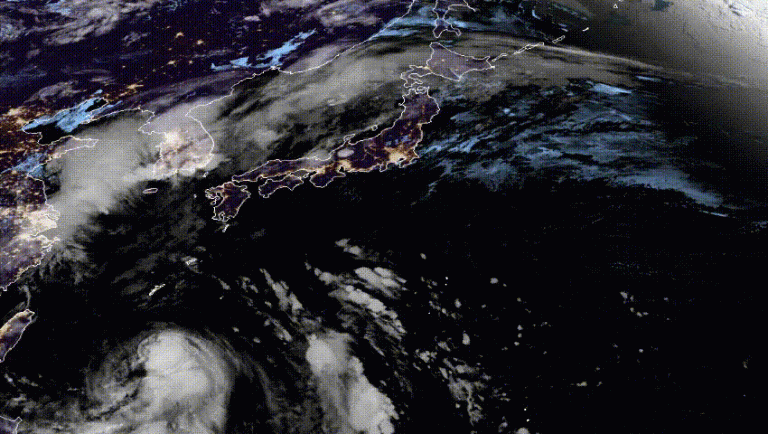 After passing midway between southern Japan and southeast South Korea, Typhoon Prapiroon is moving across the Sea of Japan. Although the typhoon is weakening quickly, tropical moisture will continue to stream into southern Japan through the next several days. Prodigious rainfall will lead to major flooding and mudslides!
Typhoon Prapiroon will become an extratropical low over the Sea of Japan over the next few days. A nearly stationary front trailing behind will hang up over southern Japan. Moist southerly flow will be persistent through the weekend. Copious rainfall is expected, especially where south-facing mountains enhance rainfall rates. Rainfall totals of 300-450 mm (12-18 inches) will affect the red-shaded areas (see map above). A few prone areas on the island of Shikoku could see localized totals of 500-600 mm (20-24 inches)! Fortunately, the heavy rain will mostly miss the Tokyo metro area.