Posts EN
UPDATE: Typhoon Maria Rapidly Strengthening, Now Targeting China!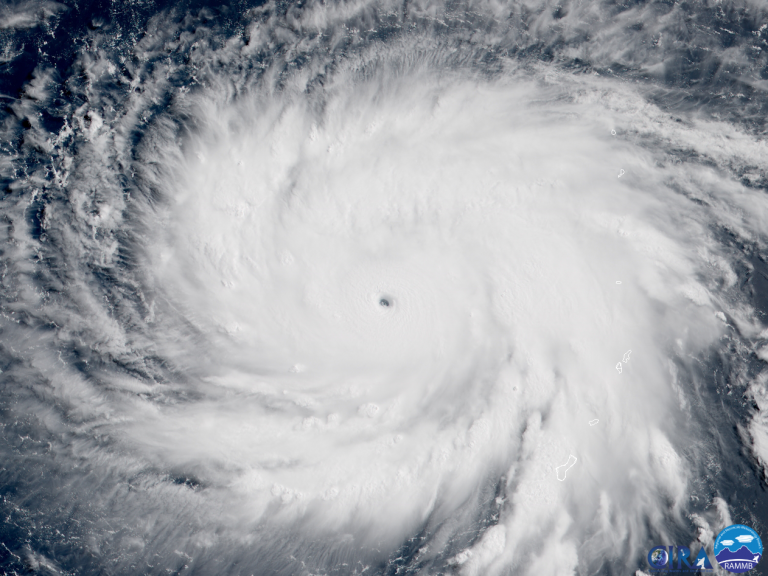 Typhoon Maria has rapidly intensified overnight (lower right of satellite animation below) and is now producing wind gusts up to 250 kph (155 mph). Further strengthening is expected as Maria moves northwest over very warm sea surface temperatures with little wind shear. Locations from Taiwan to mainland China to Korea and southern Japan remain in danger from a dangerous cyclone strike next week!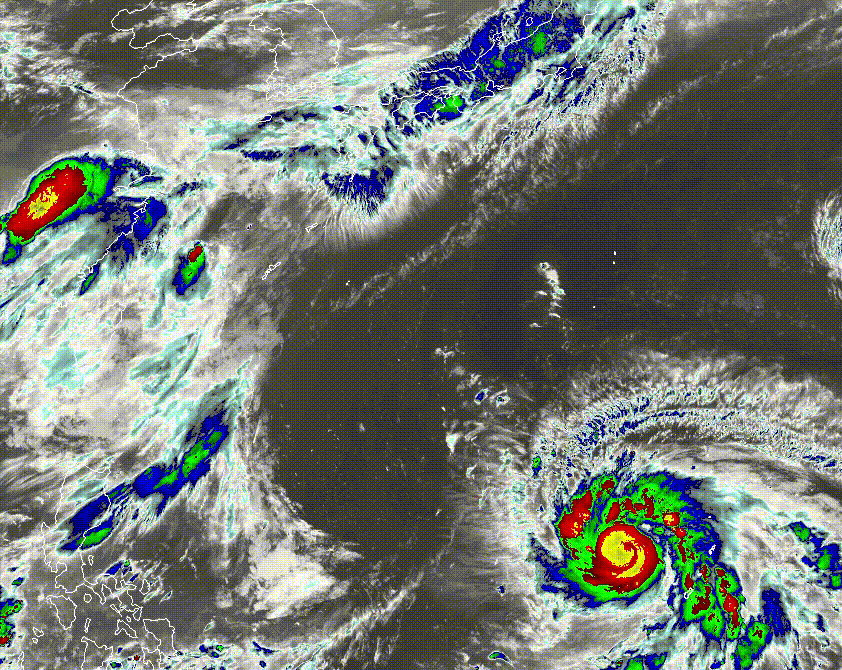 The latest model guidance indicates a shift towards the west with Maria's future track. The most likely track carries Maria towards the Shanghai region around the middle of next week. Although Maria would likely weaken as it approaches the mainland, that still represents a major threat to tens of millions of residents in the world's third-most populous city. However, there's plenty of time for steering currents to change. Eastern China, Taiwan, Korea, and Japan remain potential destinations.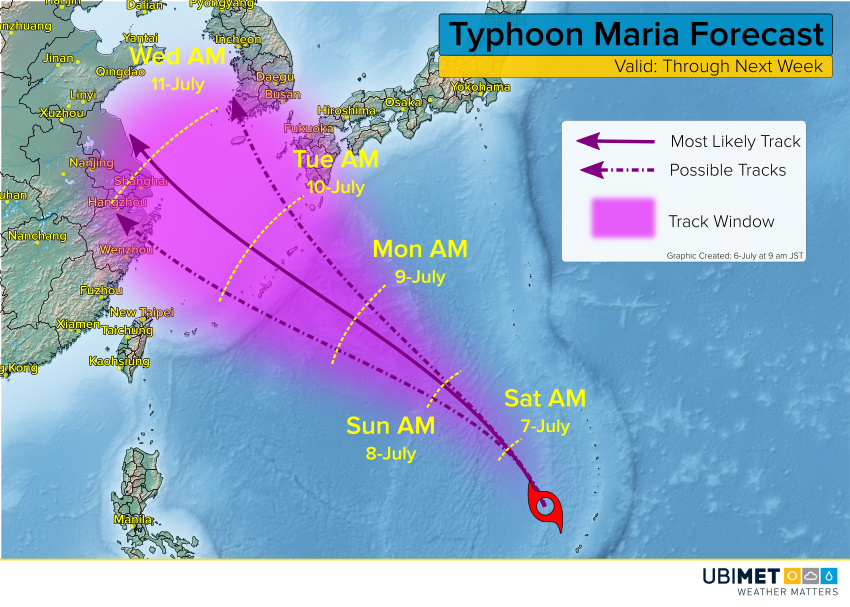 Maria is likely to become a Super Typhoon in the next few days. Devastating impacts are likely for the Ryukyu Islands between Taiwan and Japan early next week. After that, Maria will move over cooler sea waters with increasing shear, leading to steady weakening.
Meanwhile, torrential rainfall continues in central and southern Japan, forcing widespread evacuations. One location in Kochi prefecture has seen 850 mm of rain over the past two days! Additional heavy rains, locally up to 200 mm, will fall in the next 48 hours. Flash and river flooding will be an increasingly widespread and serious hazard. Landslide warnings are also in effect across the region.
Severe floods force thousands to evacuate in Japan https://t.co/SzUvBdpIUf pic.twitter.com/LMrXalqR5N

— euronews (@euronews) July 5, 2018
More landslide, flood warnings as heavy rain lashes wide area of Japan – The Mainichi: The Mainichi More landslide, flood warnings as heavy rain lashes wide area of Japan The Mainichi The Japan Meteorological Agency (JMA) has warned of landslides,… https://t.co/v43mjnmpQV pic.twitter.com/3R9CVqRTZ9

— globalfloods (@globalfloods_eu) July 5, 2018