Posts EN
Tornado Touches Down In NYC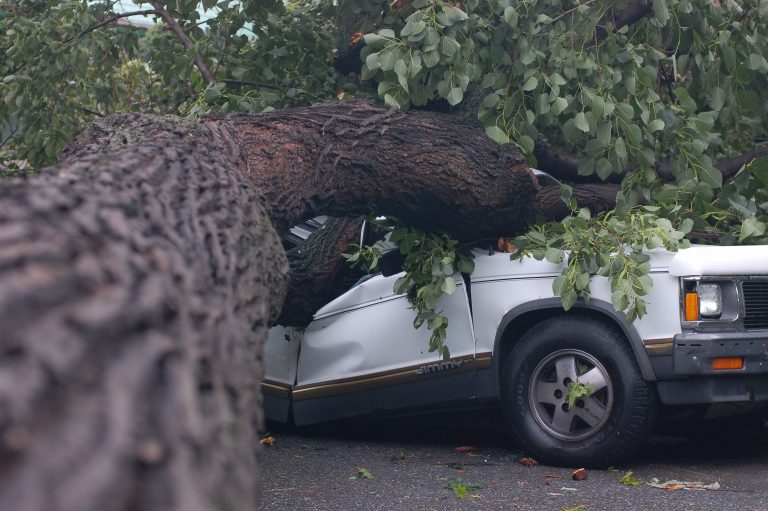 A tropical shower crossing New York City briefly put down a tornado across the borough of Queens around 10:30 pm Thursday evening.
The National Weather Service confirmed that an EF0 tornado touched down in the College Point neighborhood of Queens. The tornado traveled just over 1km with maximum winds estimated at 70-85 mph.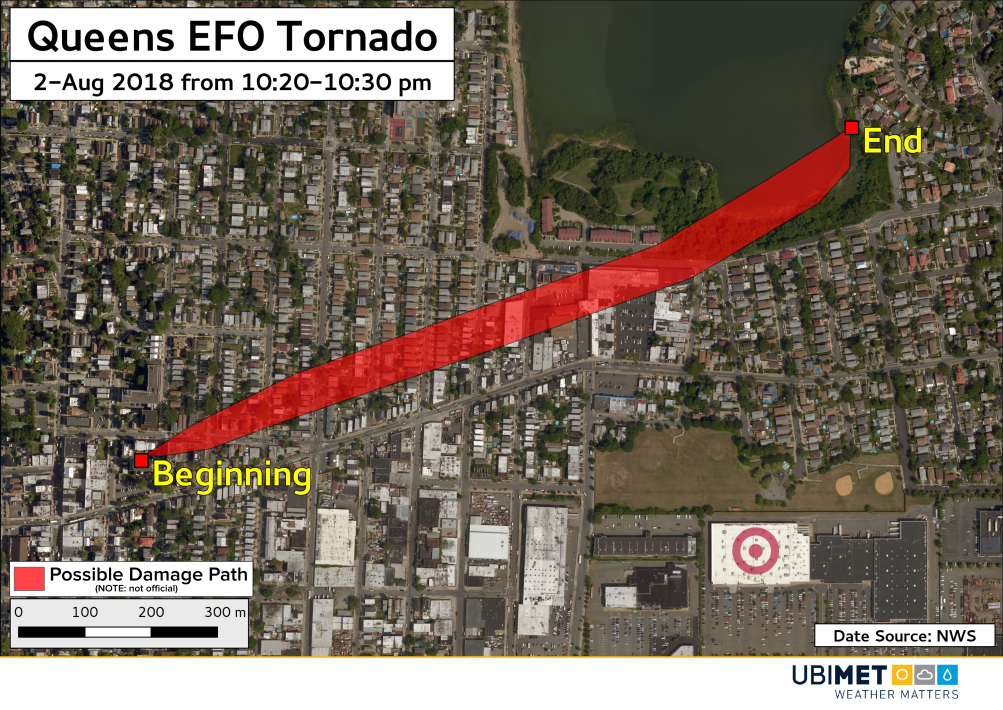 Numerous trees were damaged and some Queens residents lost electricity during the time the tornado was on the ground.
#BREAKING: NWS official confirms tornado touched down in Queens, at 124th Street and 15th Avenue, as wild weather hit Thursday. https://t.co/bvhAYEiU1s

— NBC New York (@NBCNewYork) August 3, 2018
Historically, there have been 10 tornadoes since 1950 that have touched down in NYC. 2010 was a particularly active year across the city with 3 tornadoes impacting 3 of NYC's 5 boroughs.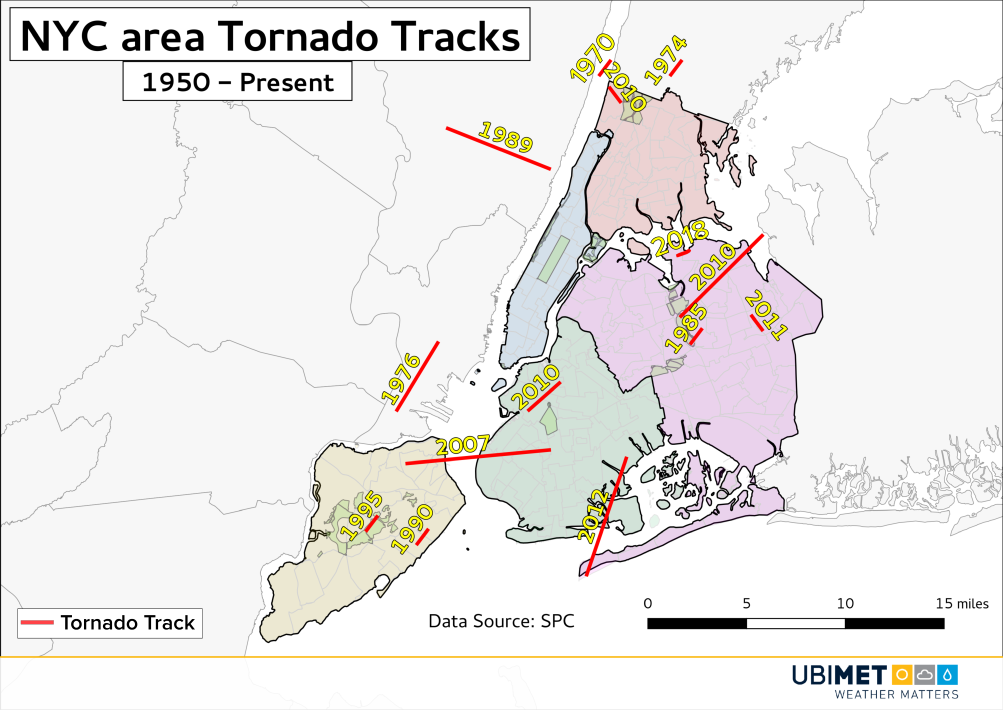 Manhattan is the only NYC borough to escape any tornado touch downs.