Posts EN
Worst Drought in Decades Afflicting New South Wales, Australia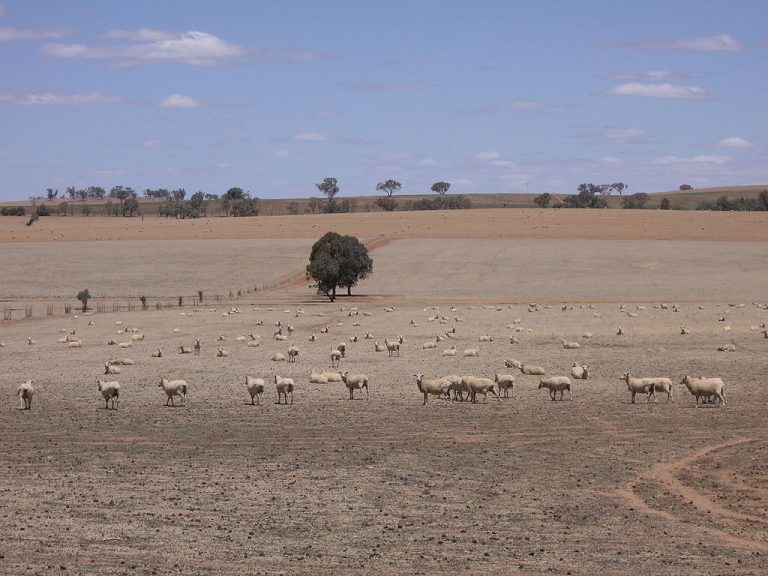 Above-normal temperatures and below-normal precipitation have combined to create dangerous drought conditions across the entire state of New South Wales. Officials have been forced to resort to emergency measures to help farmers try to rescue parched crops and livestock.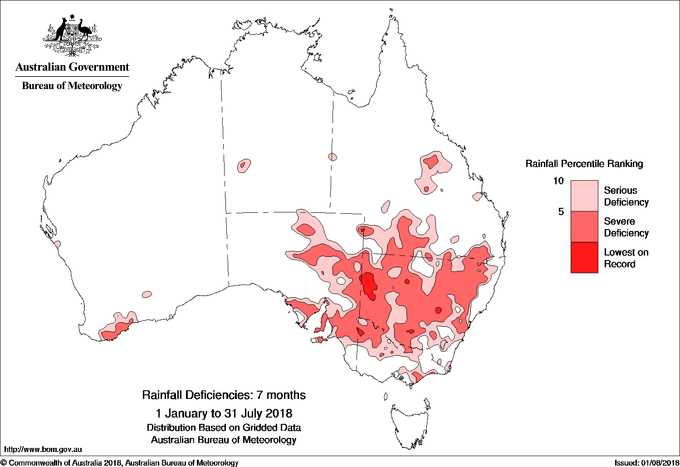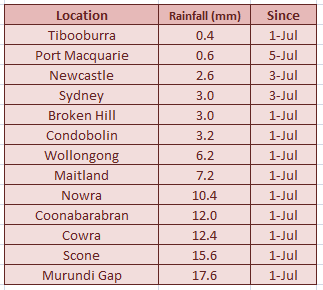 Sydney is among many locations in NSW that have seen little rainfall over the past few months (see table and graphic above). Persistent upper level ridging has forced winter storm systems to the south. Locations in coastal NSW that ordinarily see upwards of 100 mm of rainfall from July into early August have seen a tiny fraction of that. The dry spell actually stretches back through the entire year. It's only becoming more acute in the recent winter months. Currently, the entire state is under a drought. A significant portion is suffering from intense drought conditions (see graphic below from the Department of Primary Industries). Unfortunately, the forecast outlook doesn't hold much hope for a quick recovery.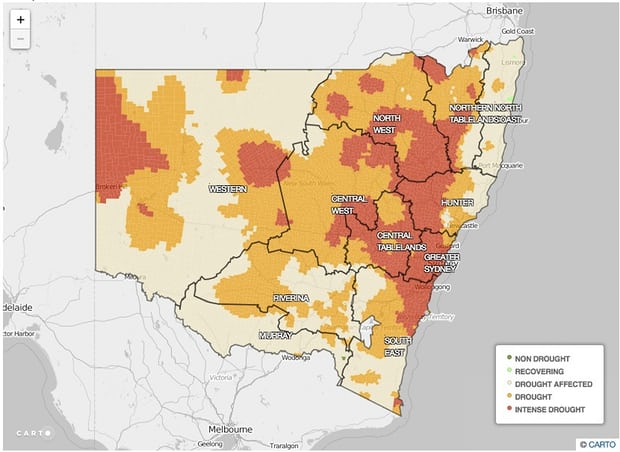 That's very bad news for farmers and other residents of the state that depend on regular rainfall for their livelihoods. Officials have responded by easing restrictions on the hunting of kangaroos that compete with livestock for scarce food and water sources. The national government has also created an aid package of $190 million. Farmers can apply for funds of $12 to 16 thousand each to help make ends meet in these difficult months. Lead photo courtesy Wikipedia contributor VirtualSteve.
Farmers in Australia have been forced to take drastic action to keep their livestock well hydrated amid record levels of drought.

Read more: https://t.co/0wAkUsHIhE pic.twitter.com/7aj4I7wXcy

— ITV News (@itvnews) August 8, 2018