Posts EN
Florence Now a Major Hurricane, Southeast U.S. Coast on Full Alert!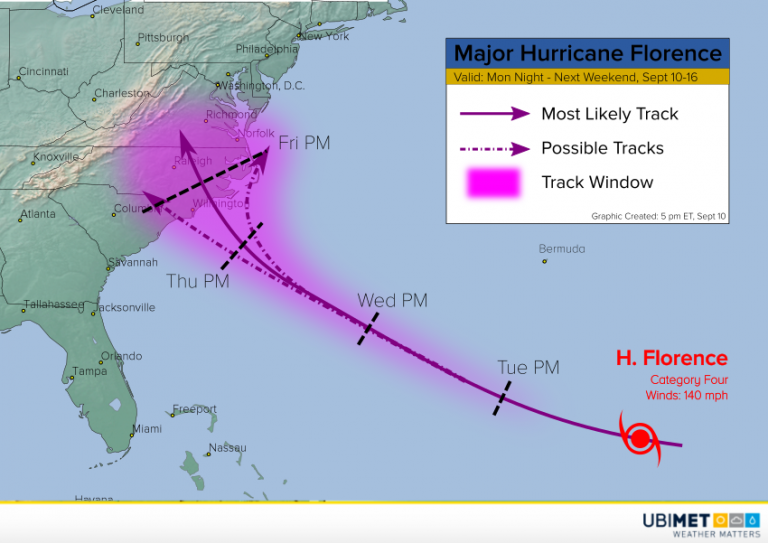 Evacuations are already being ordered along portions of the Carolina coast thanks to rapidly intensifying Hurricane Florence. The cyclone was only a tropical storm as recently as Sunday morning. However, thanks to very warm ocean waters and weak shear, Florence exploded last night and today. It's now a category four major hurricane with eyes on the North Carolina coast later this week!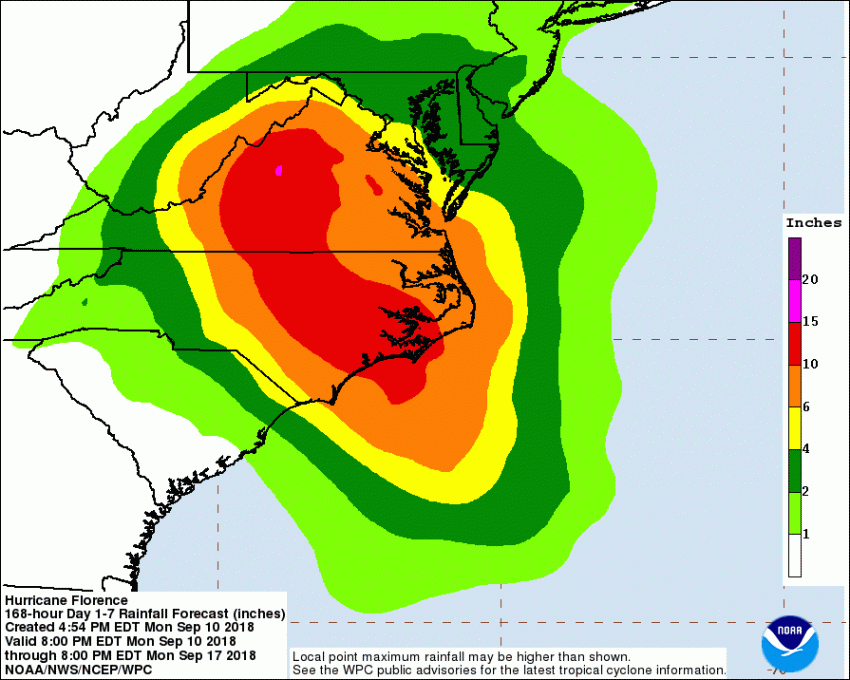 Florence has a well-defined eye with strong convection surrounding it. Hurricane hunter aircraft are making frequent passes through the storm and recently found winds of 120 knots in the eyewall. They also found the area of hurricane-force winds is expanding quickly. Florence is a healthy storm and could approach category five status on Tuesday as it picks up speed on a west-northwest course. Model guidance has been in unusually good agreement about the future track of the storm. Landfall is expected to be some where in northern South Carolina or more likely North Carolina late Thursday or early Friday. The storm will slow down after landfall, increasing the threat for torrential rains and catastrophic freshwater flooding over portions of the southeast U.S. this weekend.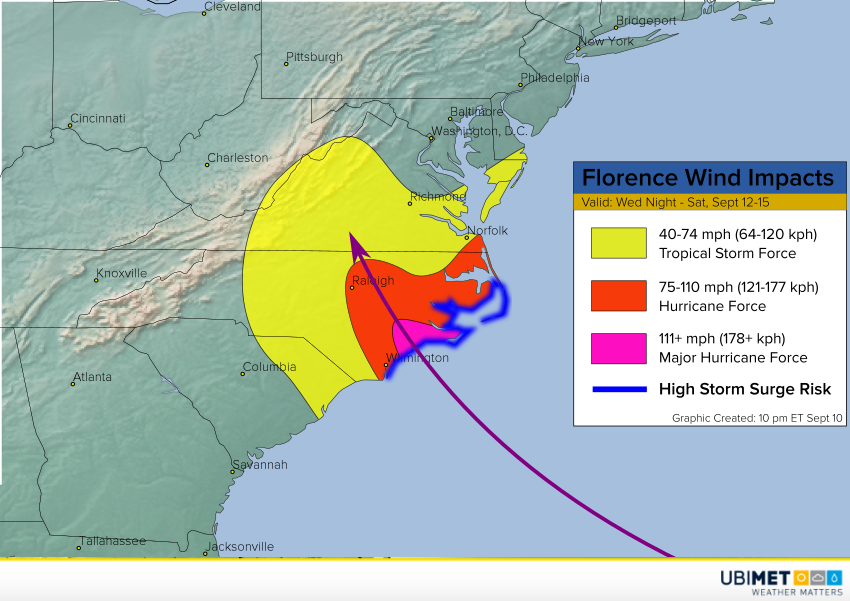 The hurricane is still moving into warmer waters. With favorable conditions expected at least in the next few days, Florence will maintain or even increase in strength. Models also suggest that the hurricane will increase in size. Unfortunately, this will only magnify the impacts of destructive winds and deadly storm surge in the eastern Carolinas and Virginia. Residents along the coast from northern South Carolina to the Outer Banks should consider evacuating now as traffic congestion will only increase in the coming days.