Posts EN
TUESDAY UPDATE: Powerful Florence Still Aiming for the Carolina Coast!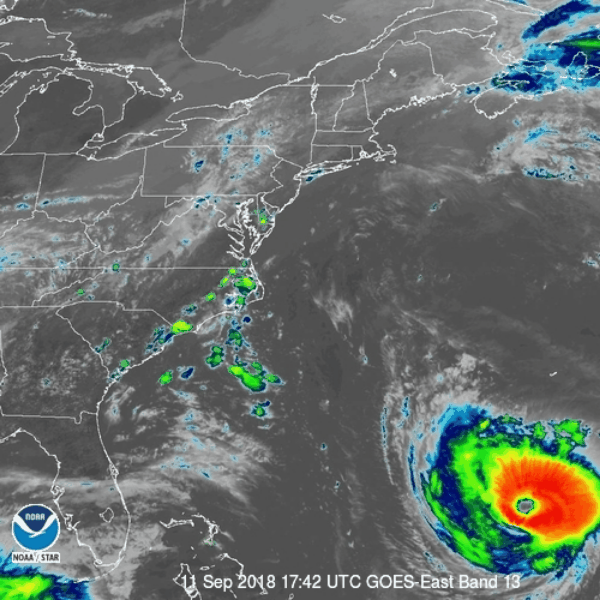 Category four Hurricane Florence has continued on a steady west-northwest march today with little net change in strength. Florence is producing sustained winds to 140 mph with higher gusts. The environment ahead of the storm remains favorable for Florence to at least maintain strength. Hurricane warnings are in effect and evacuation orders have been sent for many coastal residents. The bottom line is that the Carolina coast is likely to see one of the most destructive hurricane landfalls on record by early Friday!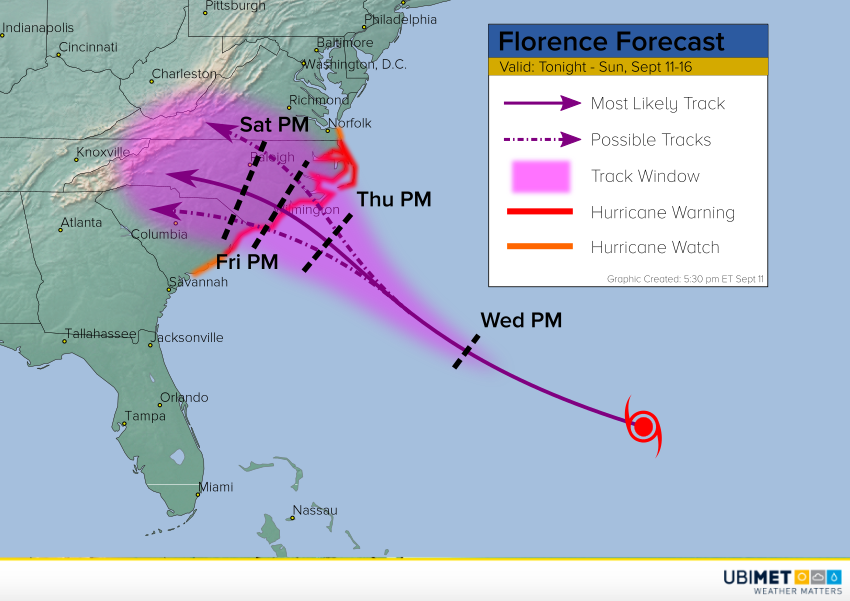 Florence is now located south-southwest of Bermuda, moving west-northwest at around 17 mph. This kind of motion will continue with perhaps a slight bend to the northwest on Wednesday. By late Thursday, Florence will be approaching the southeast coast. The forecast landfall point is near Wilmington in southern North Carolina. However, the Outer Banks and extreme northern South Carolina remain potential targets. A ridge over the midwest U.S. is now forecast to slow Florence down as it hits the coast. Many models suggest a slow westward drift this weekend after landfall. Although this would limit the area of destructive winds, it would greatly enhance the threat of catastrophic freshwater flooding.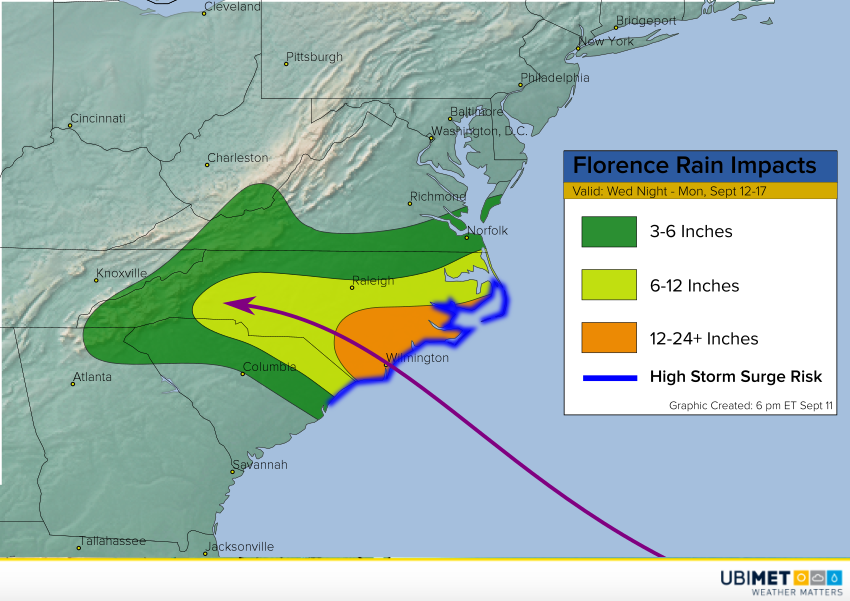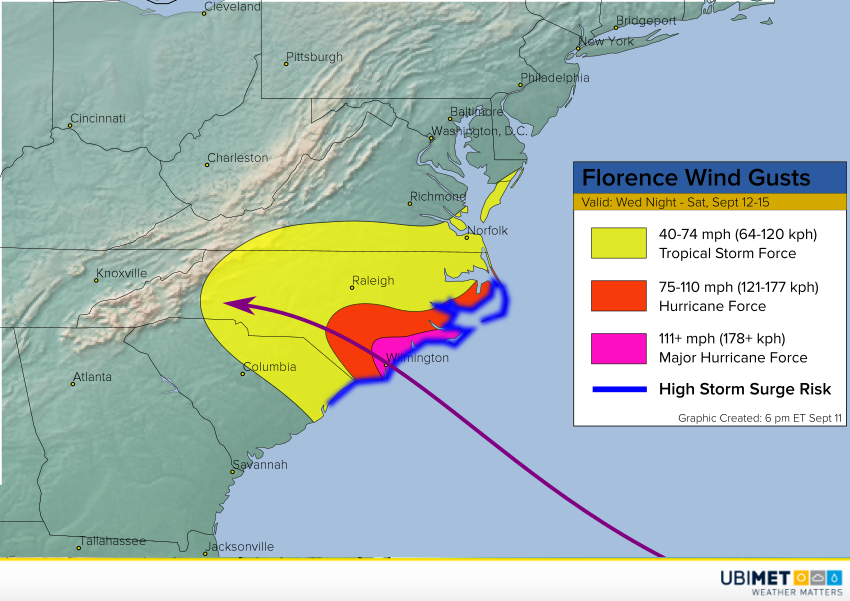 Warm water and relatively weak upper level wind shear still characterize the environment in Florence's path. However, if the storm slows down before it hits the coast, interaction with land and cooler waters churned up by the storm could weaken Florence. Still, Florence will be a very dangerous major hurricane at landfall. In addition, Florence will be increasing in size in the next few days. That will mean a larger area affected by destructive winds, flooding rains, and deadly storm surge. The surge in some areas of the North Carolina coast will exceed 10 feet! Rainfall amounts in this region will exceed a foot with some locations seeing 2-3 feet of rain! The combination of surge and freshwater flooding will be the greatest hazard to human life.
Evacuations are already well under way. If you live in a mandatory evacuation zone, it is imperative that you rush preparations to completion and leave now!