Posts EN
Mangkhut Now the Strongest Typhoon of the 2018 Season!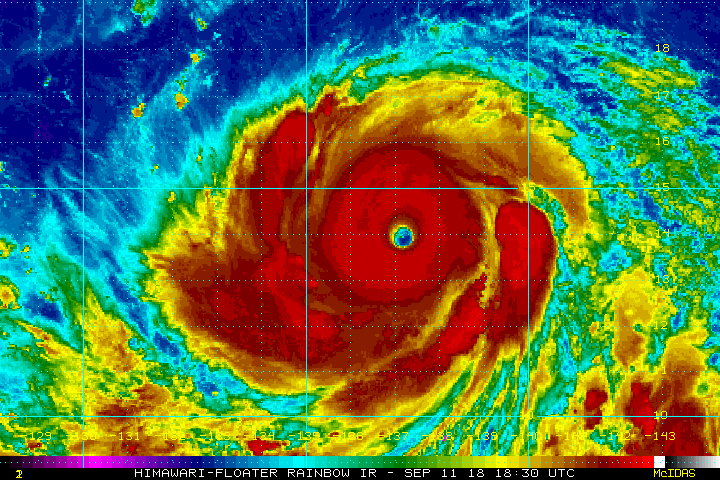 Super Typhoon Mangkhut has been steadily intensifying. It's now the strongest cyclone of the 2018 season worldwide with a minimum central pressure down to 905 mb. Mangkhut is producing sustained winds of 260 kph with higher gusts, moving due west at 22 kph. Within the next several days, this powerful typhoon will threaten the Philippine island of Luzon and then Hong Kong!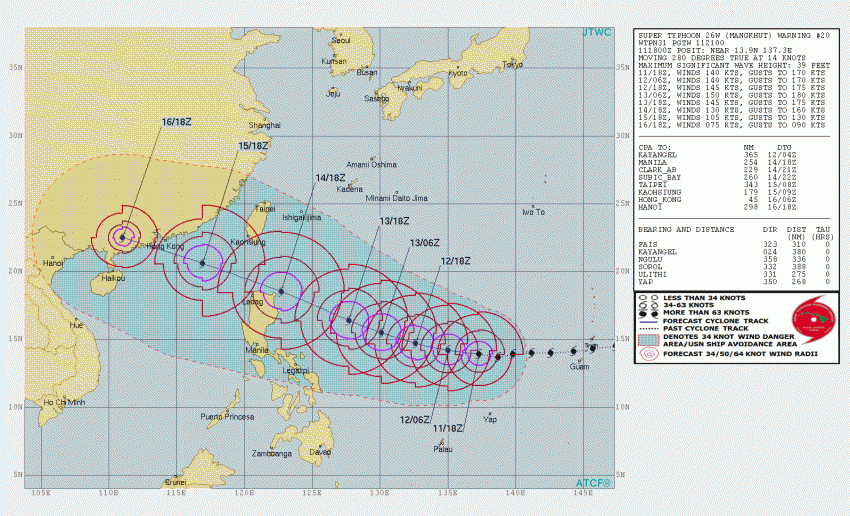 Mangkhut is moving through a nearly ideal environment for a tropical cyclone. Over the next few days, conditions will remain favorable, except if the circulation interacts with land. The typhoon will likely turn to the west-northwest, but it will pass very close to Luzon, close enough to put the far northern sections of the island in the eyewall. Destructive high winds, a deadly storm surge, and flooding rainfall are all major threats.
The storm should weaken a bit as it passes close to Luzon, but will still likely be a powerful storm as it approaches the Hong Kong region this weekend. If the center of circulation makes landfall just south of Hong Kong, that would put the city in the stronger quadrant of the storm.