Posts EN
WEDNESDAY UPDATE: Florence Bearing Down on the Coastal Carolinas!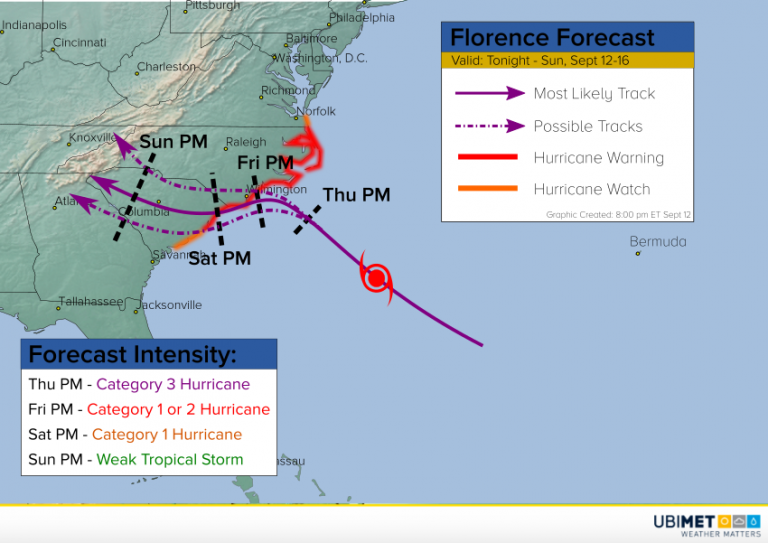 Hurricane Florence has continued to move steadily northwest today. Although the storm has weakened slightly, it remains a large and powerful category three cyclone. The outermost bands are already starting to impact the Carolina coast. Conditions will deteriorate quickly on Thursday. If you haven't left yet and you live near the coast of North Carolina or northern South Carolina, do so now!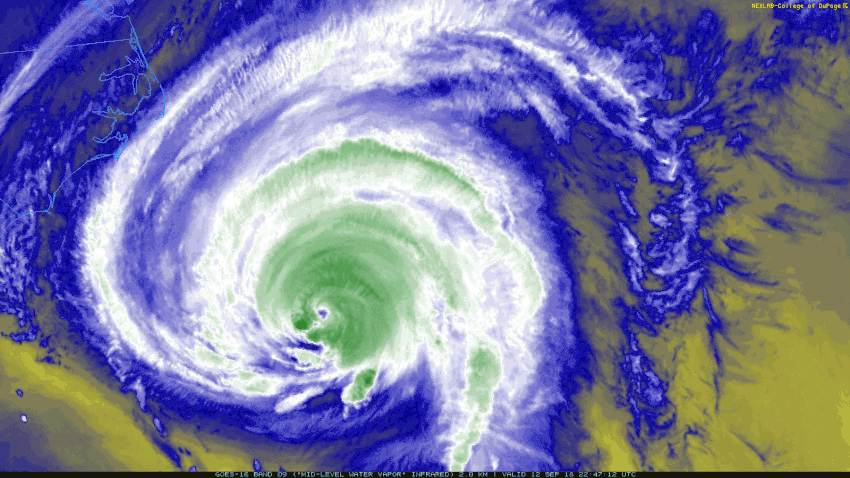 As of this evening, Florence is producing sustained winds to 120 mph, down a bit from yesterday and earlier today, but still a major hurricane. With the change in track forecast, a larger area of eastern South Carolina may be subjected to hurricane-force winds. Additionally, Florence is getting larger. That means even if the core intensity decreases slightly, a larger area will be impacted by damaging winds. It also means the potential storm surge remains just as high, since storm surge height is a function of both cyclone intensity and size. Some locations will see a storm surge exceeding 10 feet!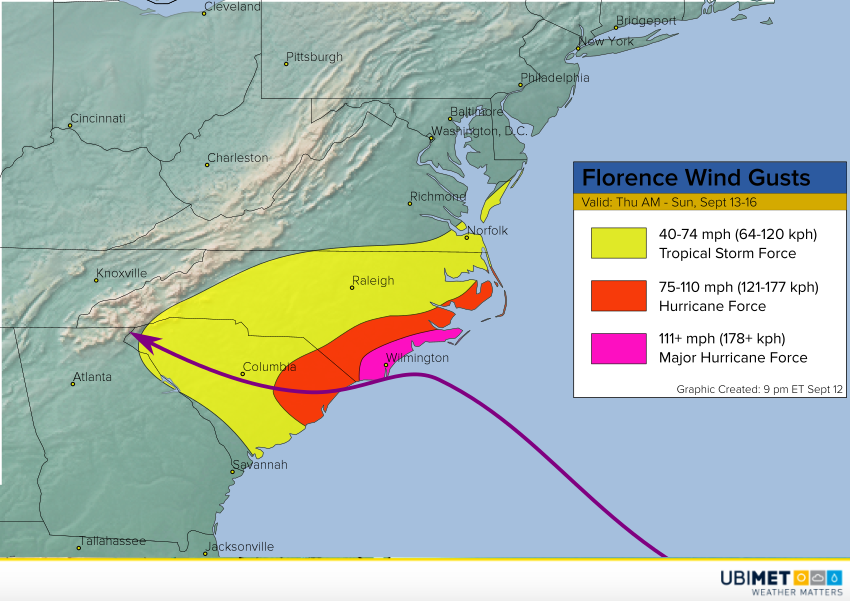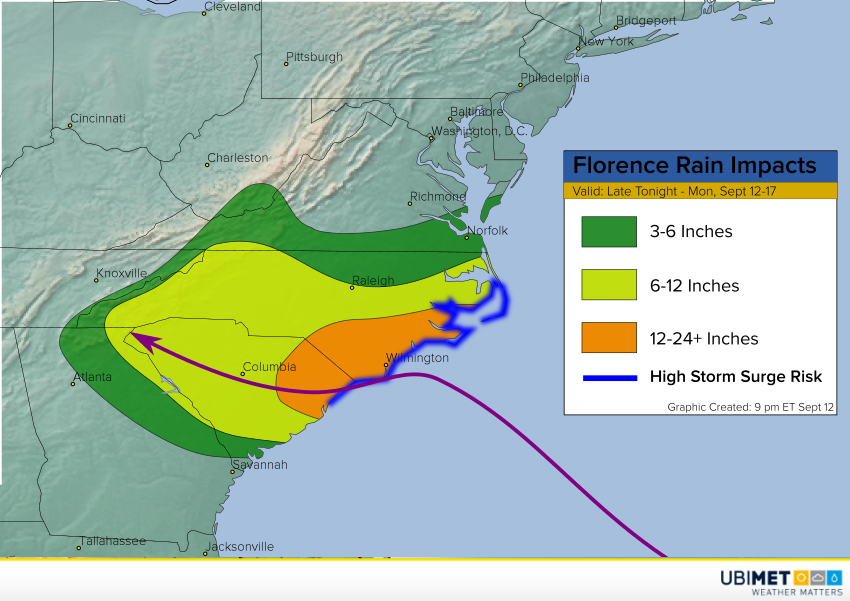 Florence is now expected to slow down drastically as it approaches the coast early Friday, turning west or southwest. By Saturday the cyclone will be drifting on or near the coast of southern NC or northern SC. Interaction with land and cooling ocean water will mean gradual weakening. However, this large, energetic storm will take a long time to spin down. As it does, it will be producing many hours of torrential rainfall. Parts of southern North Carolina and eastern South Carolina will see easily 1-2 feet of rain. Some spots will see up to 3 feet! This widespread, copious rainfall will lead to catastrophic flooding the likes of which has rarely if ever been seen in this region. Widespread flash flooding will occur, followed by record river flooding which will inundate and destroy homes and businesses over a wide area.