Posts EN
UPDATE: Kong-Rey Much Weaker, Still a Major Flood Threat for Korea!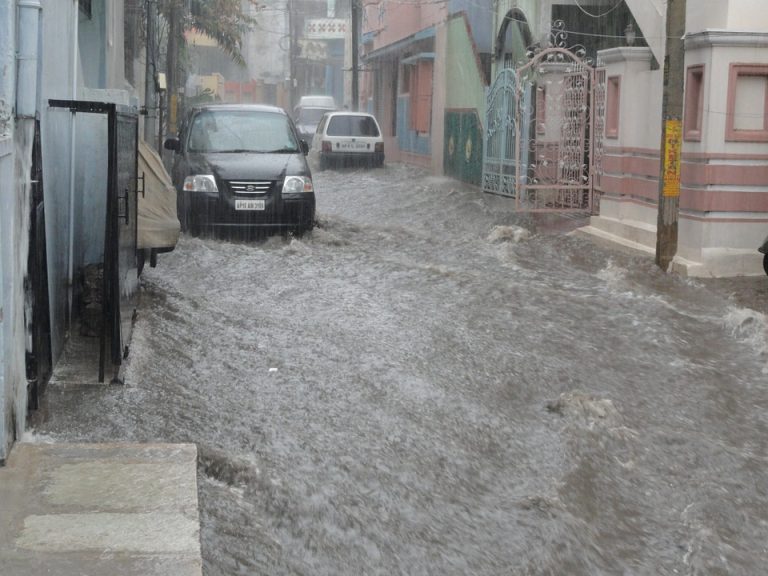 A few days ago, Kong-Rey was a powerful super typhoon. Much cooler ocean waters have robbed the cyclone of its energy source. Kong-Rey has been downgraded to a tropical storm with sustained winds to 60 knots (kph). However, the storm will still produce torrential rains over the Korean peninsula with flooding likely.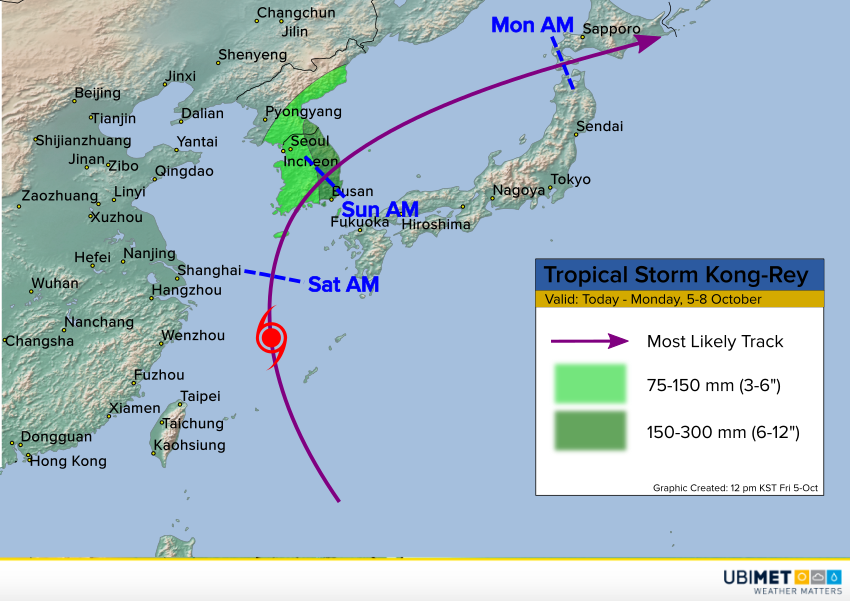 Rain bands have already spread across South Korea as Kong-Rey interacts with a trough over southeast Asia. These rains will gradually intensify with some gusty winds likely as well on Saturday. The cyclone will pick up speed and clear the peninsula by Sunday afternoon. Rainfall amounts of at least 75-150 mm (3-6 inches) will be common over much of the peninsula. Eastern portions will see heavier amounts of 150-300 mm (6-12 inches). Locally heavier amounts are likely along the east and southeast-facing slopes where terrain enhances rates. Flash flooding will be a widespread threat late Saturday through Sunday morning. Mudslides will hamper travel through the mountains. Power outages will occur where rain-weakened soils and gusty winds lead to downed trees.