Posts EN
Potential Tropical Trouble Brewing in the Gulf of Mexico Next Week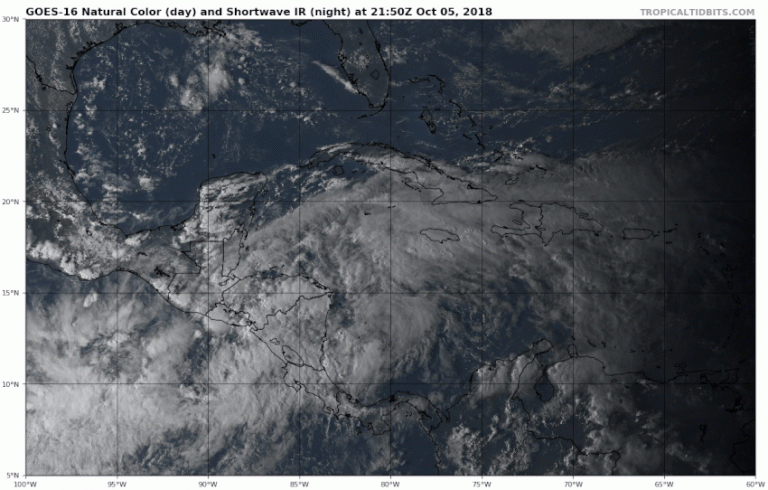 An area of tropical low pressure is drifting into the western Caribbean tonight. It's disorganized for now, but conditions will become favorable for development as it moves towards the Gulf of Mexico. By early next week, all of the models indicate the strong potential for a tropical storm in the central Gulf.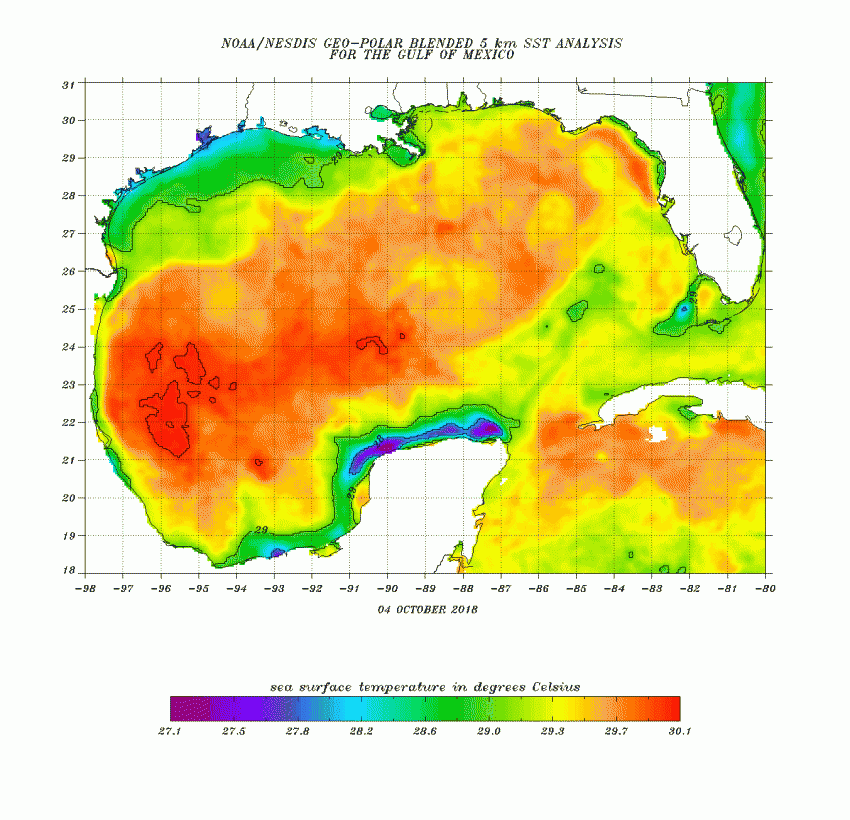 We're entering the latter part of the Atlantic tropical cyclone season. Tropical development tends to occur more frequently in the Gulf late in the season because water temperatures remain warm deep into the autumn. Indeed, water temperatures are currently in the upper 20s to near 30 deg C over much of the Gulf, especially the central and northern Gulf (see map above). That's plenty warm enough to support an intensifying cyclone.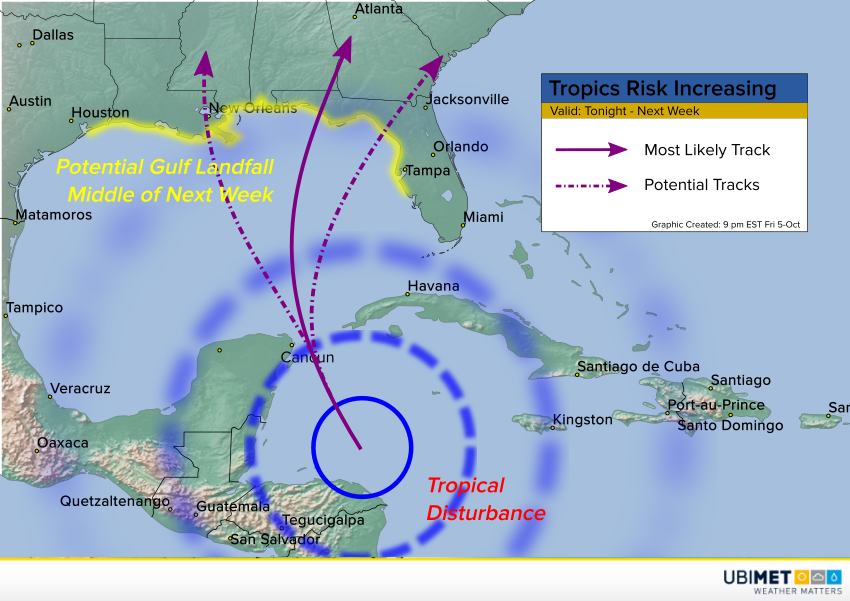 Upper level conditions will be neutral for development as opposed to either favorable or unfavorable. That could put an upper limit on the potential cyclone's peak intensity. Still, some of our most reliable models suggest that a tropical storm at least could be threatening the northern Gulf coast by the middle of next week. At this early stage we certainly can't rule out the chance of a hurricane, either. The ultimate landfall point also remains up in the air. Some models take the storm west towards coastal Louisiana, while some curl the storm into the Florida panhandle. Interests anywhere from Houston to Tampa should pay close attention to this situation.