Posts EN
Hurricane Michael Targeting the Gulf Coast by Wednesday!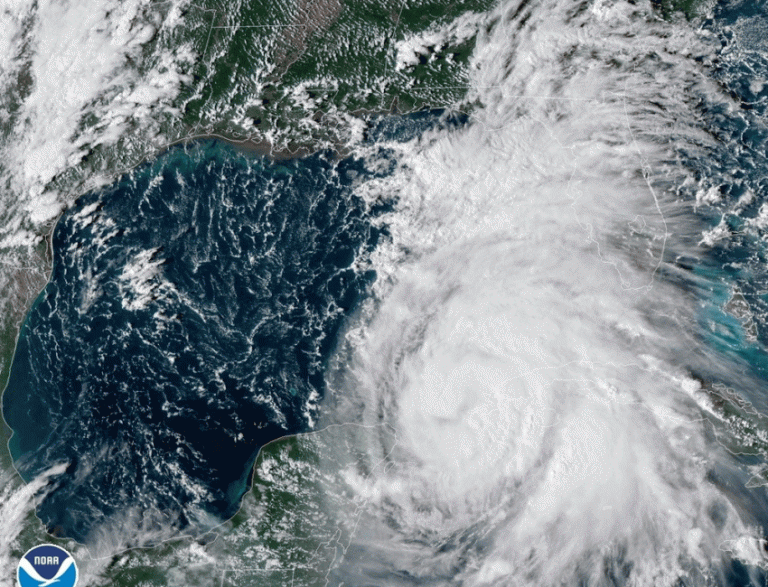 Over the weekend, tropical cyclone Michael gained strength quickly and is now a hurricane. Additional intensification is expected as it crosses the warm waters of the Gulf of Mexico. Hurricane warnings are already in effect from coastal Alabama across the Florida panhandle. By early Wednesday, Michael could be a major hurricane approaching the Gulf Coast!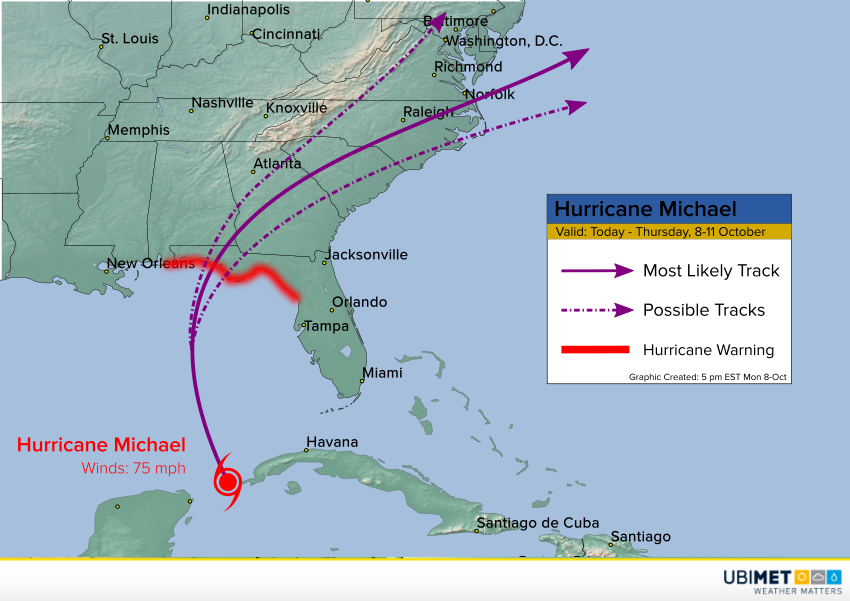 Michael is currently moving between the Yucatan Peninsula and western Cuba. It's only a category one storm now, but warm water and low vertical wind shear is ahead. These favorable conditions will allow further intensification. Some of the models bring it to near major (category three) hurricane status before it hits the coast. The models are also in fairly good agreement on the probable landfall point, if not the track after landfall. At this time Panama City on the western Florida panhandle looks to be ground zero. This will be the area likely to see a destructive storm surge and widespread damaging winds.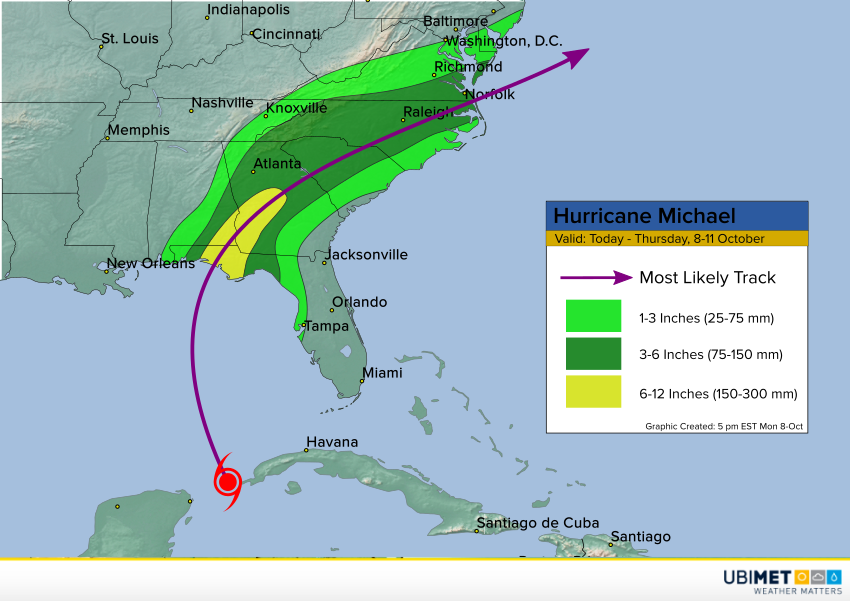 The cyclone will be moving fairly quickly, so the kind of record-setting rainfall that we saw with Florence is unlikely. However, very heavy rainfall rates will occur as the storm moves through. The heaviest storm totals of 6-12 inches (150-300 mm) will fall from the Florida panhandle into southeastern Alabama and southwestern Georgia. Significant flash flooding is likely in this area. Expect amounts of 3-6 inches (75-150 mm) from the southern Appalachians into much of the Carolinas with more localized flooding there.