Posts EN
Dangerous Hurricane Willa About to Thrash Southwest Mexico!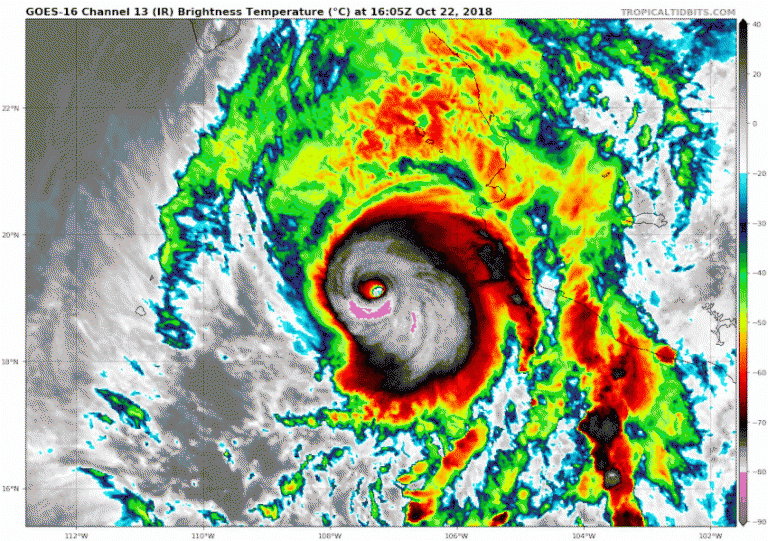 As expected, small but powerful Hurricane Willa has exploded in strength the last two days. Willa reached category five status earlier today. Although it has weakened just below the category five threshold this afternoon, the hurricane is still poised to lash the Pacific coast of central Mexico. The Mexican states of Sinaloa and especially Nayarit will see devastating winds, flooding rains, and deadly storm surge on Tuesday.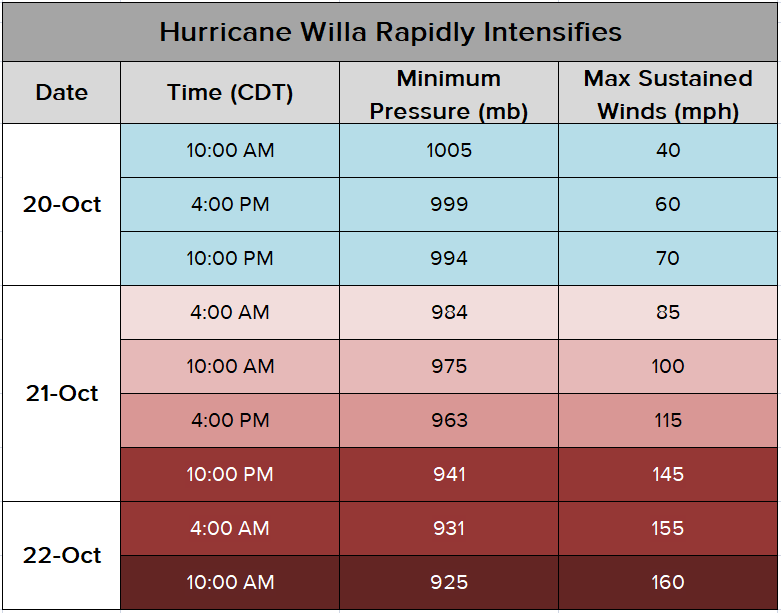 The table above shows how rapidly Willa intensified from a tropical storm on Saturday to a category five nightmare Monday morning. Willa strengthened so quickly in part because of its small size. The cyclone was able to concentrate energy in a smaller area, enabling faster intensification of the core. This small size will be beneficial in limiting the area of destruction. However, where Willa does strike, the damage will be extreme. Near and just east of where Willa makes landfall, destructive winds to 150 mph (240 kph) and a deadly storm surge exceeding 10 feet (3 m) will occur. Heavy rainfall will be enhanced by the mountainous terrain at the landfall point. Some areas will see 12-18 inches (300-450 mm) of rain in a very short amount of time, triggering deadly flash flooding and landslides.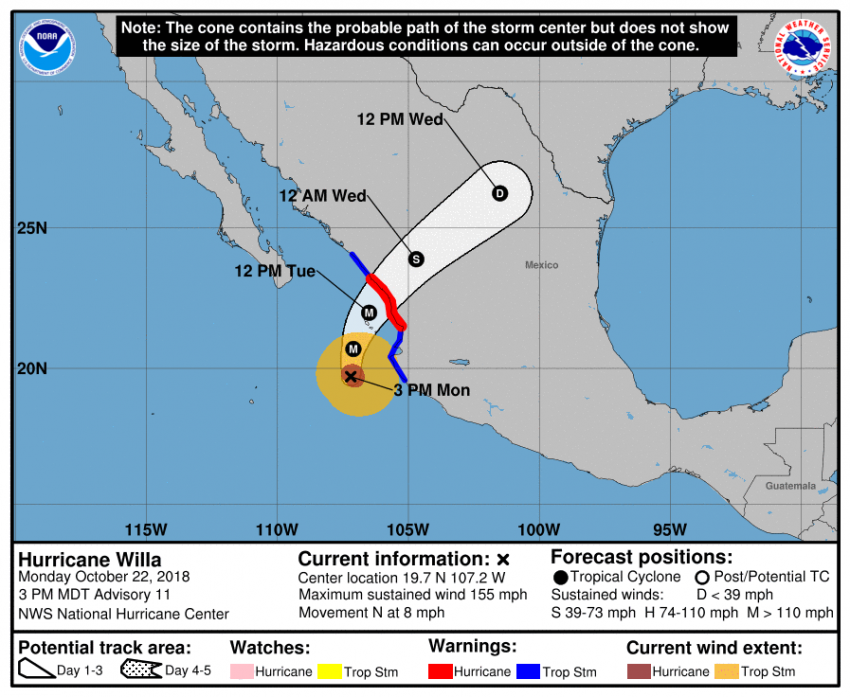 Willa will weaken quickly over the mountains of central Mexico. However, the remnants of Willa will emerge over the northern Gulf of Mexico later this week. Those remnants will combine with a trough over the eastern U.S. There are indications that a strong coastal storm could develop from this merger by next weekend. If it does, locations along the eastern seaboard could see high winds and heavy rains. We'll keep a close eye on this potential as we move through the week.