Posts EN
Major Hurricane Willa Roars Into Southwest Mexico; Could Fuel U.S. East Coast Storm!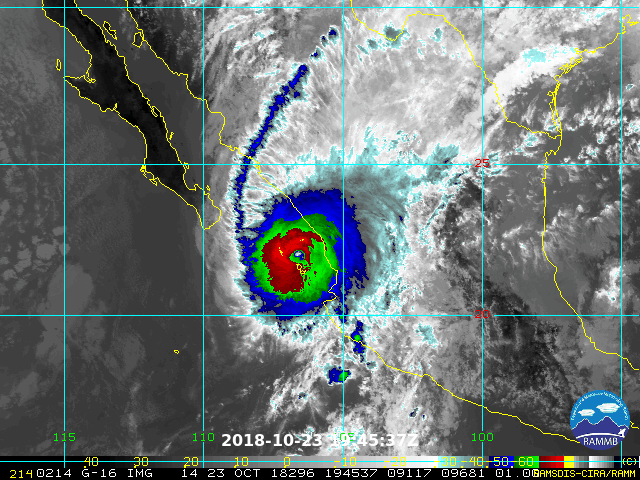 Hurricane Willa is slamming the Mexican states of Nayarit and Sinaloa tonight with destructive winds, storm surge, and flooding rainfall. Although the cyclone will break up quickly over the rugged mountains of central Mexico, the remnant energy will emerge over the southeast U.S. later this week. Merging with a trough ejecting from the Plains, Willa's ghostly remnants could spawn a pre-Halloween Nor'Easter by next weekend!
Puerto Vallarta (2018) – Winds getting really strong.
.
.#Willa #HurricaneWilla #HurricaneSeason #Hurricane #ClimateChange #GlobalWarming #Weather#PuertoVallarta #Mexico #Yelapa #YelapaIsland #flood pic.twitter.com/1cWtfEGrEO

— Ruivismo (@blogruivismo) October 23, 2018
Willa made landfall as a category three storm near Isla Del Bosque in the state of Sinaloa around 7 p.m. local time Tuesday evening. Willa is the first major (category three or higher) hurricane to hit the Pacific coast of Mexico since 2015, and only the fifth since 1989. It's part of a very active 2018 Pacific cyclone season. Between the western and eastern tropical basins, more than 48 storms have been named, including 17 major hurricanes (called supertyphoons in the western basin). Fortunately, we're approaching the end of the season as October turns to November.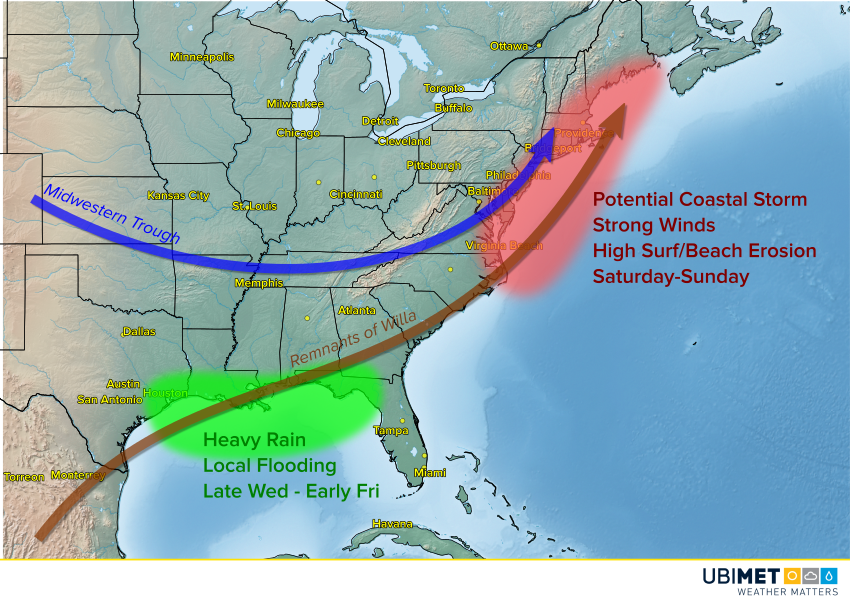 The prospects for an east coast storm in the U.S. are increasing. An upper level trough will sweep the remnants of Willa from the northern Gulf coast towards the southeastern states. This extra energy will spark a rapidly intensifying surface low near the Outer Banks late Friday. This storm will rake the Mid-Atlantic and Northeast coasts through the weekend. Gusty onshore winds will accompany this storm, causing high surf and potentially leading to some beach erosion. Minor wind damage and localized flooding rainfall could occur, too.