Posts EN
Bitterly Cold Thanksgiving Day Expected Across the Northeast U.S.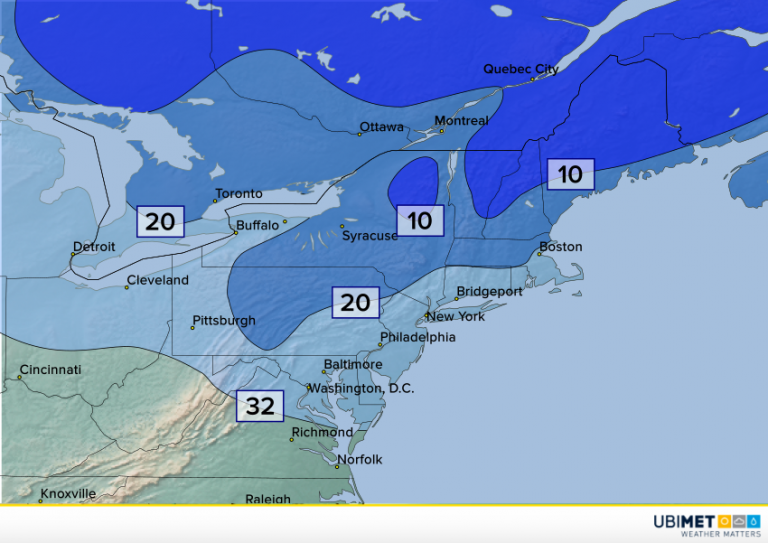 People across the Mid-Atlantic and Northeast will be giving thanks for warm clothes and snug blankets on Thursday. A bitterly cold Arctic high is settling over the region with many cities expecting record cold temperatures. Highs will fail to reach freezing as far south as D.C. and Baltimore. Philly, NYC, and Boston will barely struggle into the 20s. Portions of the interior, where an unusually deep early snowpack has already formed, won't escape the teens, while the northern mountains and much of Maine will remain in the single digits! For many cities this will be the coldest Thanksgiving Day on record.
Not only cold temperatures but wind will be a factor as well. Wind chill advisories are in effect for the interior, where it will feel like the teens and 20s below zero Thursday morning. Spectators of the big Macy's Thanksgiving Day Parade on Thursday morning in New York City will have to brave northwest wind gusts to 30 mph, driving wind chills down into the single digits. Bundle up everybody!