Posts EN
Soggy End to a Record-Setting Wet 2018 in the Eastern U.S.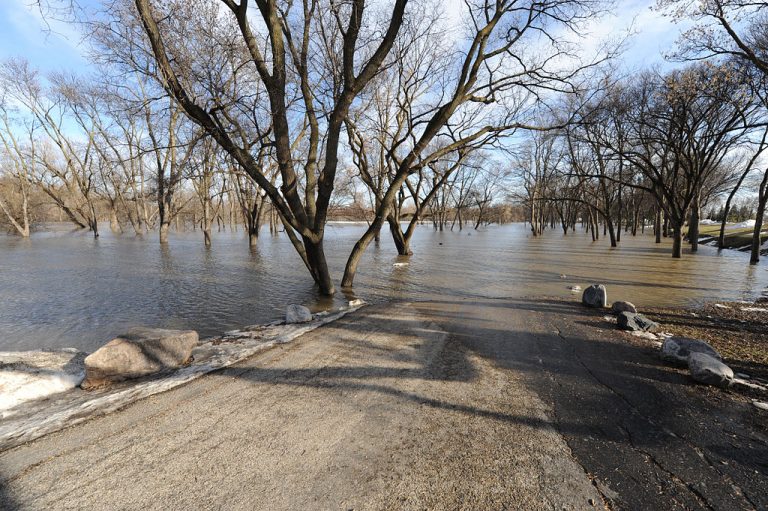 Another significant storm system is rolling across the eastern U.S. tonight. The north and west sides of the storm have dumped heavy snow and even blizzard conditions from the Southwest to the Plains and Upper Midwest. However, the main story to the east has been more heavy rain. It's the appropriate end to a very wet 2018 that saw yearly rainfall records shattered in many locations.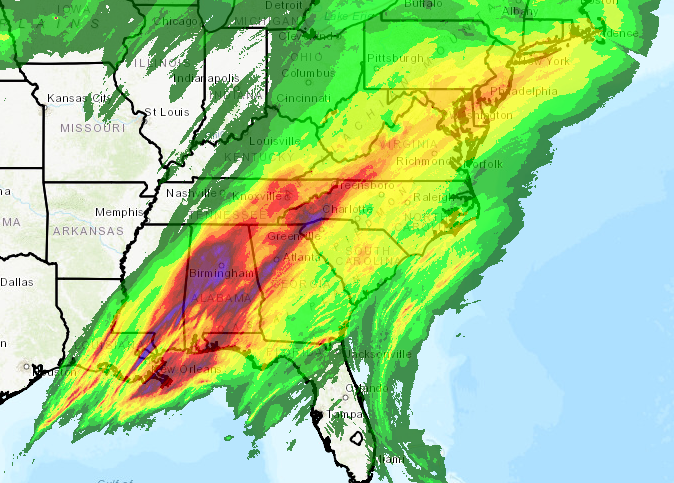 The current system has dropped rainfall amounts of 3-5 inches from the Mid-South to the southern Appalachians (see map above). Flooding has been common in these areas, some of it serious (see tweets below).
Flooding in Burke County. Highway 18 North in Chesterfield has been closed due to flooding #ncwx #wncwx @NWSGSP @CarolinaWxGroup @FHWxN @wxbrad @Wx_Max @JimCantore @EricThomasWBTV @TimBuckleyWX @JasonBoyerWLOS pic.twitter.com/I0ZDyv4IWE

— Scotty Powell (@ScottyPowell_WX) December 28, 2018
12/28/18 Flooding: Long Bridge Gilbertown, AL (📷credit: Josh Adams) @NWSMobile pic.twitter.com/xoSmxokU6p

— Choctaw County EMA (@ChoctawEMA) December 29, 2018
This rainfall has helped some cities set their new record rainfall marks for the year. Many cities, however, saw records broken much earlier. Wilmington, NC outran their previous yearly rainfall record all the way back in mid-September! The table below shows 2018 totals compared to previous records and the normal yearly rainfall. All but two cities easily surpassed their old records, in some cases by ten to nearly 20 inches!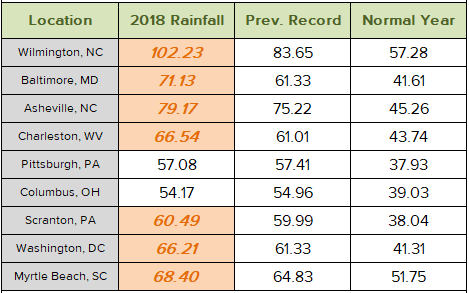 Across much of the Midwest, the southern and central Appalachians, and the Mid-Atlantic, rainfall ran 150% to 200% of normal values. That helped eliminate any remnant drought conditions in these regions. As you can see from the map at bottom, there exists very little drought east of the Rockies. This is certainly good news for farmers as we start to turn towards the spring growing season. In the meanwhile, though, flooding makes for a sour way to start the new year. Lead photo courtesy FEMA.