Posts EN
Dual Cyclones Threaten the South Pacific Tropical Basin!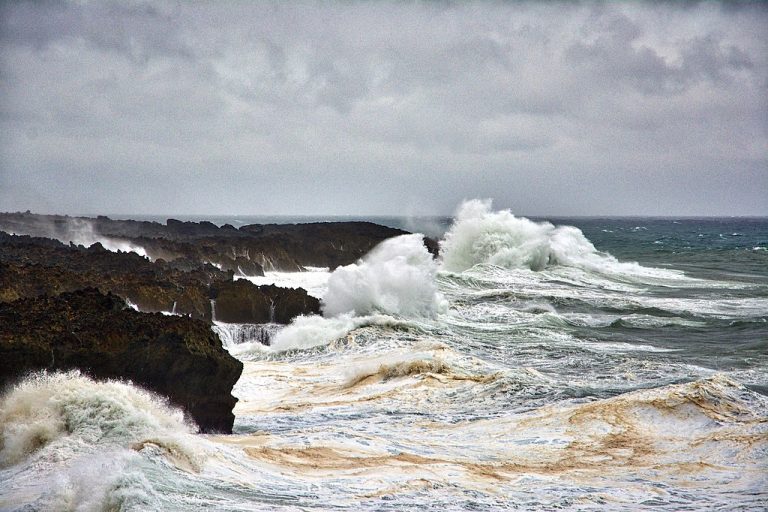 We're approaching the middle of summer in the Southern Hemisphere and the tropics are starting to heat up. Cyclone Penny has redeveloped over the central Coral Sea after dropping torrential rain over northeastern Australia around New Year's. Meanwhile, the ninth cyclone of the season (unnamed) has spun up over the South Pacific. Both of these storms could bring significant hazards to portions of the region in the next several days.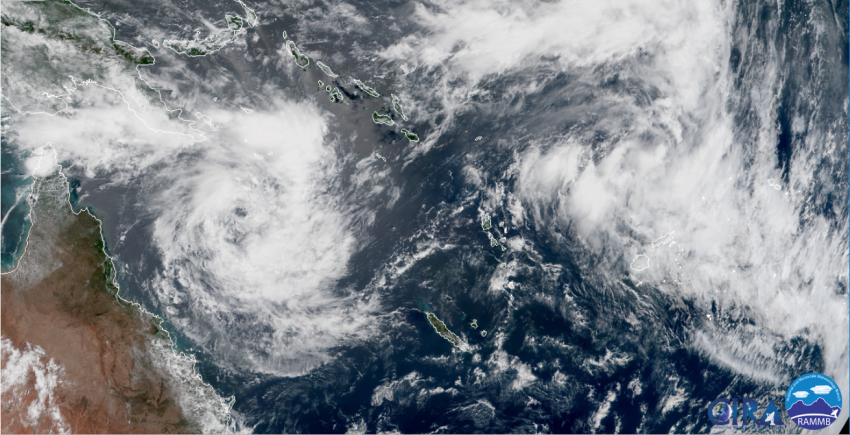 Cyclone Penny first developed over the extremely warm waters of the Gulf of Carpentaria in northern Australia on New Year's Eve. The cyclone was originally part of an active monsoonal flow enhanced by an upper level trough. This combination of factors has been dumping flooding rains over northern Queensland for the past few weeks. Penny also produced localized wind gusts to 90 kph. It weakened to a tropical low as it crossed the peninsula through 1-2 January, however it has regained strength over the open, warm waters of the Coral Sea. Penny will likely turn south and southwest over the next several days. By late this weekend or early next week, the cyclone could be threatening another landfall in coastal Queensland (see map below). Conditions don't favor rapid, sustained intensification, however gusty winds and very heavy rainfall are likely threats wherever the cyclone moves.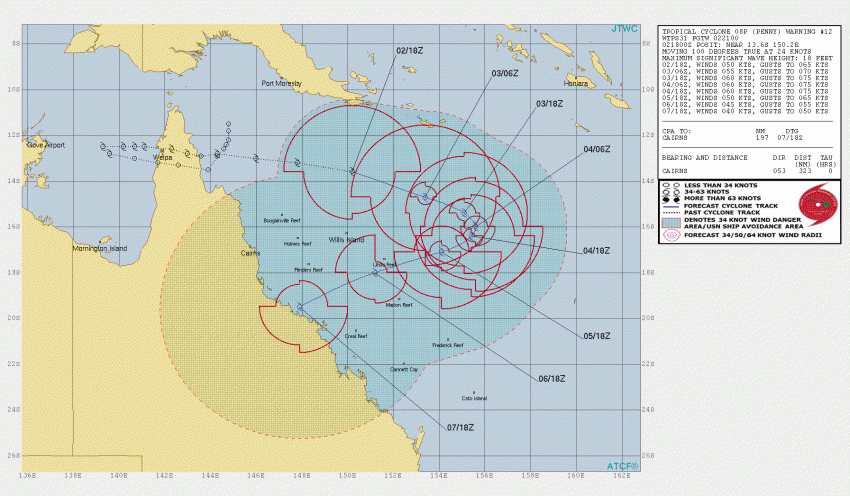 Cyclone Nine developed overnight north of Fiji (see map below). Warm water and a favorable upper level wind pattern support continued intensification as the system moves south. The Fijian archipelago will likely see stormy weather this weekend, including high winds and heavy rains. The system will weaken as it moves south away from the islands next week. Lead photo courtesy Wikipedia contributor Firth McEachern.