Posts EN
Major Flooding Inundates Towns Along the Ohio and Mississippi Rivers!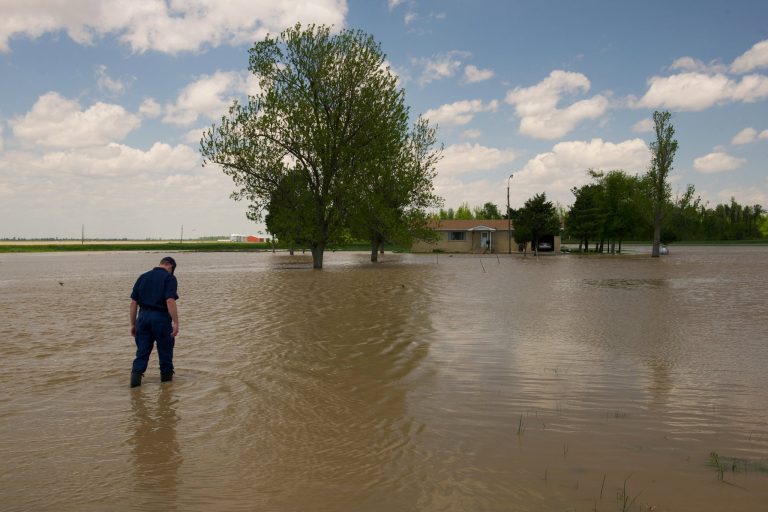 Torrential rains have slammed portions of the Midwest and Tennessee Valley through much of February. Runoff from this excess rainfall has pushed local streams and rivers well above flood limits. These floodwaters are now starting to feed into the major rivers of the region. Gauges all long the Ohio and Mississippi Rivers are entering the major flood stage!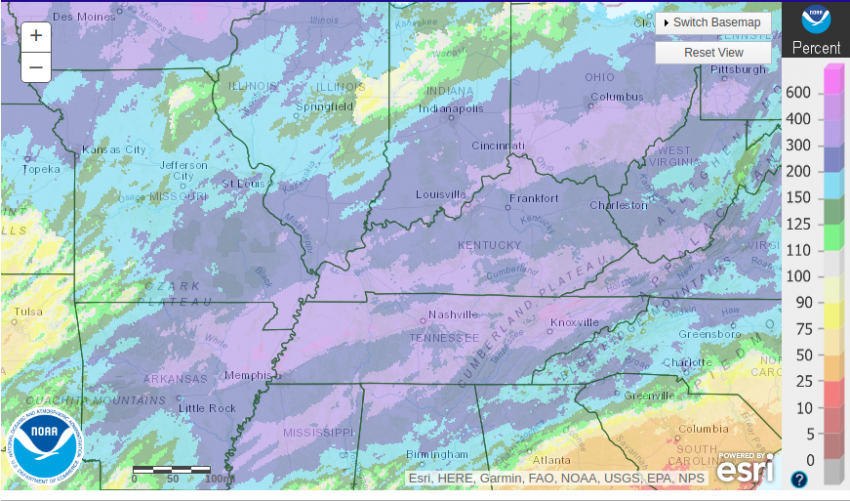 The graphic above shows rainfall has been two to four times normal values since February 1st across the region. Nashville, Tennessee has seen 13.47 inches of rain through February 23rd, the most ever recorded in the month of February. Likewise, Huntsville, Mississippi set a new record for the month with 12.6 inches. Memphis has reported measurable rain on fifteen days so far in February.
Our Sky 6 drone shows more floodgates were installed today along the Paducah riverfront, including sandbags to protect the Convention Center.

The Ohio River at Paducah is forecast to rise to nearly 54′ later this week, which is 2′ above "major" flood-stage. #kywx pic.twitter.com/K8yT3sdwuk

— Noah Bergren (@NbergWX) February 25, 2019
Golconda City Cemetery. The Ohio River level is up right now and tributaries are flooding. With a little photoshop magic, this could be the eerie basis for an awesome #DnD or other #Roleplaying game. #Zombie flood!!!! via Main Street Golconda pic.twitter.com/GuUv8Rjlei

— Tyrbuntu (@Tyrbuntu) February 26, 2019
Our park is completely flooded. Hoping this goes down and not up. #flood2019 #mississippiflood pic.twitter.com/8ZSZtw7GUP

— Luff-N-Stuff (FluffyChew) (@Luff_N_Stuff) February 23, 2019
The excess water has been straining local dams and tributaries for the past few weeks. It's now entering the major rivers, including the Ohio and Mississippi. Eight gauge sites are reporting major flooding in the region as of Tuesday evening, including three on the Ohio and one on the Mississippi. Seven more gauges further south along the Mississippi could join that list in the next few weeks as the floodwaters surge downstream. Many of the sites that are already seeing major flooding will not begin to recede until this weekend or beyond. Officials in Paducah, Kentucky have added flood gates to the wall protecting the downtown from the Ohio River (top tweet above). Sandbags are helping reinforce the wall at key points. Unfortunately, rural areas nearby often can't be afforded the same protective measures and face inundation (see tweets above). Lead photo courtesy Isaac Pacheco, US Coast Guard.