Posts EN
Deadly Cyclone Idai to Slam Mozambique Later This Week!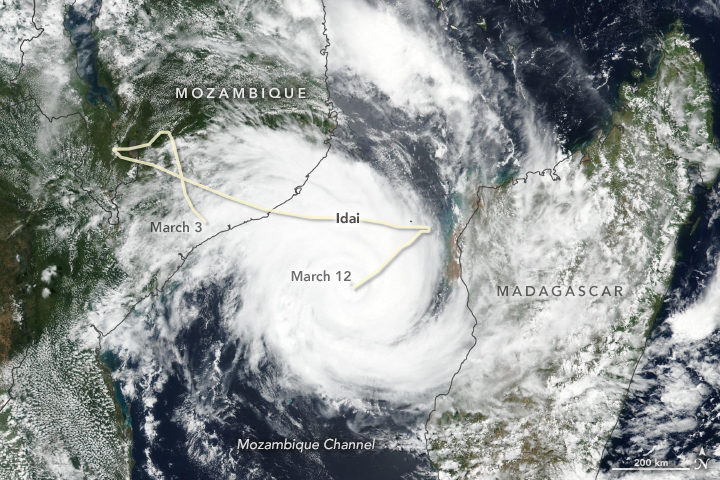 Tropical Cyclone Idai rapidly strengthened on Tuesday to Category Three status. It will continue to move over the very warm waters of the Mozambique Channel separating mainland Africa from Madagascar. This dangerous storm is expected to turn towards central Mozambique later in the week, bringing deadly winds, rains, and waves.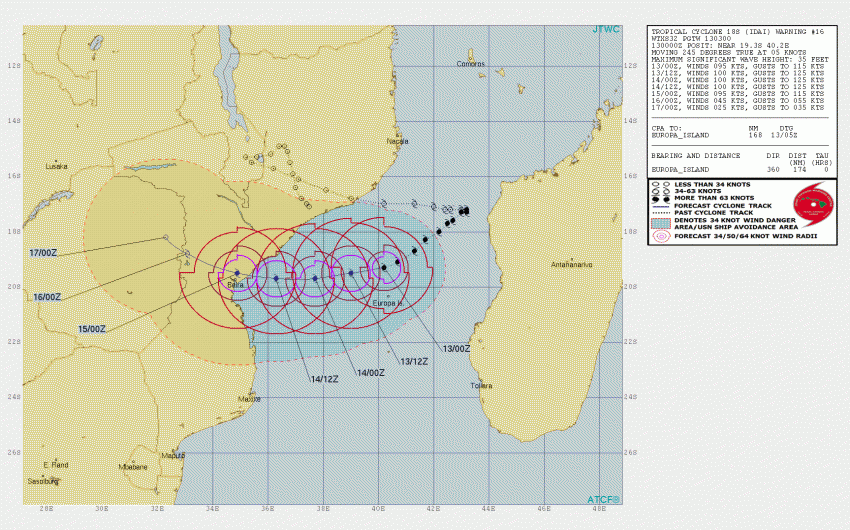 Flooding rains from the same storm system have been soaking portions of Malawi and northern Mozambique for the better part of two weeks. Dozens of lives have been lost already. Unfortunately, additional strengthening could occur in the next 24-36 hours and Idai may be a category four at landfall. That would make it one of the most powerful cyclones in the past 50 years to strike Mozambique. The major coastal city of Beira lies directly in the path of the cyclone. Much of the low-lying city could be inundated by a predicted storm surge of 5-10 feet. Destructive wind gusts up to 150 mph (kph) and flooding rainfall up to (mm) will also be major hazards. A cyclone of this magnitude will likely have devastating effects on Mozambique, whose population and industry is heavily concentrated near the coast. Lead satellite image courtesy NASA's Earth Observatory.