Posts EN
Powerful Late Winter Cyclone Sweeps Across the Plains!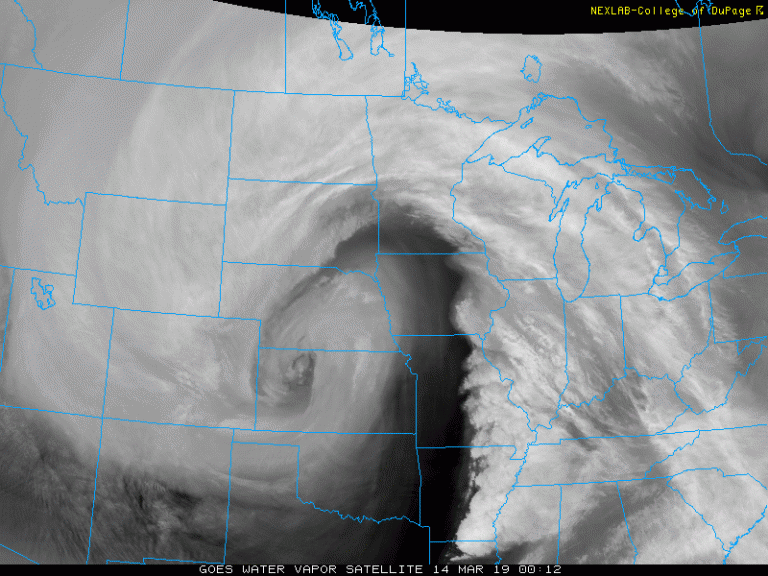 A large, historically strong winter storm is producing destructive impacts all the way from the Mexican to the Canadian borders. On the cold side, gusty winds are combining with heavy snow to produce a whiteout blizzard, closing numerous highways and interstates. To the south, hurricane-force wind gusts are blowing trees and powerlines over. Heavy rain and melting snow are resulting in flooding for portions of the Upper Midwest as well!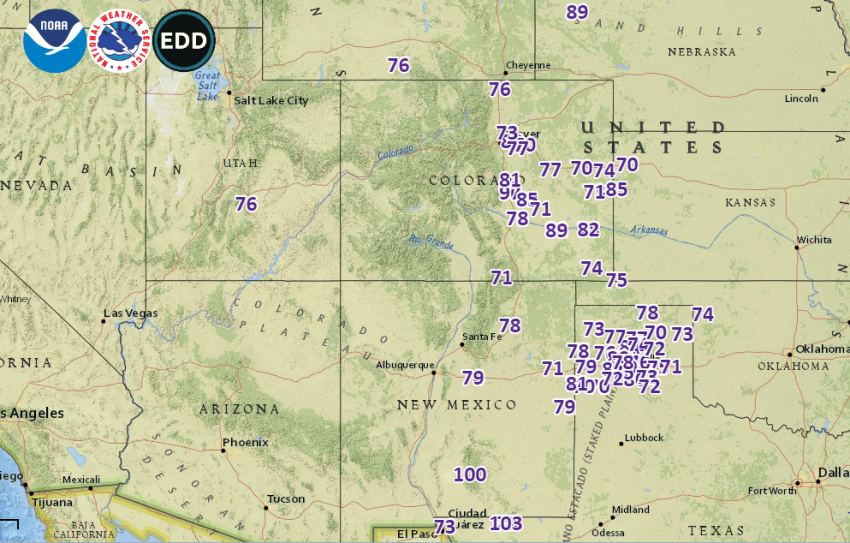 The storm intensified rapidly overnight Tuesday, rolling into the High Plains by early Wednesday. Numerous observation stations set new records for low pressure, readings usually associated with mature hurricanes. The extreme low pressure came with a surge of Arctic air north and west of the storm, producing very heavy snows up to two feet in spots. Winds also increased rapidly with widespread reports of gusts exceeding 70 mph (see map above). Colorado Springs reported a gust to 97 mph coinciding with heavy snow. The combination of heavy snow and high winds has brought prolonged blizzard conditions with near-zero visibilities and very high drifts. Travel has become virtually impossible with numerous highways and interstates closed from eastern Colorado to western Kansas, western Nebraska, and eastern Wyoming. Denver International Airport was completely closed down for much of the day with thousands of flights cancelled.
Current conditions at DEN 👇🥶 pic.twitter.com/YFR4q87tky

— Denver Int'l Airport (@DENAirport) March 13, 2019
Semi truck being blown over and sliding into the ditch in Amarillo Tx!!! Extreme winds gusting to 80 MPH with wind spread damage throughout the area. #txwx #highwindwarning pic.twitter.com/aTyVT2KyKb

— Blake Brown (@BlakeBrownWx) March 13, 2019
Warmer weather has created an ice jam that has led to some flooding at a campground on Gateway Drive near Ottumwa's west end. pic.twitter.com/8dWkpH8kIF

— Beth Waldon KTVO (@BWaldonKTVO) March 12, 2019
Gusts up to 100 mph or more have been reported south and east of the storm, blowing over trees, powerlines, and even some high-profile vehicles (see tweet video above). Amarillo, Texas reported wind gusts of 60-80 mph continuously for 8+ hours on Wednesday. Severe storms slammed central Texas from Tuesday afternoon into the overnight. Storm-induced wind gusts of 70-80 mph felled trees, powerlines, and semi trucks across the Dallas-Ft. Worth metro during the pre-dawn hours on Wednesday. A surge of warm Gulf moisture lifted all the way up to the Upper Midwest. Heavy rain showers affected the region on Wednesday, however the abnormally warm temperatures proved more harmful. Rapid snow melt quickly overloaded streams and rivers, resulting in flooding. Ice jams added to the flooding threat.