Posts EN
Worst Flooding in Recent History to Inundate Parts of Oklahoma & Arkansas!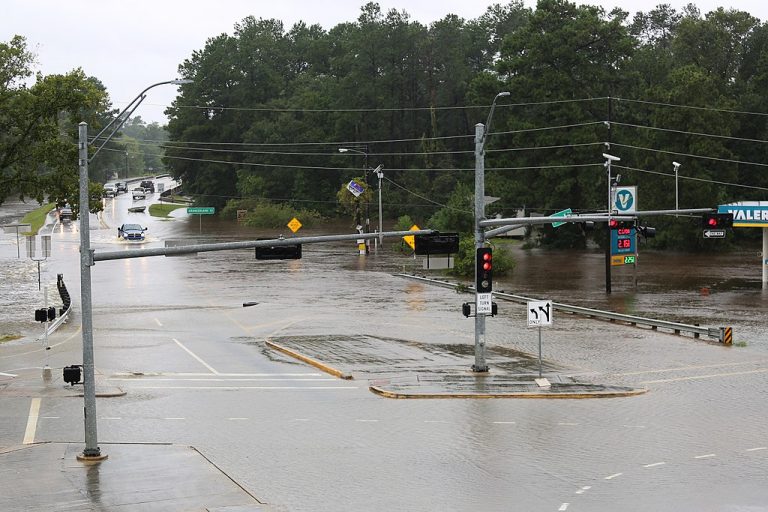 Widespread, record-threatening rainfall has hammered the Plains and Mississippi Valley in the past several weeks. Totals of more than 20 inches (500 mm) have been recorded in parts of Kansas, Missouri, and Oklahoma, at least six times the norm (see map below). The pattern is also responsible for the deadly tornadoes from the Plains to the Midwest.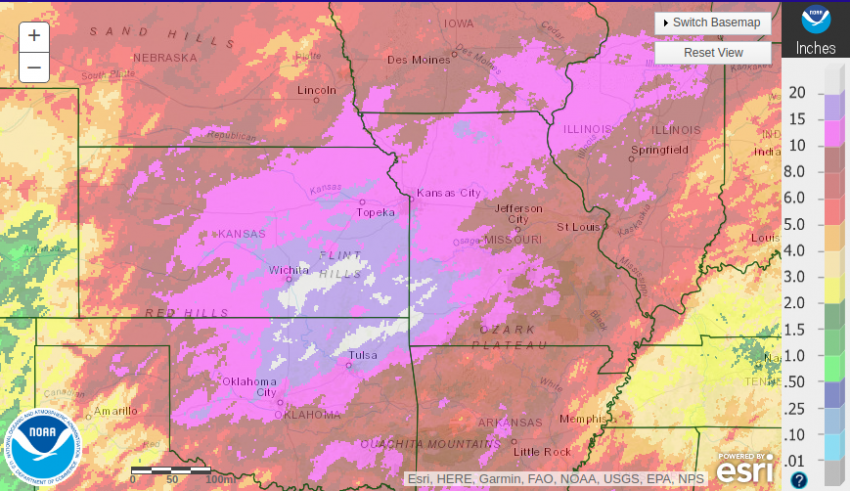 In order to relieve pressure on the Keystone Dam just west of Tulsa, officials Monday increased flood output to 275,000 cubic feet per second (CFS). That's nearly 8 million liters per second! This tremendous release is causing severe flooding downstream. The Arkansas River at Tulsa is expected to reach 23 feet (7 m), the second highest depth ever reached. Flooding of numerous homes and businesses will occur, especially on the south side of the Tulsa metro.
Just east and downstream from Tulsa the Arkansas River joins the Verdigris and Neosho Rivers (see map above). Many gauges on these two rivers are also in the major flood category. The additional water from these swollen tributaries will make for record-shattering floods downstream towards Van Buren, Arkansas and beyond. The previous record gauge level there is expected to be surpassed by more than four feet! In fact, every gauge downstream from Ft. Smith to Little Rock will see record-setting crests in the next several days. Lead photo courtesy Wikipedia user Jill Carlson.
FLOODING: Seen on approach to Fort Smith, AR … The Arkansas River is already at a record level and not expected to crest until Tuesday. We're covering for @CBSThisMorning #CTM pic.twitter.com/bIuUL3FOHe

— Manuel Bojorquez (@BojorquezCBS) May 26, 2019
Moffett, OK with the Arkansas River at a new all time record high… with several more feet to go! #okwx #flooding pic.twitter.com/mWbk77AOjD

— Brian Emfinger (@brianemfinger) May 27, 2019