Posts EN
Record Flood Waters Surging Towards the Mississippi!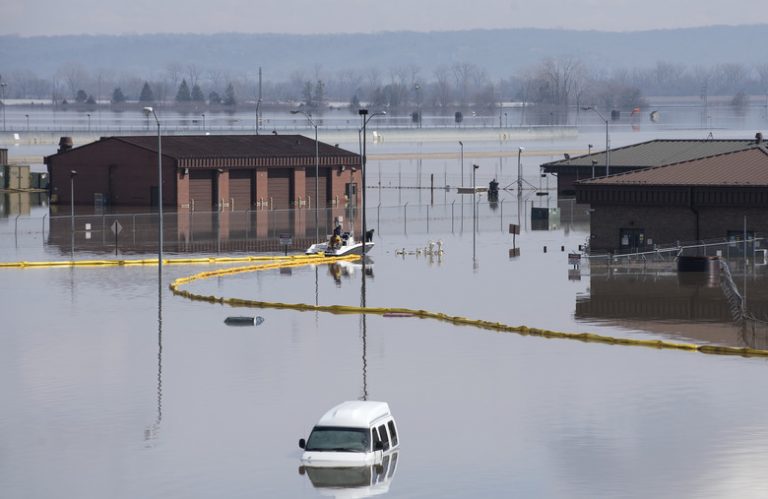 Months of torrential rainfall have affected much of the Mississippi River watershed. Major tributaries have been setting new record crests in recent weeks. Now those flood waters are entering the already swollen Mississippi, creating major headaches for downstream locations.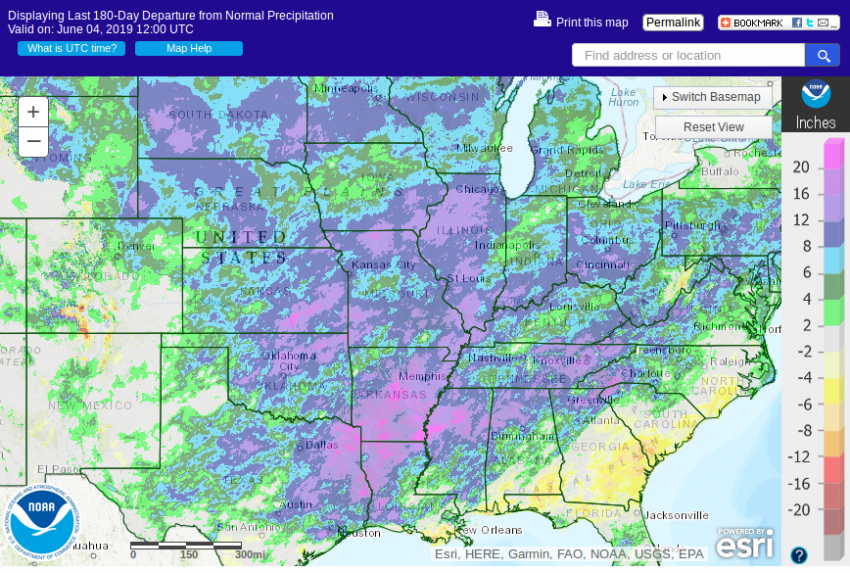 The map above shows deviations from normal rainfall over the past six months. As you can see, excess rainfall of 10-20 inches has fallen across much of the Mississippi River watershed from the Plains through the Midwest to the Ohio Valley. Numerous gauges along the Mississippi have been in the major flood stage for weeks if not months. Unfortunately, moisture from a tropical low moving slowly north in the western Gulf won't help (see map below). Expect widespread showers and storms in the coming days that will add up to an additional 4-5 inches (100-125 mm) of rain in some areas.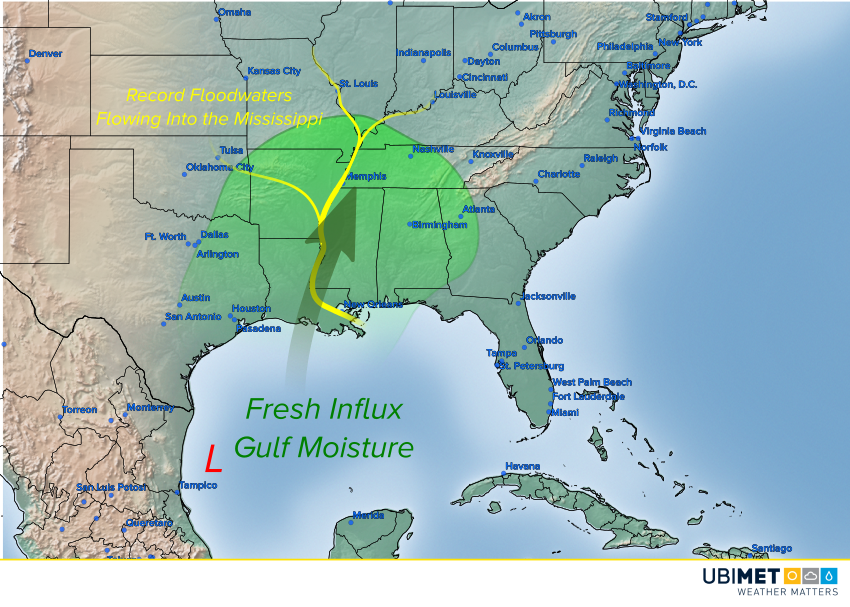 Ironically, considering the magnitude of river flooding in the area, much of southeast Louisiana has actually seen near-normal rainfall over the past several months. However, the tremendous surge of flood waters from upstream have kept the river well above flood stage for months. River levels are so high, in fact, that officials have announced plans to open the Morganza Spillway as early as this weekend. If they were to open it, it would be for only the third time since the construction of the spillway in 1954. Likewise, the Bonnet Carre Spillway has been opened multiple times in the same calendar year for the first time ever. Lead photo courtesy US Air Force.