Posts EN
Major Western Cities Boiling in Early Summer Heat Wave!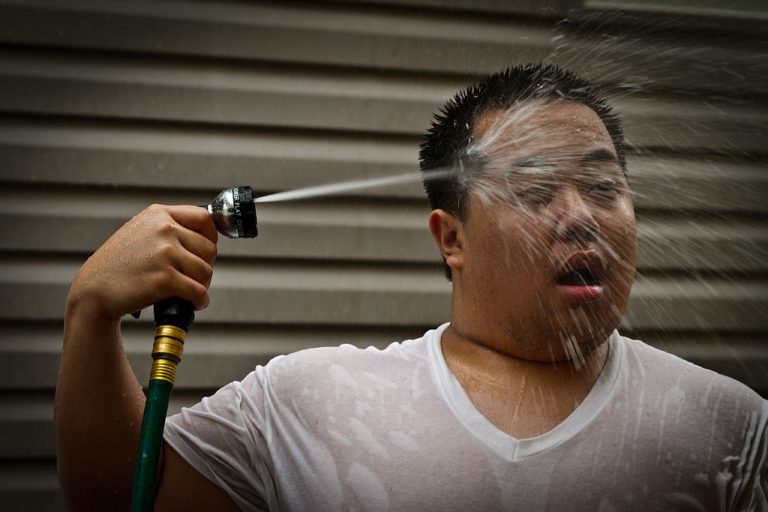 High temperature records are falling on a daily basis across many areas of the west. A strong, persistent ridge of high pressure is responsible for the unseasonably early heat. The hot temps have lead to excessive demand on electrical power grids, leading to widespread power outages. Public transit systems have been delayed and air quality has degraded.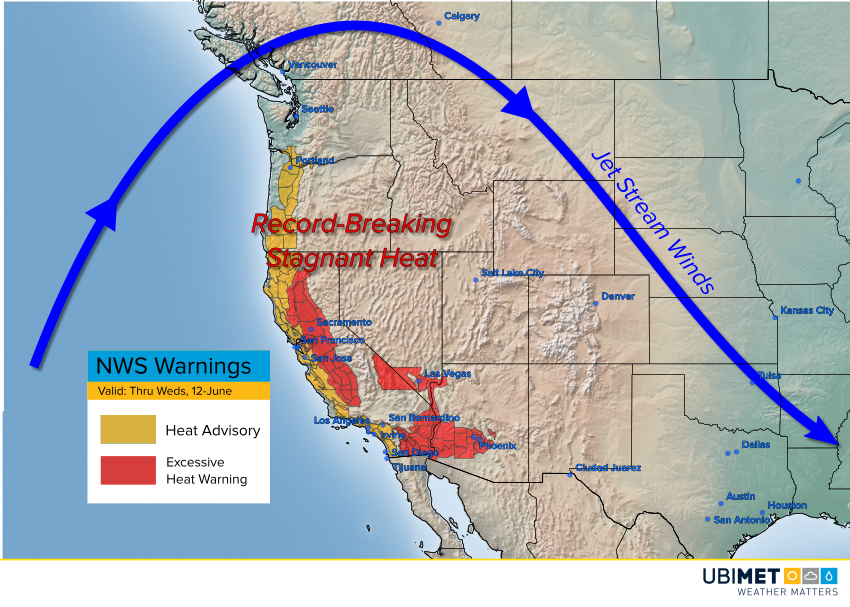 The high temperature on Monday soared to 100 deg F (38 deg C) at San Francisco International Airport, the only time in the station's history that the century mark has been reached in the months of June, July, or August. Nearby Salinas reported a high temperature of 106 deg, surpassing the previous record for the day by 18 degrees! Numerous other cities have reported daily temperature maxes being broken, including Portland, Oregon and Seattle, Washington. The upper level ridge in place has kept cooler temperatures bottled up over western Canada and the Plains eastward. Clear high pressure has allowed land surfaces to rapidly warm, and persistent offshore winds have prevented the much cooler maritime air from penetrating inland. The ridge is expected to break down later this week, restoring a more normal early summer temperature pattern.