Posts EN
Major Hurricane Barbara Spins Across the Eastern Pacific; Atlantic Basin Still Quiet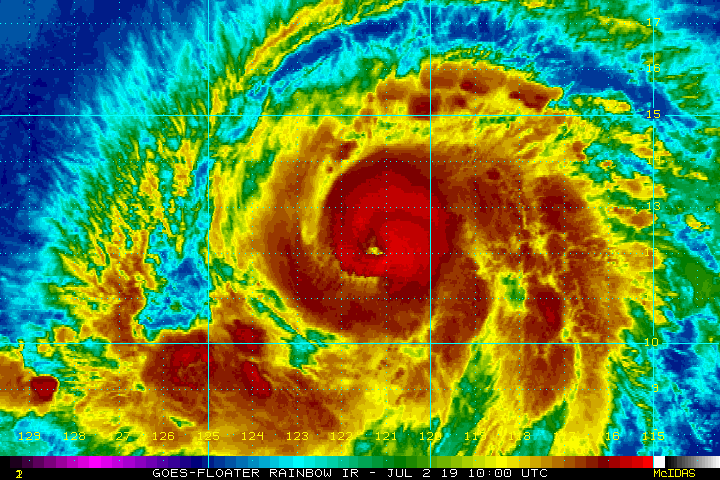 Residents along the Pacific and Atlantic coasts enjoyed a very quiet beginning to the 2019 hurricane season. June, the first month of the official hurricane season, is typically quiet anyway. However, this will be the first year since 2009 featuring no storm activity in the first five weeks of the season. It's a different story in the eastern Pacific, though.
A tropical depression developed on Sunday over the open waters of the eastern Pacific and was named Barbara by the afternoon. Barbara has steadily gained strength and is now a major hurricane, producing sustained winds to 130 mph ( kph). That's a potentially very dangerous storm. Fortunately Barbara is not projected to affect any land masses. The storm will continue to move west and northwest, eventually dissipating late this weekend into early next week.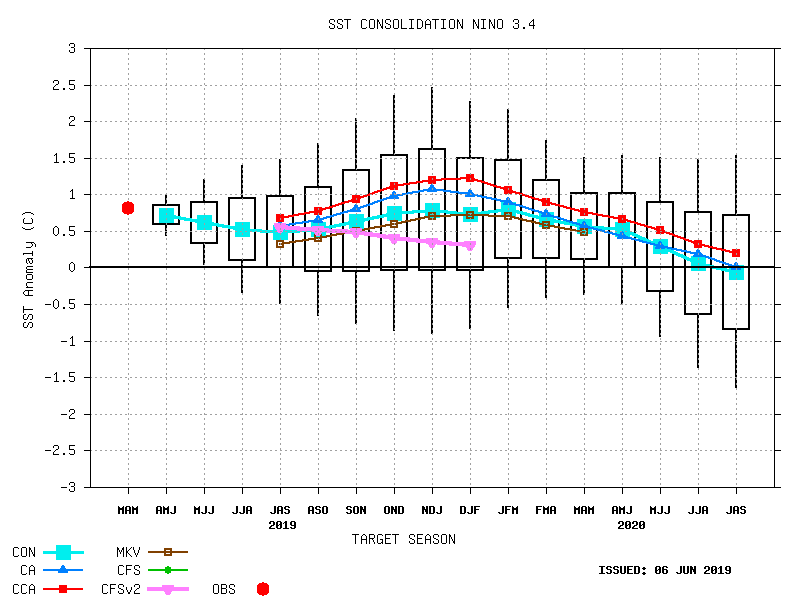 No tropical activity has been detected in the Atlantic basin since Subtropical Storm Andrea's brief existence in May. The ENSO (El Nino – Southern Oscillation) remains in the positive mode (see graphic above). In other words, warmer-than-normal water temperatures over the western Pacific are resulting in stronger winds aloft. These winds act to disrupt developing tropical cyclones over the Atlantic basin. However, the ENSO is only weakly positive, and is forecast to remain that way. In addition, water temperatures are quite warm (see map below), which could provide fuel for cyclones later in the season.