Posts EN
Heat Wave for the Ages Affecting Normally Mild Alaska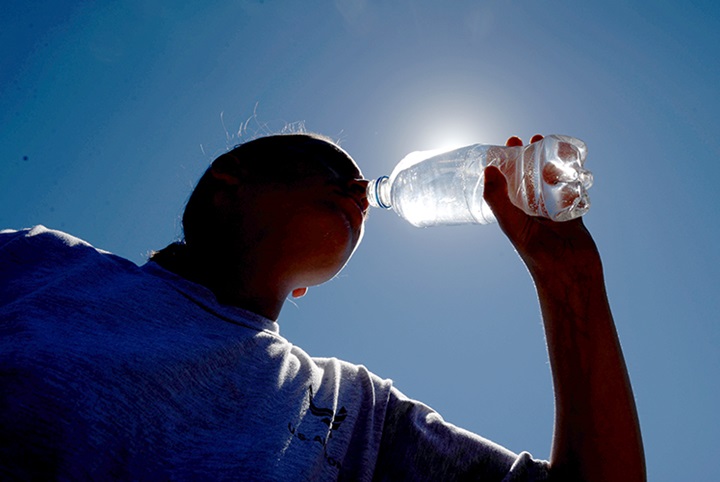 The Fourth of July is traditionally known as a warm weather holiday across much of the United States. For many it represents the beginning of the summer. Residents of Alaska usually enjoy relatively cool temps during the traditional fireworks shows. But this past Thursday was not only the hottest Independence Day on record for the northernmost state in the union. Several stations reported their warmest temperatures for any day ever!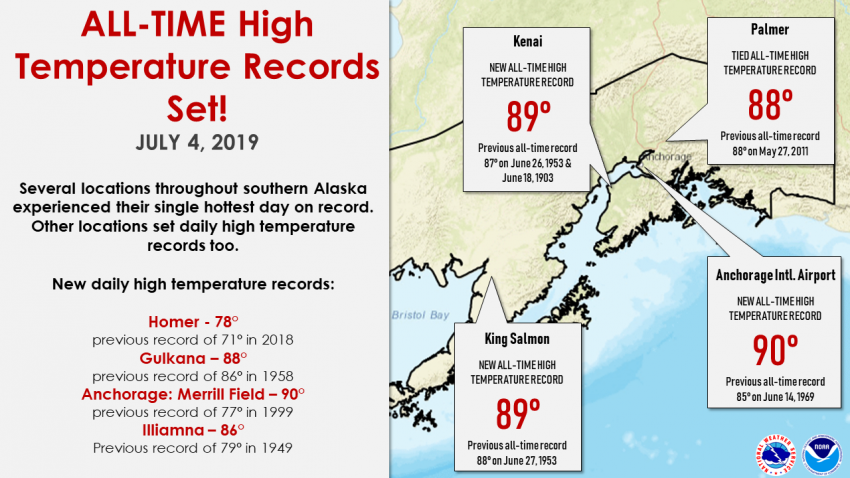 The average high for early July in Anchorage, the largest city in Alaska, is in the mid-60s deg F (upper teens deg C). Located on the shores of the always-chilly Gulf of Alaska, it's a rare summer day that approaches 80 deg (27 deg C), and the all-time record high for any day was 85 deg F (29.4 deg C). That is, until Thursday. The official high reached 90 deg F (32 deg C) in Anchorage, with several other stations across the southern part of the state setting new all-time high marks (see map above, courtesy of the National Weather Service).
Like a broken record, we are in another extended period of record high temperatures for parts of Alaska 🔥

[Maps freely available from https://t.co/jp4eGN02Dq] pic.twitter.com/lE4vbtJ0fh

— Zack Labe (@ZLabe) July 5, 2019
A strong, persistent ridge of high pressure is responsible for the hot weather. Alaska has been well above normal for close to two months now. Average temps in June ran five degrees above normal. The hot pattern is expected to continue for the next several days; Anchorage was only spared another record-shattering high temperature on Friday by the cover provided by wildfire smoke descending on the city. More records are likely to fall through early next week.