Posts EN
Major Hurricane Dorian Turning Towards Bahamas & Florida; Evacuations Ordered!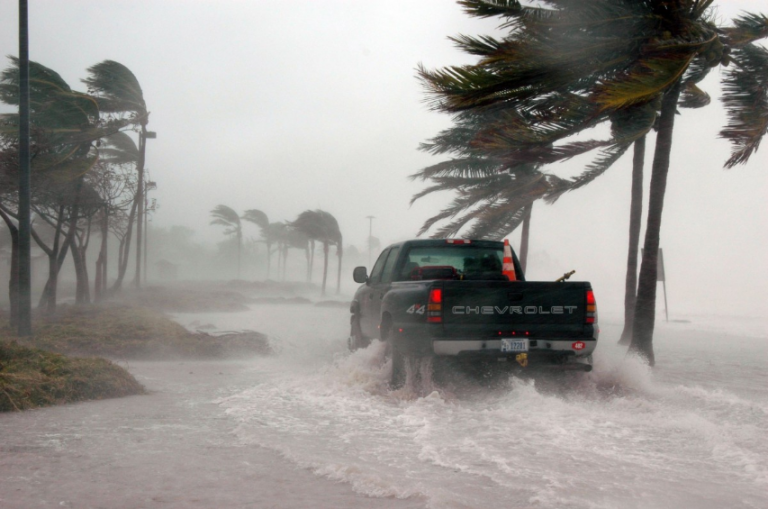 Thanks to very warm ocean waters and light winds aloft, Hurricane Dorian has continued to strengthen Friday. Sustained winds have increased to 130 mph (210 kph), making Dorian a major Category Four hurricane. Steering winds have also changed direction as anticipated, ominously pushing the cyclone from the northwest more to the west. Dorian is now taking dead aim at the northern Bahamas, and Florida beyond.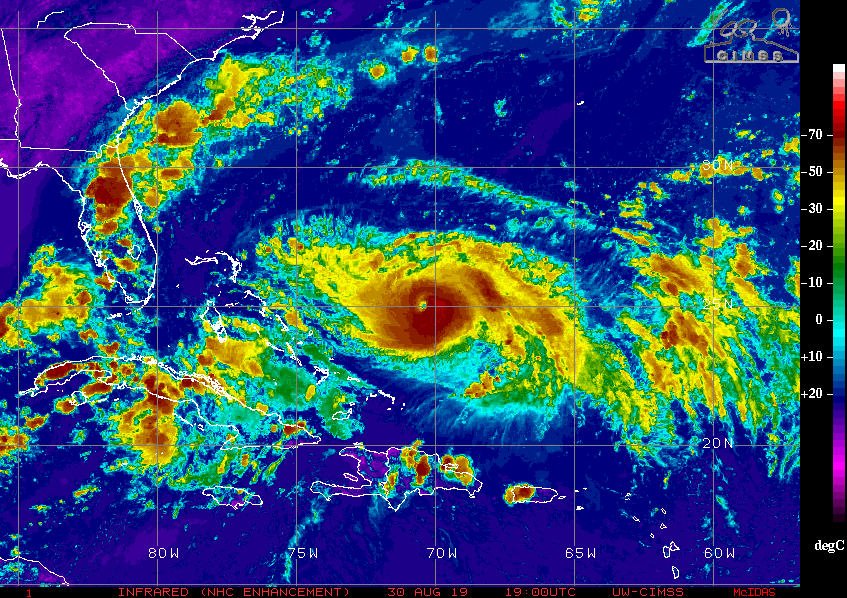 The satellite animation above shows how Dorian has developed a clear, round eye, the unmistakable sign of a healthy, intense hurricane. Hurricane hunter aircraft recently found much stronger winds than previously analyzed in the eyewall, prompting a significant upgrade in intensity estimates. There's no reason to think Dorian will weaken in any significant way over the next few days. By later on Sunday, the northern Bahama Islands will be getting battered, and hurricane warnings are already in effect there.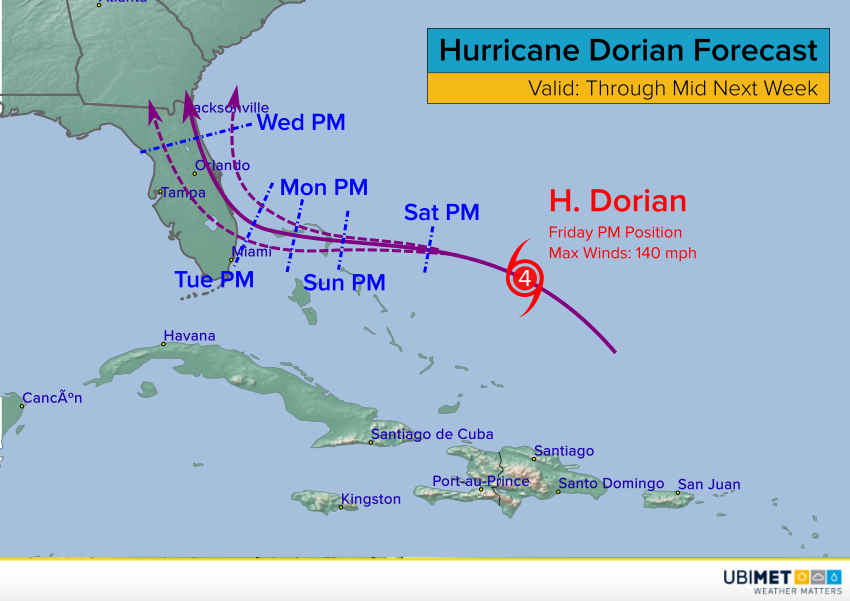 Steering winds weaken significantly later this weekend into early next week, and Dorian is expected to slow down drastically. A system far to the northwest will likely start to pull Dorian slowly to the north at some point next week. The vital question is whether this will happen before or after a potential landfall in eastern Florida. Many models wait till the storm is just inland to turn north, but the most recent trends suggest the storm could turn very close to and move north along the coast. Some even indicate no landfall at all, moving the storm basically parallel to the southeast coast all the way up to the Carolinas. Such a scenario would expose a long stretch of the coast to major impacts. However, the storm's worst winds and surge might remain offshore, since the hurricane's most intense side is to the right (or east in the case of a storm moving north like Dorian).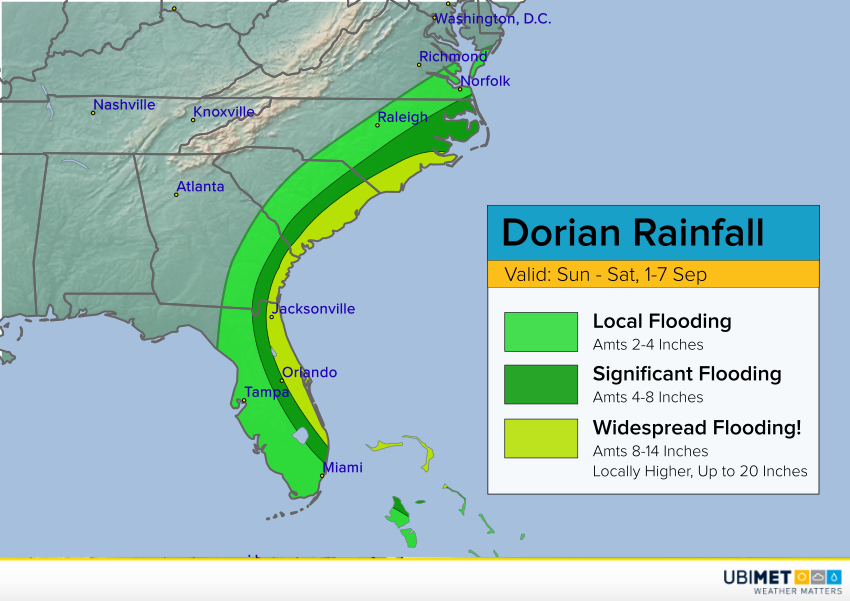 There is still some time to watch and hope that the least destructive scenario is realized. In the meantime, however, residents from south Florida all the way up to the coastal Carolinas should prepare for the worst. Heed the messages coming from local emergency management and be ready to evacuate if necessary. Evacuations have already been ordered for areas of eastern Florida, and more may be needed in the coming days.