Posts EN
Powerful, Unusual Hurricane Lorenzo Churning Towards the Azores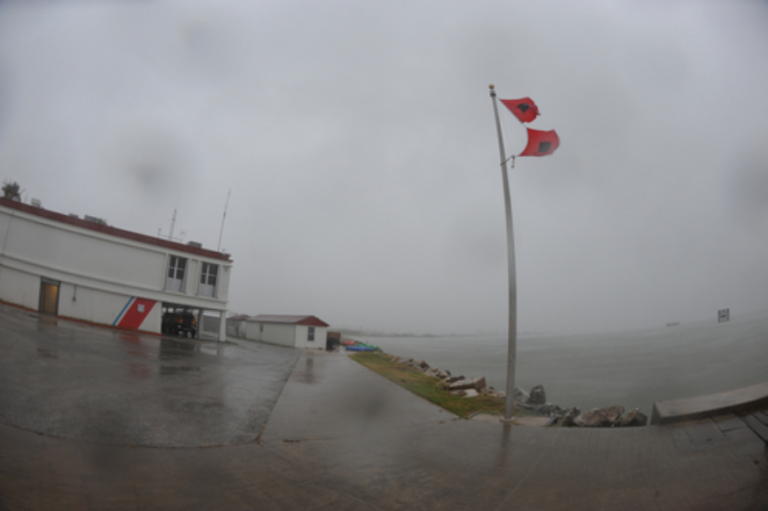 Hurricane Lorenzo achieved category five status late Saturday night over the warmer-than-normal waters of the central Atlantic. At that point Lorenzo was the strongest hurricane on record that far north and east. Since last night, Lorenzo has weakened significantly and is now a category three hurricane. Additional weakening is likely, however Lorenzo still poses a significant threat to the Azores.
#Lorenzo has strengthened into a Category 5 hurricane at 45°W – the farthest east Category 5 #hurricane in the Atlantic on record. Previous record was Hurricane Hugo in 1989 at 54.6°W. pic.twitter.com/FXGgKFPc3m

— Philip Klotzbach (@philklotzbach) September 29, 2019
Lorenzo is a large and powerful cyclone causing increased wave and surf activity all the way from portions of northeast South America to the Caribbean and the U.S. East coast. Fortunately for those regions, rough surf will be the only impact they'll ever see from Lorenzo. The story is different for the Azores, however. Model guidance brings Lorenzo near or over the Azores, especially the westernmost islands, by Tuesday into Wednesday. Additional weakening is likely, but Lorenzo may still be a hurricane by the time it reaches the Azores. If it were to retain hurricane strength, Lorenzo would be the first hurricane to move through the Azores since Gordon in 2006. Damaging winds, storm surge and high waves, and locally flooding rains are expected regardless. The worst impacts are likely for the westernmost islands in the chain, Flores and Corvo.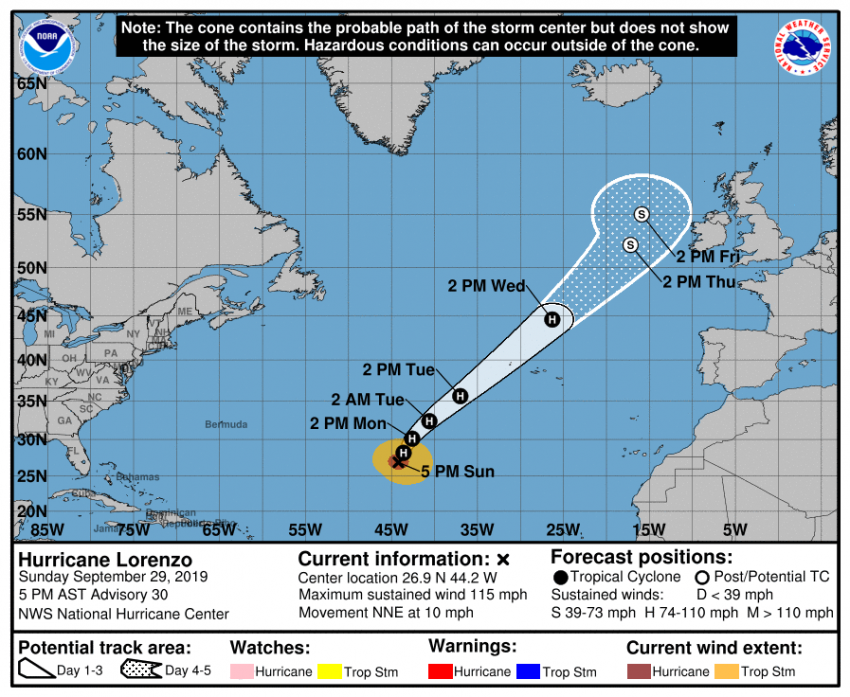 Beyond mid-week, Lorenzo will continue to accelerate to the northeast. Some models bring the storm close to the British Isles late in the week, accompanied by gusty winds, heavy rains, and very large waves. However, other models predict Lorenzo will be absorbed by a larger system well to the west of the U.K. Interests in western Europe should pay close attention to forecasts in the next few days.