Posts EN
Tropical Storm Nestor Racing Northeast Towards Florida Panhandle!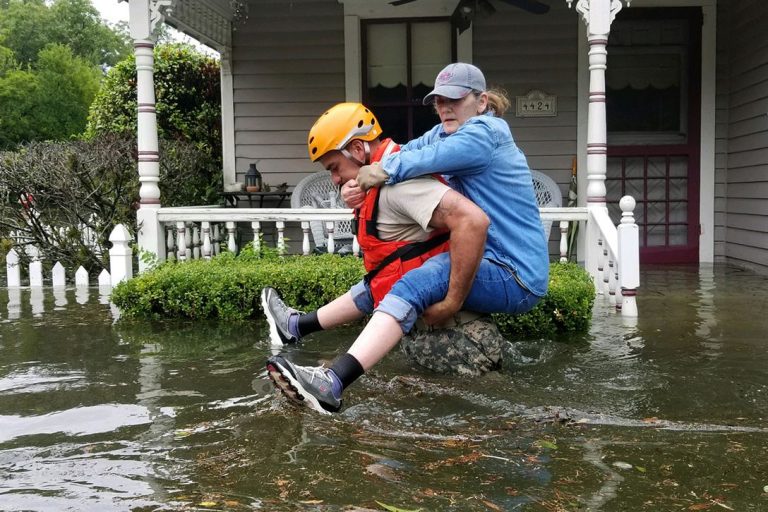 Late-season tropical activity has picked up in the Gulf of Mexico with Nestor developing from Thursday into Friday. Strong upper level winds are acting to limit the storm's intensity and move it quickly northeast. In fact, Nestor will be completely off the Carolina coast by Sunday morning. In the meantime, though, Nestor will produce some heavy rain and gusty winds from Florida through Georgia to the Carolinas.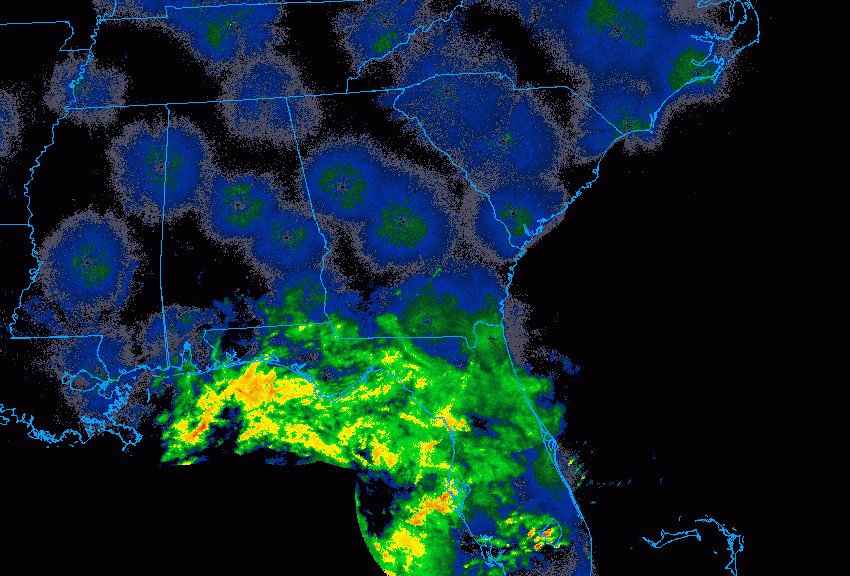 As of Friday evening, Nestor is located about 130 miles (210 km) southwest of Panama City, FL. Moderate to heavy rainfall is already spreading over the region (see animation above). The storm is producing sustained winds to 60 mph (100 kph), moving northeast at near 23 mph (37 kph), rather fast for a cyclone. Nestor will remain a strong tropical storm through landfall, now expected to occur early Saturday morning just south of Panama City (see track map below).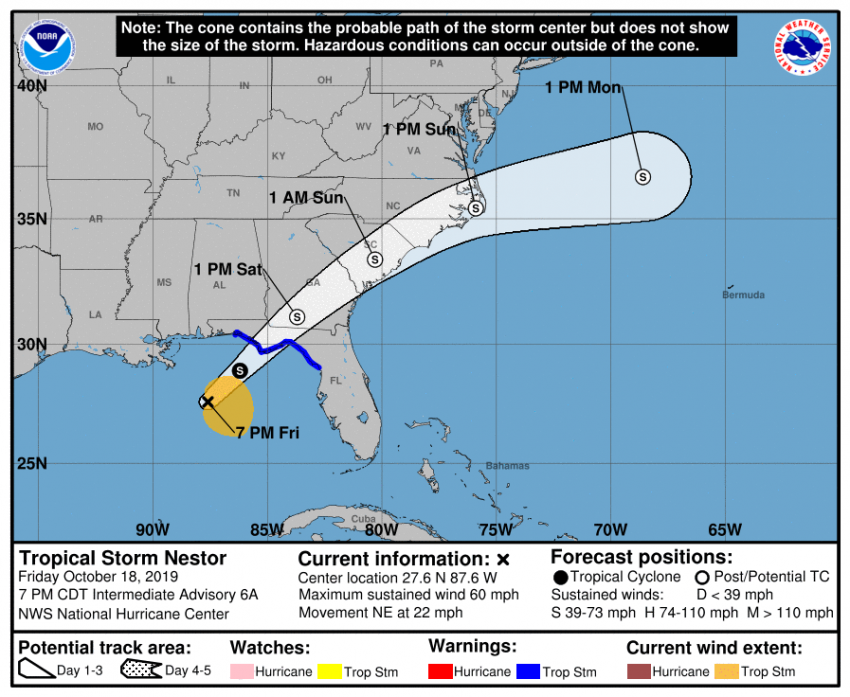 The storm will likely transition to extratropical status shortly after landfall. However, it will still be capable of producing damaging winds and localized flash flooding. The fast forward speed could also enhance the storm surge potential for sections of the Florida Gulf coast, probably the most dangerous threat from this storm. Some locations will see a surge of up to 4-5 feet inundate the coast. Rainfall of three to locally six inches (75-150 mm) will fall over much of the Southeast. Wind gusts of 45-60 mph will combine with rain-weakened soil to knock down numerous trees. Isolated tornadoes will lead to localized areas of heavier damage. Lead photo courtesy Army National Guard, Lt. Zachary West.