Posts EN
Deadly Tornadoes Strike Sunday Night Across the Southern Plains, Including Metro Dallas!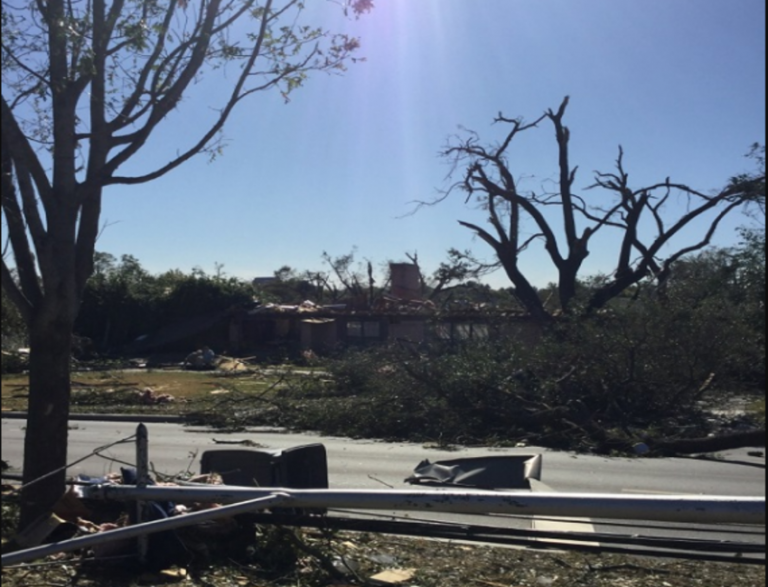 A severe storm outbreak Sunday night has claimed at least four lives and led to tens of thousands of power outages from Texas through Oklahoma, Arkansas, and southern Missouri. One of the strongest tornadoes, rated an EF3 by National Weather Service survey team, rolled across the north part of Dallas, Texas in the mid-evening hours. Severe damage was reported to homes and businesses as winds up to 140 mph (225 kph) raked the area. The tornado lasted more than 30 minutes, twisting and tearing along a path nearly 15 miles (24 km) long. The clips below give some idea of how terrifying is the prospect of a tornado after dark in a major metro area. Fortunately, timely warnings led to minimal injuries and no reported fatalities in Dallas.
My coworker took this video of the tornado, I'm shook 🤯 pic.twitter.com/nPObcO02sI

— Jenni 🌻 (@jennifer_atm) October 21, 2019
VIDEO: Dallas tornado pic.twitter.com/PaQdsz8zDb

— News Breaking LIVE (@NewsBreaking) October 21, 2019
Sadly, fatalities were reported with straight-line winds up to 90 mph (145 kph) that toppled trees and power lines in Oklahoma and Arkansas. Large hail up to three inches (7.5 cm) in diameter also fell with the stronger cells. In all, the NWS received nearly 300 reports of severe weather across seven states, the busiest severe weather day in more than two months. Lead photo courtesy National Weather Service, DFW.