Posts EN
Unprecedented Sonoma Wildfires Prompt Nearly A Million Preemptive Power Outages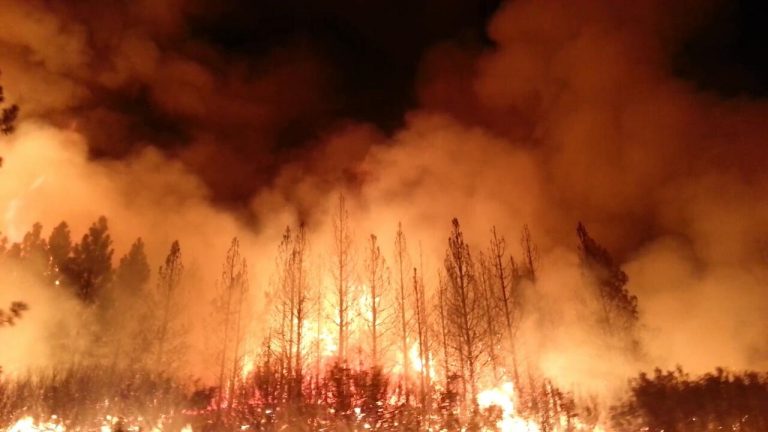 A recent run of dry, warm weather has helped spark numerous wildfires across northern California. In particular, the Kincade wildfire has burned nearly 26,000 acres in Sonoma County. Now, the highest winds of the season threaten to blow the fire completely out of control on Sunday. Emergency officials have responded by ordering an unprecedented preemptive power outage as well as tens of thousands of evacuations.
BREAKING VIDEO: Residents forced to evacuate in Canyon Country, California, as the #TickFire quickly grew in size pic.twitter.com/t1UzhqrnaT

— News Breaking LIVE (@NewsBreaking) October 24, 2019
Firefighters lighting back-burns to try to head off #KincadeFire before winds kick up tonight. Fingers-crossed! pic.twitter.com/25MbSRxfU2

— Kurtis Alexander (@kurtisalexander) October 26, 2019
Only 10% of the Kincade fire, which has been burning since Wednesday evening, had been contained as of Saturday morning. Winds will increase overnight with gusts of 60 to locally 80 mph (100-130 kph) expected on Sunday. Those winds, combined with abnormally warm temperatures and low humidities, will lead to dangerous conditions. High winds carry flaming embers far ahead of the parent fires to set new areas ablaze. They can also ground aircraft vital to the fire-fighting effort, and make surface firefighting much harder and more dangerous. These winds also blow thick ash and smoke far downwind, leading to hazardous air quality hundreds of miles downwind.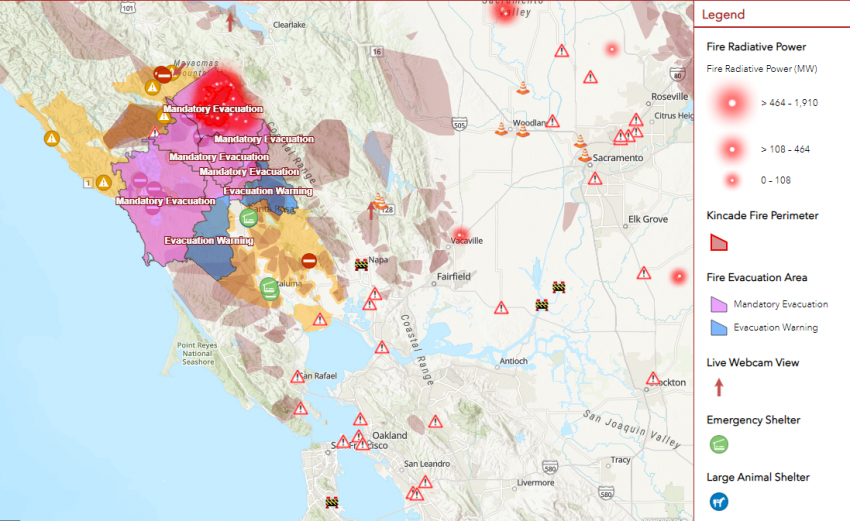 The Kincade fire is devastating northern portions of the Sonoma Valley, birthplace of the world-renowned California vineyards. Evacuations have been ordered for upwards of 80,000 residents (see graphic above), including the entire cities of Healdsburg and Windsor. Nearly 30,000 homes and businesses will be directly threatened. The preemptive power outage will affect nearly 1,000,000 PG&E households in the region, meaning around two million people will be in the dark. This measure is designed to reduce the threat of downed powerlines with live current sparking new blazes. In fact, there is some speculation that the Kincade fire itself was started by downed wires. Residents who do experience power cutoff should expect to be in the dark for at least two days, possibly more. Lead photo courtesy U.S. Forest Service.