Posts EN
Big Winter Storm May Leave Midwesterners Less Than Thankful on Thanksgiving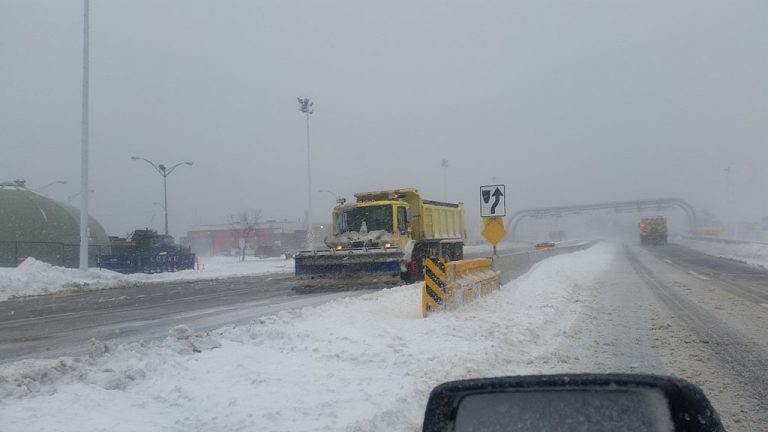 The strongest winter storm of the early season has spun up over the central states. Heavy snows of one to two feet (25-50 cm) have already crippled the Denver, Colorado region. Boulder experienced their third-snowiest day ever with 22.3″ (56.6 cm) of snow. Now the storm is rolling into the Plains with a wide variety of weather hazards expected, from tornadoes to a blinding blizzard! Travelers looking to hit the road on the day before Thanksgiving could face major delays.
Boulder is still in the throes of its biggest November snowstorm in decades. 22″ here in South Boulder as of late morning Tuesday. pic.twitter.com/QT1tkrUyE5

— Bob Henson (@bhensonweather) November 26, 2019
The heaviest snow tonight is falling over the Upper Midwest, including the Minneapolis-St. Paul metro area. Interstate 80 through central Nebraska has been forced to close due to the dangerous conditions. Accumulation rates up to two inches per hour (5 cm/hr) are reported within these bands. Residents of these areas may even experience some rare thundersnow!  Gusty north winds will blow and drift the snow, leading to dangerous blizzard conditions with very limited visibilities. Many areas will see 6 to 12 inches (15-30 cm) of total accumulation, and a few spots will see more, especially in the western Great Lakes.
Severe & tornadic storms with a lightning show in the South. pic.twitter.com/kXEsXOgax9

— Dakota Smith (@weatherdak) November 27, 2019
Areas to the south will see warm-weather hazards including damaging winds and even a few isolated tornadoes. Gusts up to 60 mph (100 kph) will be common from the Midwest to the southern Great Lakes, including the Chicago metro area. Scattered storms will also race through the region with dangerous winds. An isolated tornado or two can't be ruled out of the question! These winds will knock down large branches and powerlines, leading to some power outages. Lead photo courtesy MTA Bridges and Tunnels.