Posts EN
Snowstorm Hammering the Northeast U.S. to Start December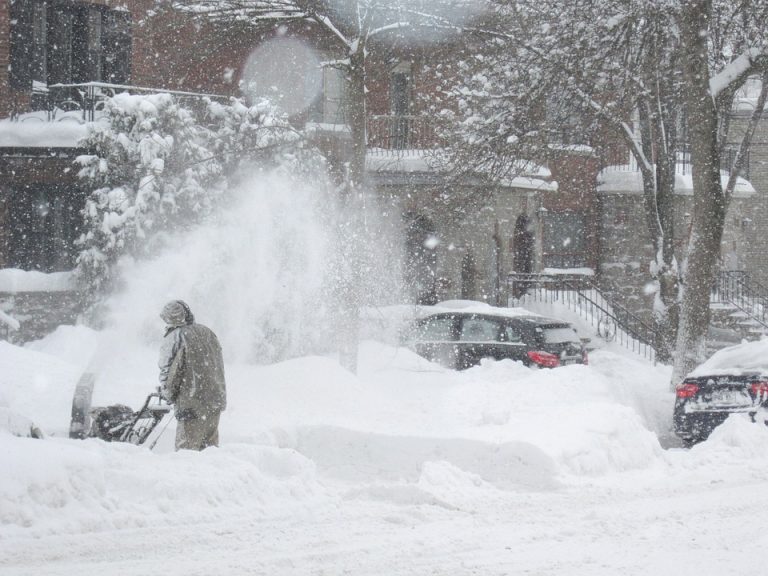 A large, powerful winter storm has traversed the U.S. since the middle of last week. Major snow accumulations were tallied from the western mountain ranges into  Northern Plains through the late week. Heavy snows have been falling over the interior Northeast since Sunday. Thus far the major coastal cities have been mostly spared, however that could change as colder air filters in on the back side of the storm on Monday night.
Me trying to measure the winds this morning in Arvada, Colorado #9wx #COwx #GroundBlizzard pic.twitter.com/L5Sc2xKn5i

— Cory Reppenhagen (@CReppWx) November 30, 2019
Holy shit! It's gone nuclear!!!! 11.0" as of 9:40 pm!!! 1 inch in approximately 12 minutes!!!! Big dendrites now too!!! #vtwx @NWSAlbany pic.twitter.com/uZztbvvJHd

— Mitch (@VermonsterWx) December 2, 2019
The storm initially plowed into the west coast on Tuesday and Wednesday of last week. The western ranges were buried by snows up to 3-4 feet (90-120 cm) in some locations! The heavy snows spread into the Northern Plains and Upper Midwest by the late week, accompanied by high winds, leading to dangerous blizzard conditions. High winds were an issue even on the warm side of the system to the south. Gusts exceeding 60 mph (100 kph) were common across the West, the southern Rockies, and the Plains. Some isolated wind-prone areas reported gusts of 80-100 mph (130-160 kph).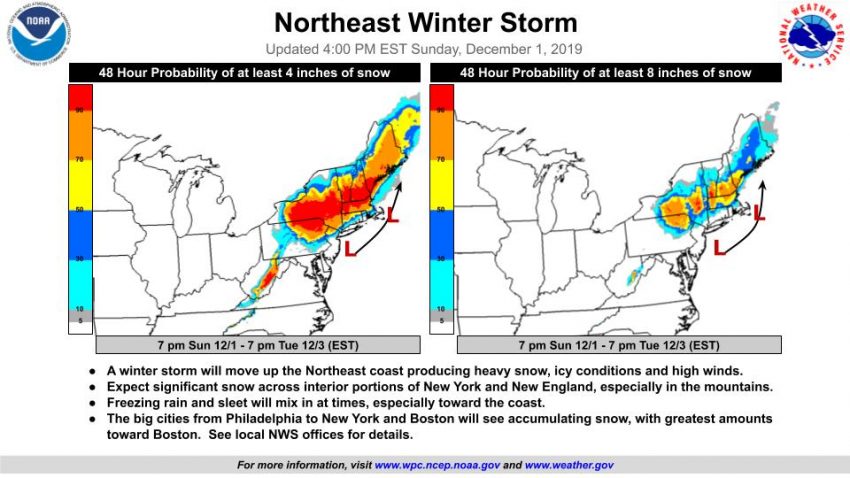 Now the system is pounding the Northeast with snowfall rates reportedly 1-2 inches (2-5 cm) per hour. After an initial mix of sleet and freezing rain, the major coastal cities like New York City and Boston have changed to rain. However, as the system starts to pull off the coast on Monday, cold air will be dragged south. Rain will mix with and change to snow and several inches could accumulate. At this time, it appears Boston could see storm totals of 3-6 inches (7-15 cm), higher on the inland side of the metro area. NYC stands to see more like 2-3 inches (4-7 cm), but even that would be enough to disrupt the morning commute on Tuesday. Much higher totals of 1-2 feet (30-60 cm) are likely for interior New England.