Posts EN
Super Typhoon Kammuri Slams into Luzon, Phillippines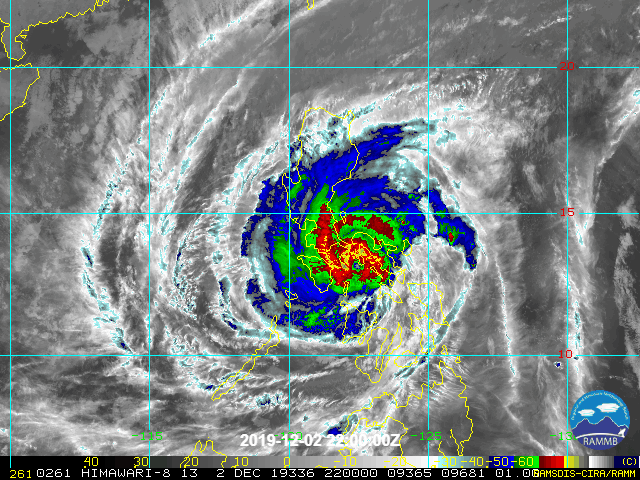 Small but intense Typhoon Kammuri (or Tisoy as it has been designated locally) barrelled into the northern Philippines overnight Monday into early Tuesday. At landfall Kammuri was producing destructive winds up to 210 kph (130 mph). Hundreds of thousands of residents were evacuated from their homes as Kammuri rolled through the most populous island in the country, Luzon. Residents and journalists who stuck it out there reported numerous trees and powerlines down, roofs taken off of homes, and severe surge flooding.
Our volunteers and staff at PRC Albay are on the ground, monitoring and assessing the damage brought by the onslaught of TY Tisoy in their area of responsibility. In Guinobatan Albay, electric lines are cut, electric poles and trees were pulled out from the ground. pic.twitter.com/4NjPrEogPs

— Philippine Red Cross (@philredcross) December 3, 2019
WATCH: Typhoon #TisoyPH batters Gamay, Northern Samar with strong winds and heavy rains on Monday morning. The area is under tropical cyclone warning signal no. 2. (Video courtesy of Dys Castillo Vidal) pic.twitter.com/sUpUvuYkXW

— The Philippine Star (@PhilippineStar) December 2, 2019
Kammuri is moving close to the Philippine capital of Manila as of early Tuesday afternoon (local time). After a quick burst of intensification prior to landfall on Monday, Kammuri is now weakening due to the interaction with land. The typhoon remains quite dangerous, however, prompting many road closures and even the shutdown of the Aquino International Airport. Kammuri is a relatively small storm moving with some speed. The strongest impacts are fortunately being felt over short durations at any one point. Conditions in the Manila metro area should improve by Wednesday morning.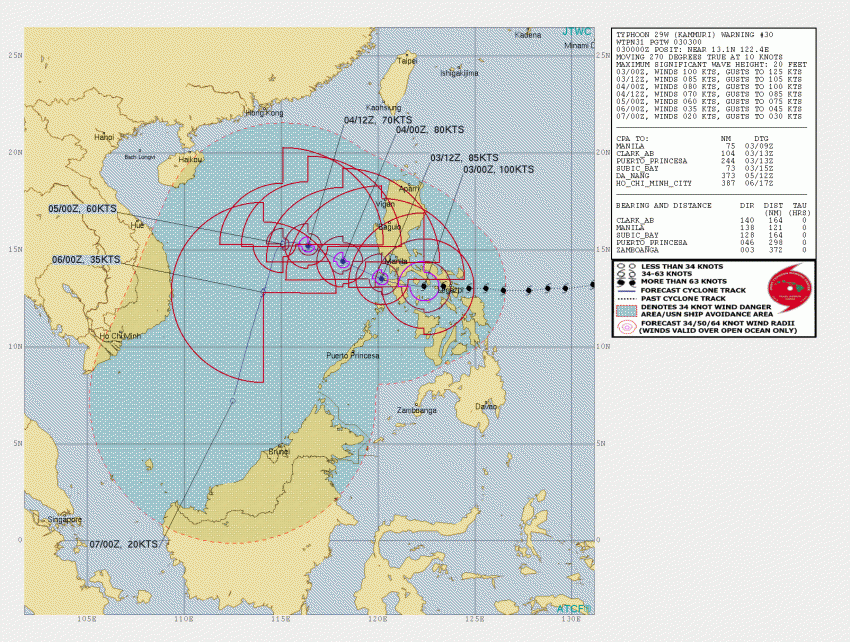 Additional weakening is likely as the storm moves into less hospitable waters in the South China Sea. Within the next 48-72 hours, Kammuri will likely diminish below typhoon status. No further threat will be posed for landfall beyond the Philippines.